The Lebron James vs Lamelo Ball matchup has many intrigued not only because of the star power, but also due to what was said prior to the game.
What Did Lebron James Say to LaMelo Ball During Their Pregame Handshake? What Did Lamelo Ball say about Lebron James?
When asked if he was excited to be playing against LeBron James, Lamelo Ball said "no" he doesn't care.
Now the lights were on, millions were tuned in, and the Lakers vs Hornets game was about to begin. That's when Lebron James dapped up LaMelo Ball, and said a very quick set of words to him. We think it looks like Lebron said "Game on" to LaMelo Ball, but that's only our opinion based off attempting to lip read.
Lebron started off the game looking intent on delivering a legendary offensive performance at LaMelo Ball's expense. Only a few minutes into the third quarter he already had 24 points on 9/12 shooting, and 3/5 from three point land.
The most ferocious points were when Lebron James dunked on LaMelo Ball while looking at him. He literally just stood there and watched it happen too. It seemed like the moment from the Lebron Heat era, where he dunked while looking at Michael Jordan in a Game 4 elimination game for Charlotte.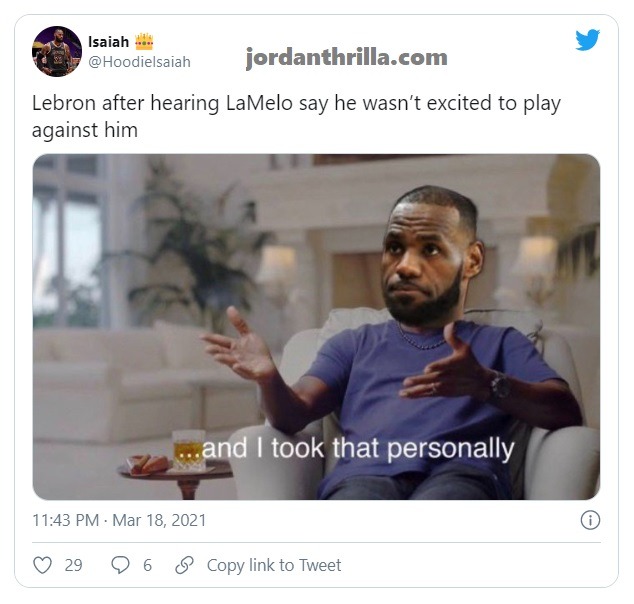 It's safe to say Lebron James took LaMelo Ball's comment personally, or so it seems.
Author: JordanThrilla