The worst news hit to Nets fans since Lamarcus Aldridge's retirement came when they announced James Harden is out indefinitely after suffering a setback during rehab for his hamstring injury. This is Deja vu for Nets fans, because Kevin Durant just missed 23 games with a hamstring injury. Sports Conspiracy theorists believe this may be definite proof that Mike D'Antoni is a hamstring killer. The evidence goes beyond this current season too.
Is Mike D'Antoni a Hamstring Muscle Killer?
History seems to tell us that superstar players who play in Mike D'Antoni's system always develop hamstring issues over the past 5 years. Before James Harden and Kevin Durant, there was the Chris Paul hamstring injury that happened during Game 5 of the Western Conference finals when Rockets had a 3-2 lead on the KD + Steph Warriors.
Let's take a trip down memory lane.
First Mike D'Antoni's system killed Chris Paul's hamstring.
Then Mike D'Antoni's system killed Kevin Durant's hamstring. Skip to the 50 second mark of the video below.
Lastly Mike D'Antoni's system killed James Harden's hamstring. There are rumors that Harden could be out the rest of the season, and part of the playoffs.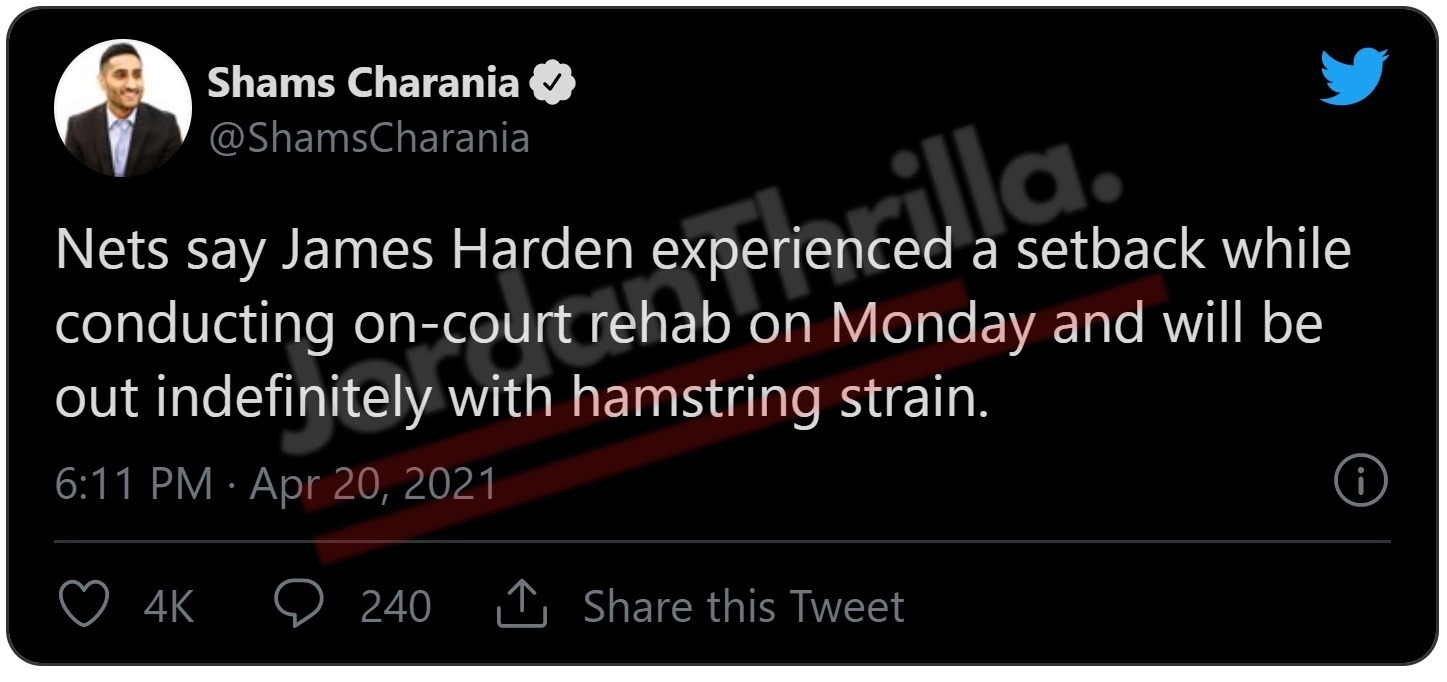 Some people might say it's a reach, but the proof is in the hamstrings. Could it be a coincidence? Sure, but it seems like Mike D'Antoni might really be a hamstring killer. If history repeats itself then Kyrie Irving could be the next victim. Nets need to protect his hamstring from Mike D'Antoni at all costs.
Author: JordanThrilla Staff