Tacko Fall is a Celtics legend on par with Brian Scalabrine, and his legend grew even more today when he pulled out some new offensive moves. Although he doesn't play much it appears he's been working on turning into a 7'6″ shooting guard. His greatest moment of the season happened when Celtics bench reacted to Tacko Fall crossing up Mo Bamba during Boston vs Magic.
Not only did he school him with a nasty between the legs dribble, Tacko Fall hit Mo Bamba with the step through up and under layup. After the play was over Celtics bench went crazy celebrating the moment, while Mo Bamba put his head down in shame and slowly jogged up the court.
It was clear Tacko Fall took Mo Bamba's basketball soul.
The look on Jason Tatum's face after Tacko Fall crossed up Mo Bamba is everyone who was watching the play live.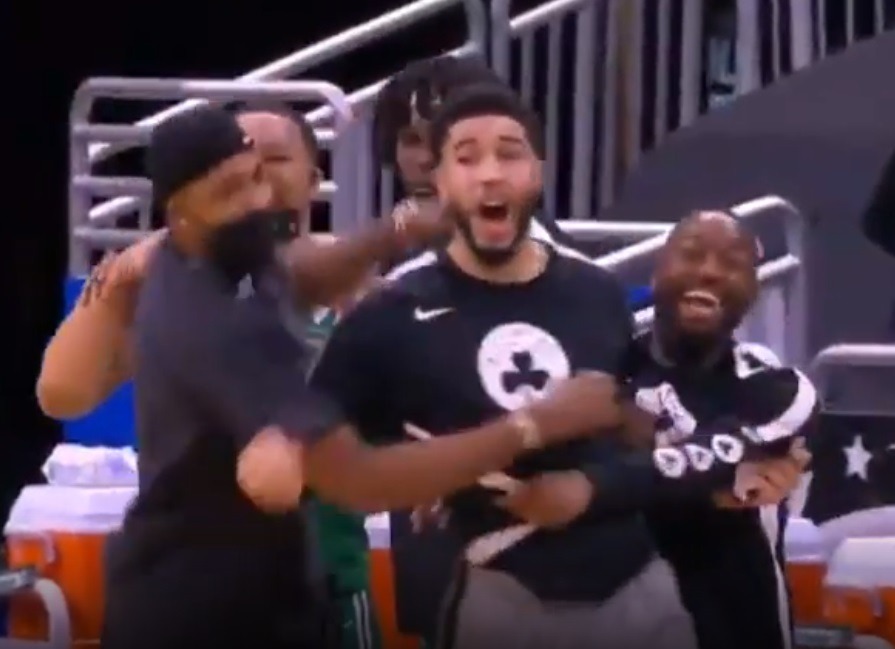 The only way Tacko Fall can top this play is by living up to his name and making somebody fall next time he does a cross over like that. On the season Tacko Fall is playing 7 minutes per game, and is averaging 3 points per game. He doesn't score often, but when he does it's always a legendary Celtics moment.
Everyone continues to wait for the day Tacko Fall gets a real chance to play significant minutes in an NBA game.
Author: JordanThrilla Staff