Skip Bayless is one of the most polarizing figures in sports media. From his controversial opinions on the NFL to his highly publicized feuds with other analysts, Bayless has been a lightning rod for criticism. Recently, Bayless drew the ire of the internet after posting a video reacting to the Dallas Cowboys' loss to the San Francisco 49ers in the 2023 NFL Playoffs. In the video, Bayless took the camera into his kitchen, which prompted viewers to poke fun at its size and lackluster decor.
The video quickly went viral, with many people expressing disbelief that someone who makes an estimated $8 million per year would have such an unremarkable kitchen. In addition to the jokes about Bayless' kitchen, some users used the incident to criticize the analyst for his over-the-top opinions, and his tendency to take shots at other sports personalities.
Some people feel Bayless' kitchen incident is indicative of the larger culture of sports media, where an individual's success is often judged by their wealth and their lifestyle. The incident also highlighted the power of social media, as viewers from across the world were able to comment on Bayless' kitchen, and share their opinion on the matter. As such, the incident serves as an example of how quickly a seemingly innocuous video can spiral into a hilarious tangent.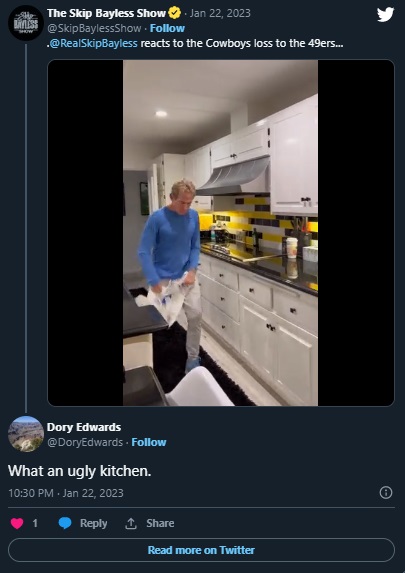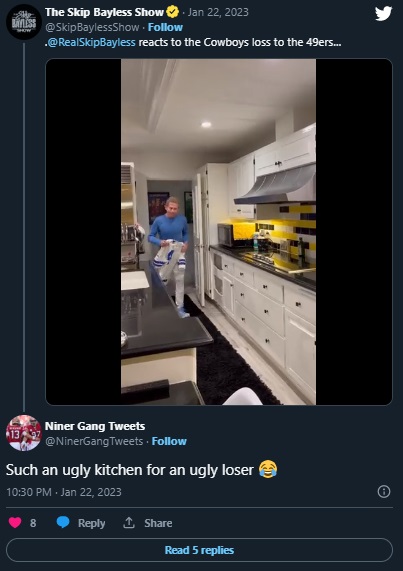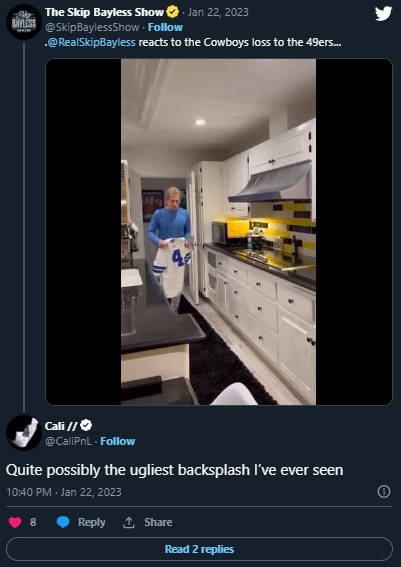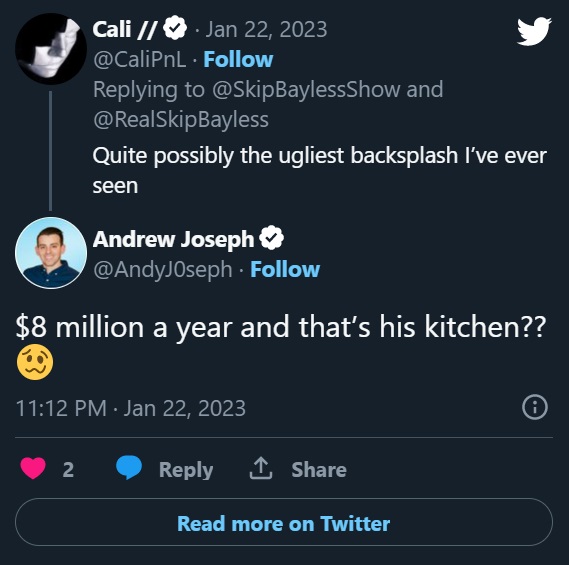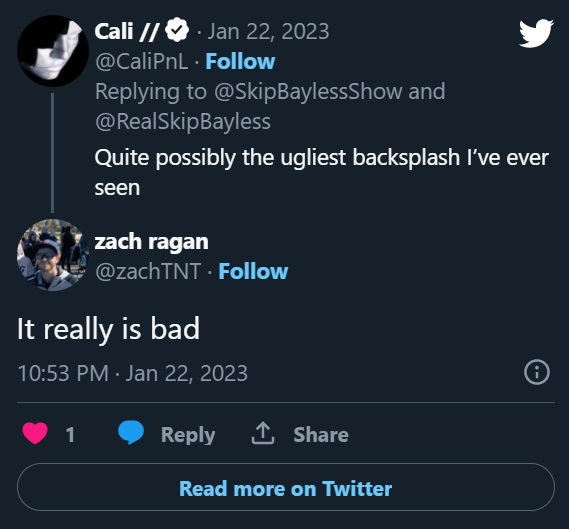 After the controversy he caused with his Damar Hamlin comments it seems like Skip Bayless is always going to be a prime candidate for a social media roast sessions. His kitchen is now a internet legend for all the wrong reasons.