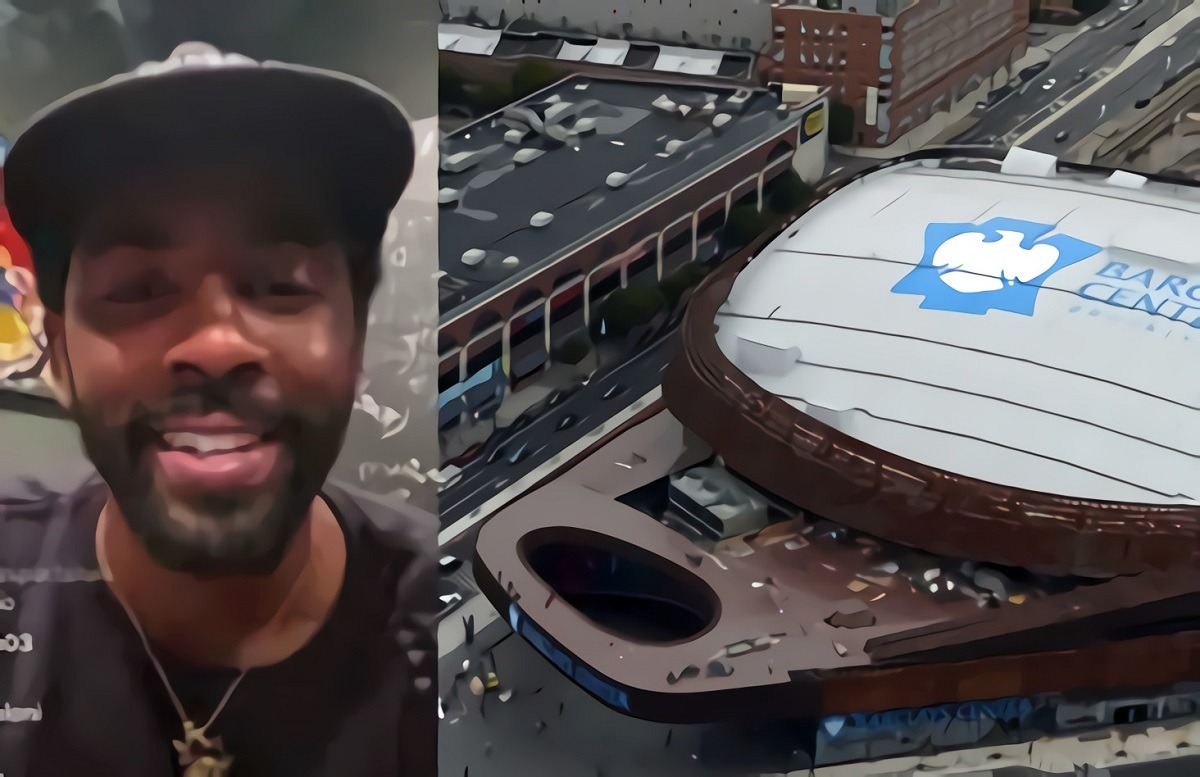 For the first three months of the season Kyrie Irving hasn't suited for one game with the Nets. Although they hold a top spot in the East, without their second best player Kyrie, the Nets have lost almost every game they played against other teams considered contenders. In addition the workload on Kevin Durant has been massive, because he has to carry players like James Harden every night. Luckily for Nets fans, that's all about to change, at least for road games.
Details on Why Nets Decided to Bend the Knee to Kyrie Irving Allowing Him to Return as Part Time Player
Today Nets GM Sean Marks announced that Kyrie Irving is returning to the team as a part time player. For that to happen he needs to test negative for COVID-19 on 5 consecutive days before he can rejoin the team. In addition he will have to test negative for COVID every single day, which is a requirement for unvaccinated NBA players.
Kyrie Irving is still unvaccinated, so he stood strong on his personal morals despite losing millions. Other players like Andrew Wiggins went against their morals, and got vaccinated to avoid losing money.
In Sean Marks' statement he detailed how the Nets organization came to the decision to bend the knee to Kyrie Irving after assessing their current circumstances. Despite every other player on their roster being vaccinated, they are currently in the midst of a COVID outbreak, along with 3 other NBA teams. Some people feel that seems to show that whether a player is unvaccinated or vaccinated makes no difference on their likelihood of catching COVID.
In addition Nets are dealing with numerous injuries, which has caused Kevin Durant and other players to log increased amount of minutes. A few days ago Kevin Durant said he didn't mind playing extra minutes, but that doesn't mean his body doesn't mind. In the long run he's going to need to have his minutes reduced, and adding their second best player back to the roster will help do that.
Take a look at Sean Mark's full statement on Kyrie Irving's return as a part time player for the Nets.
Social Media Reacts to Nets Allowing Kyrie Irving To Return as Part Time Player and Calls Out New York's Vaccine Mandate Law
On social media the NBA world is super excited to see Uncle Drew return to the court. However, people are also calling out how silly this whole situation was to begin with, because he really never should have been banned from the team in the first place.
Firstly some people feel Nets made a fool of themselves by saying they would never let Kyrie Irving be a part time player, only to allow him to play 3 months later.
Secondly people pointed out the elephant in the room about New York's silly vaccine mandate laws. Kyrie Irving can't play at Barclays arena because he's unvaccinated, but an unvaccinated player from another team is allowed to be in the arena. If their proof of vaccination law is actually about keeping people safe, than it simply doesn't make sense. Some people believe that could be more proof NY's vaccine mandate law isn't really about keeping people safe, but giving people an illusion of safety.
With Kyrie Irving back in the lineup, it will be more important than ever for the Nets to secure the best record in the East. That would ensure they have homecourt in advantage in every playoff series before the Finals, which increases the amount of games (3 to 4) Kyrie would be available for in each round.
It looks like the Kyrie Irving protesters got their wish half granted.
Authors: JordanThrilla Staff