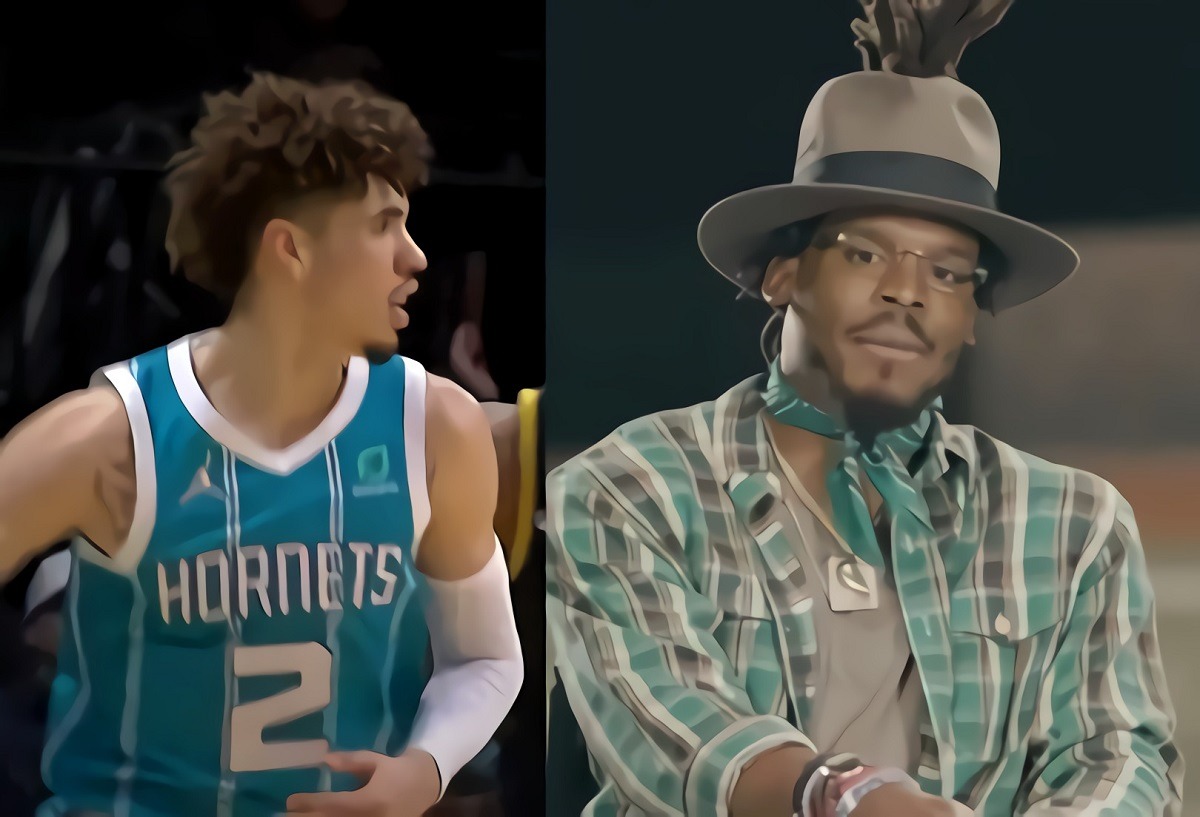 Hornets did the unlikely today by defeating the Warriors who hold the best record in the NBA. Coming into the game Warriors were 11-1, and on a 7 game win streak. During that 7 game win streak they had defeated all their opponents by double digits. Despite the tough task that was ahead, LaMelo Ball already knew Hornets were going to win for the strangest reason.
The Conspiracy Theory Explaining How LaMelo Ball Knew Hornets Would Beat Warriors and End Their 7 Game Win Streak
In the NFL world the Panthers were playing the Cardinals who were 8-1. Their record was very similar to the Warriors who were 11-1 on the season. To LaMelo Ball it wasn't a coincidence that the two Charlotte based sports team were going up against two of the best teams in their respective leagues record wise. LaMelo saw this as a sign that Hornets were guaranteed to beat Warriors. He ended up being right, because both Charlotte based teams won.
During his post game interview, LaMelo Ball explained why he predicted Hornets would beat Warriors saying,
"Coming in today I felt like we were going to win. I seen the Panthers, they were playing the Cardinals. And I seen they were like 8-1 or something. I'm like, 'Dang this kind of lines up.' I feel like we might win too. And we won."
In a tweet after the game LaMelo Ball reacted to his prediction coming true by telling Miles Bridges "It's all connected". That's the BBB sixth sense in full effect.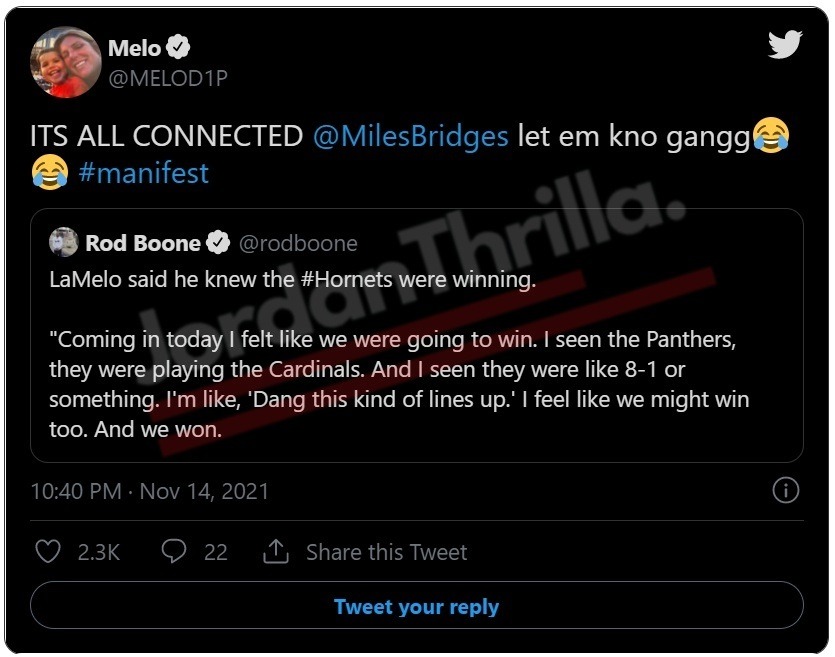 LaMelo Ball had a decent game scoring 21 points, most of which came in the first quarter. He started off the game blazing hot hitting 4 threes in the first 12 minutes of action. He would cool off for the rest of the game, but still did an incredible job running the offense.
Warriors are now 11-2 as they face a tough task with a long stretch of road games ahead. Hornets are now 8-7, and currently on a 3 game win streak. With tonight's win Hornets have slid into the 8th seed spot by moving past the Toronto Raptors.
As strange as it sounds Hornets arena might be Warriors' kryptonite. They have lost the last three times they played Hornets in their home arena.
Authors: JordanThrilla Staff