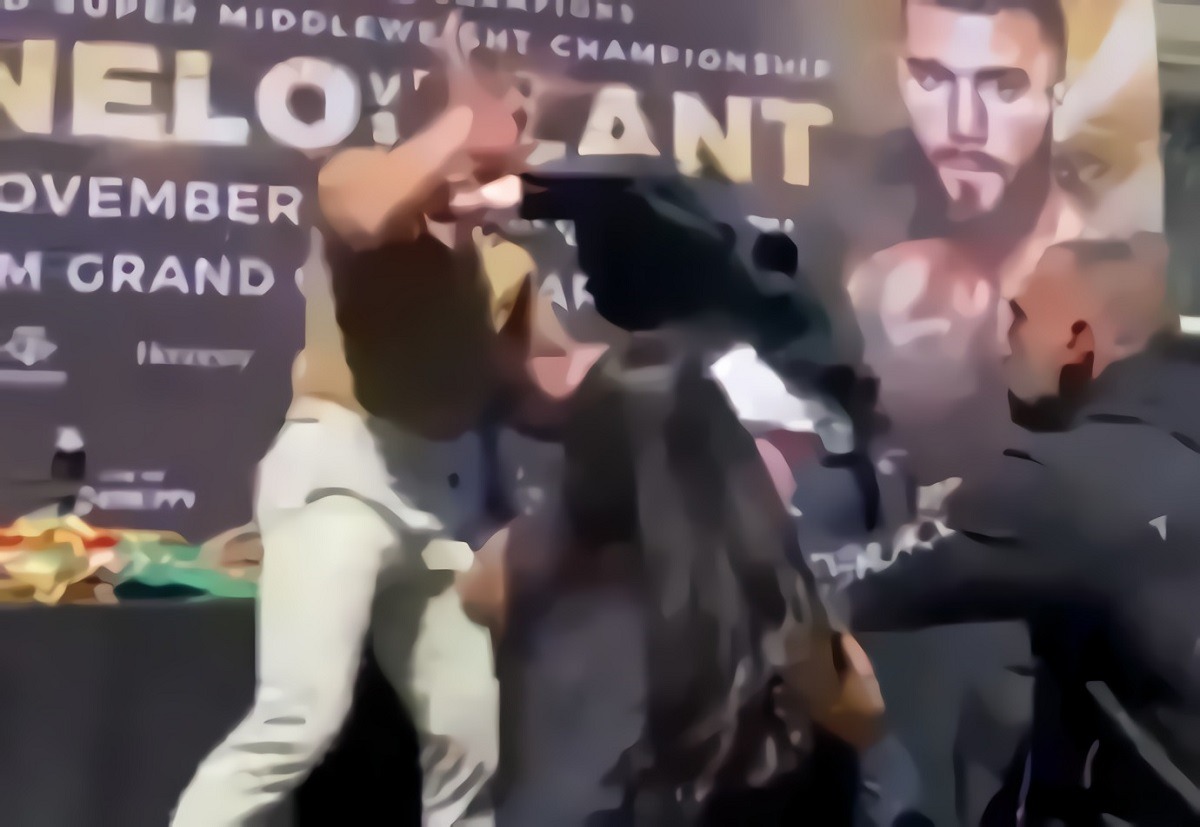 Canelo Alvarez and Caleb Plant are scheduled to box each other on November 6 in a Super Middleweight battle, but fans got a early preview of the fight during their press conference. The chaotic scene started after the two came face to face, and exchange some presumably disrespectful words.
Canelo Alvarez Fights Caleb Plant During Faceoff Press Conference
Viral video shows Canelo Alvarez punching Caleb Plant in the face, after shoving him across the stage during their faceoff. That blow really must of hurt him, because although he went back after Canelo, it also seemed like he was waiting for people to get in the between them.
Perhaps the most impressive part of the sequence was how Canelo Alvarez dodged Caleb Plant's swing, then hit him with a mean two piece.
Canelo Alvarez has some of the most feared punching power in the boxing, so it's extremely dangerous to try fighting him with bare knuckles. As you can see in the photo below Canelo broke Billy Joe Saunders' eye socket while wearing padded boxing gloves. That fight had to be stopped due to the damage to his eye.
One can only imagine the damage he can do with his bare fist.
Caleb Plant got really lucky he wasn't knocked out or seriously injured.
The big question is what did Caleb Plant say to Canelo Alvarez to get him that mad? Their match is now super personal.
Author: JordanThrilla Staff