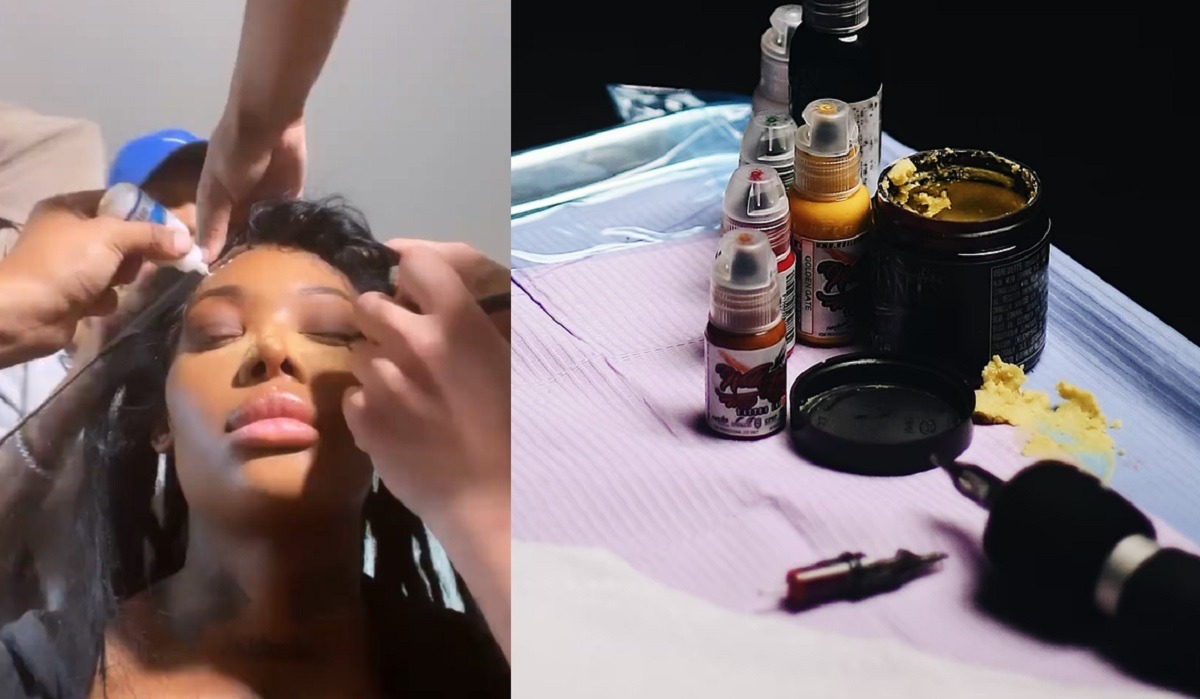 Summer Walker has done the unthinkable, and now her fans are feeling like they were led on by a fake persona. Today it was revealed that Summer Walker got a face tattoo of her boyfriend's name "Larry", while he got her name tattooed on his face. The strange face tattoo is on Summer Walker's temple area.
Does Summer Walker's 'Larry' Face Tattoo of Her Boyfriend's Name Mean She Tricked her Fans with the 'Still Over It' Album'?
On November 5 Summer Walker released her 'Still Over It' album, which fans felt was an ode to her being an independent woman who isn't romantically attached to any man. To their surprise just 18 days later Summer Walker gets a face tattoo of her boyfriend's name Larry.
Her actions are the complete opposite of the persona she portrayed throughout her album, which has led to fans accusing Summer Walker of being a fraud. Are people confusing musical fiction with reality, or do they have valid point?
Take a look a some women's reactions to Summer Walker's 'Larry' Face tattoo.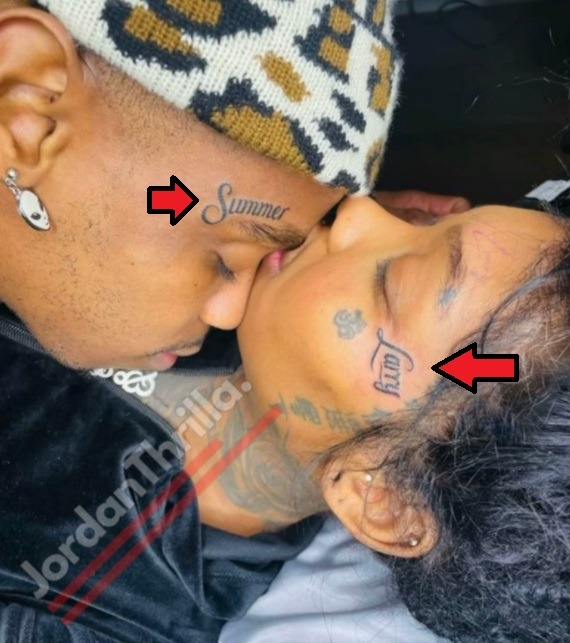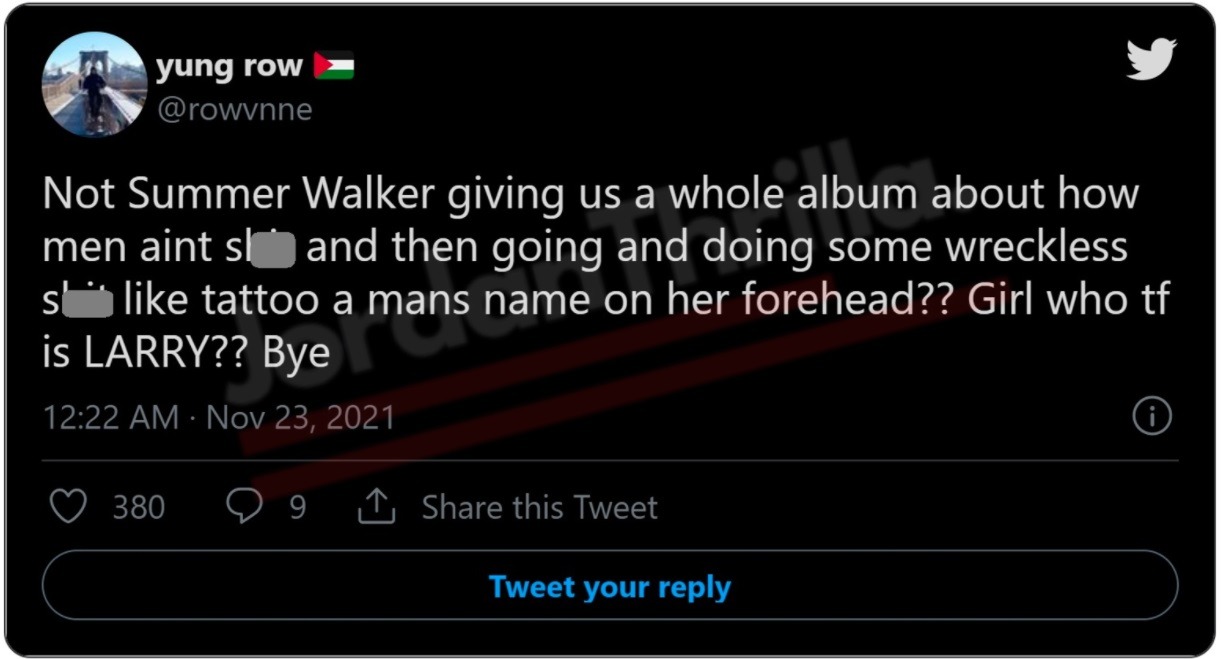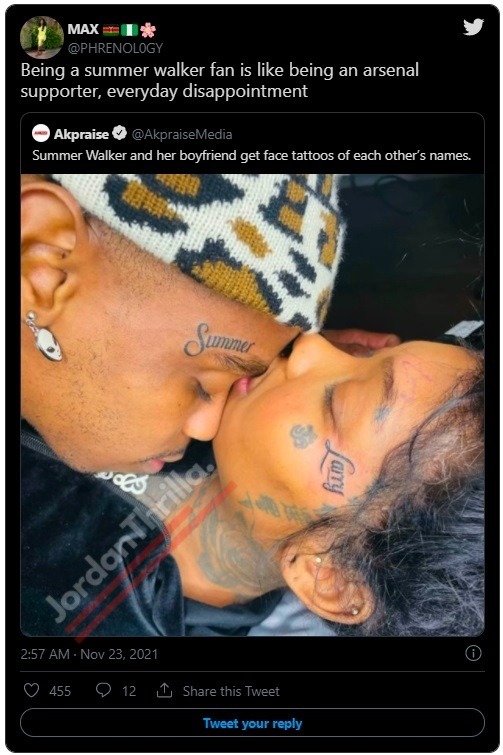 It seems like going forward Summer Walker fans are going to take her musical vibes with a grain of salt. With her new Larry face tattoo, Summer Walker has unintentionally reinvented herself to her fanbase based on the heated reactions.
Summer Walker must really love her some Larry to get his name tatted on her face. Hopefully she doesn't regret it later.
Authors: JordanThrilla Staff