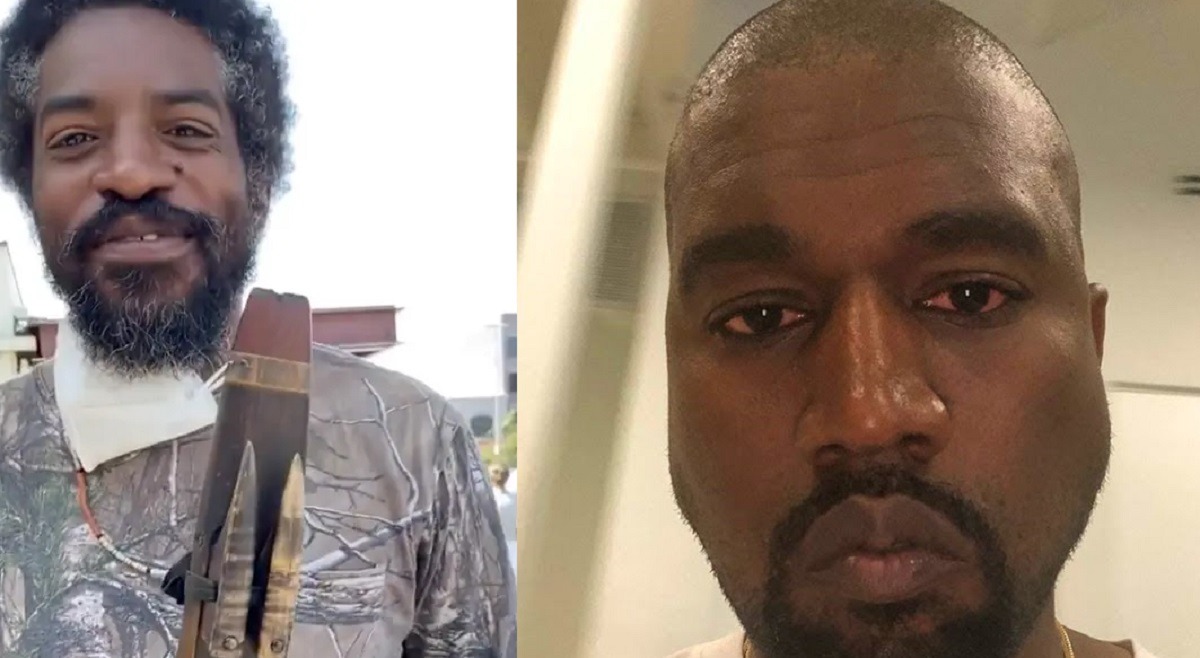 The Kanye West vs Drake saga just took another interesting turn. Drake leaked a Kanye West Drake diss track featuring Andre 3000 on OVO radio called "Life of the Party". Sounds confusing right? That's exactly what happened though.
On social media people are already calling it song of the year due to the incredible beat, Kanye West's vicious verse, and of course Andre 3000 spitting harmonious bars.
Perhaps the most tense moment from the song was Kanye West revealing he threatened Drake with his Gangster Disciples ties. Kanye West said he sent Drake a text, and told him it was on "GD".
During his DONDA listening sessions the world learned how deeply connected Kanye West is with GD's, but no one knew he came at Drake that way.
Andre 3000 Reacts to Drake Leaking Kanye West Drake Diss Track "Life of the Party" on OVO Radio
Andre 3000 responded to Drake leaking the Kanye West diss track on OVO radio with a statement explaining why the "Life of the Party" track didn't make DONDA, and also clarified he didn't know Kanye West was going to diss Drake on it.
It appears the original motivation behind the track for him was the fact that he and Kanye West went through the same pain of losing their mothers.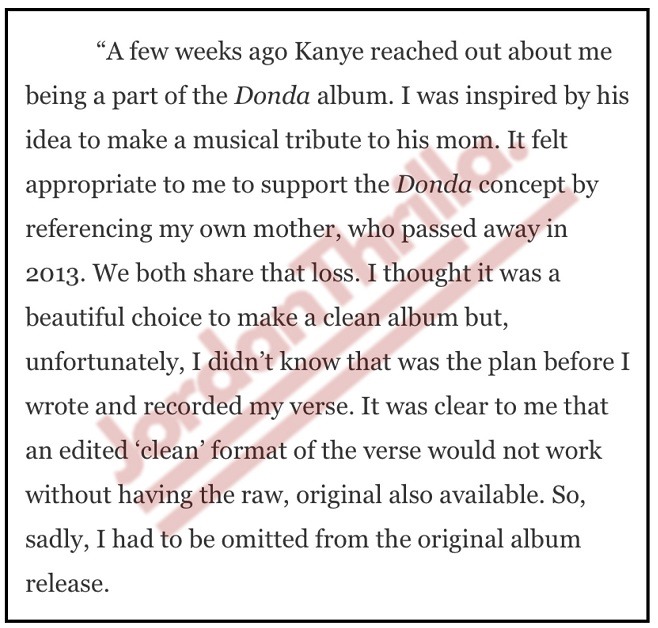 What's crazy about this diss track is that if Kanye West put it on DONDA it would have really done damage to Drake's career. The track is clearly better than almost every song on Certified Lover Boy, which was largely underwhelming. It also would have been one of the top tracks on DONDA for sure.
The million dollar question here is why did Drake leak a track dissing himself? What is the real endgame here?
Author: JordanThrilla Staff