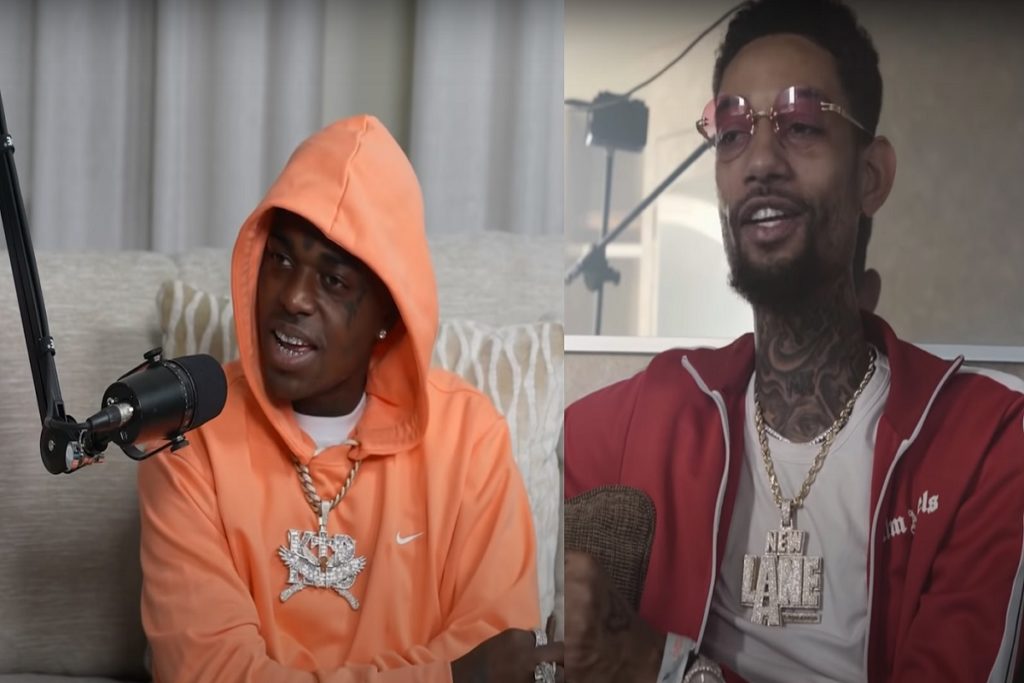 With the tragic situation involving PnB Rock's shooting death his girlfriend Stephanie Sibounheuang is trending for a huge mistake she may have made in the hours before his murder. In the past we have all seen dangerous situations involving high profile rappers in LA after they posted hints on social media that made them easy to find. In this situation PnB Rock's girlfriend Stephanie Sibounheuang posted his location in what would normally be harmless social media post just showing off good relationship vibes. However, the worst case scenario happened shortly after making her post the subject of much scrutiny, and a conspiracy theory.
Does Kodak Black Believe PnB Rock Got Set Up By His Girlfriend Stephanie Sibounheuang? Details on Why People Believe Kodak Black Said Stephanie Sibounheuang Should Commit Suicide For Posting His Location
It's well known that Kodak Black and PnB Rock were close friends. The chemistry their friendship provided helped them make some classic songs together. Naturally when Kodak Black reacted to PnB Rock's death he had a lot to say about how emotionally challenging it was to learn of his friend's demise. However, his message took a sinister turn when he made a statement that is making waves around social media. Some people believe that Kodak Black said PnB Rock's girlfriend should commit suicide, because she posted his location before he was murdered. In addition his possible intense disdain towards her has some people wondering if he is subliminally insinuating that he feels PnB Rock's girlfriend set him up to be murdered.
In the viral post Kodak Black says, "Big Jets only jets anyways. Man I've been low all day due to a headache I had earlier, so I'm just getting the news for real. I don't usually speak on deaths, go to funerals, or nothing because life goes, but smh PNB was my boy. I was just on the phone with him last night. We were talking about coming out, and popping his s*** again in this rap s***. That hoe might as well kill herself". It's that last line that has people wondering if Kodak Black is saying Stephanie Sibounheuang set up PnB Rock.
How the Conspiracy Theory PnB Rock was Set up By His Girlfriend Started: Details About PnB Rock's Girlfriend Stephanie Sibounheuang Posting His Location Before He was Murdered
When PnB Rock was shot dead he was having lunch with his girlfriend. In this social media age people love taking pictures of their good food, and sharing it with their followers. Prior to the shooting PnB Rock's Girlfriend Stephanie Sibounheuang posted their location in an IG post showing they were eating at Roscoe's House of Chicken and Waffles in Inglewood. Many people are convinced this is how the suspect described as a man wearing a purple mask knew when and where he needed to go, but it's likely just all a coincidence.
People who believe the viral conspiracy theory that Stephanie Sibounheuang set up PnB Rock think it was not a coincidental happening. Based on Kodak Black's post people feel he might be one of those people who believe that as well. Take a look at the post that has conspiracy theorists buzzing.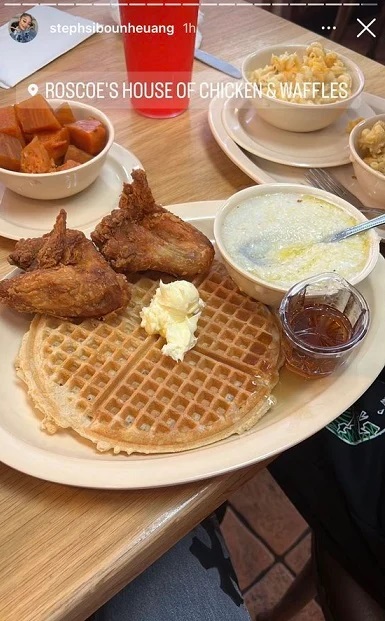 The viral video showing PnB Rock's dying body on the floor of the restaurant was not long after she made that post. Was Kodak Black dissing Stephanie Sibounheuang when he made the suicide comment, because he feels PnB Rock was set up? Whatever the case may be he's already getting a lot backlash on social media.