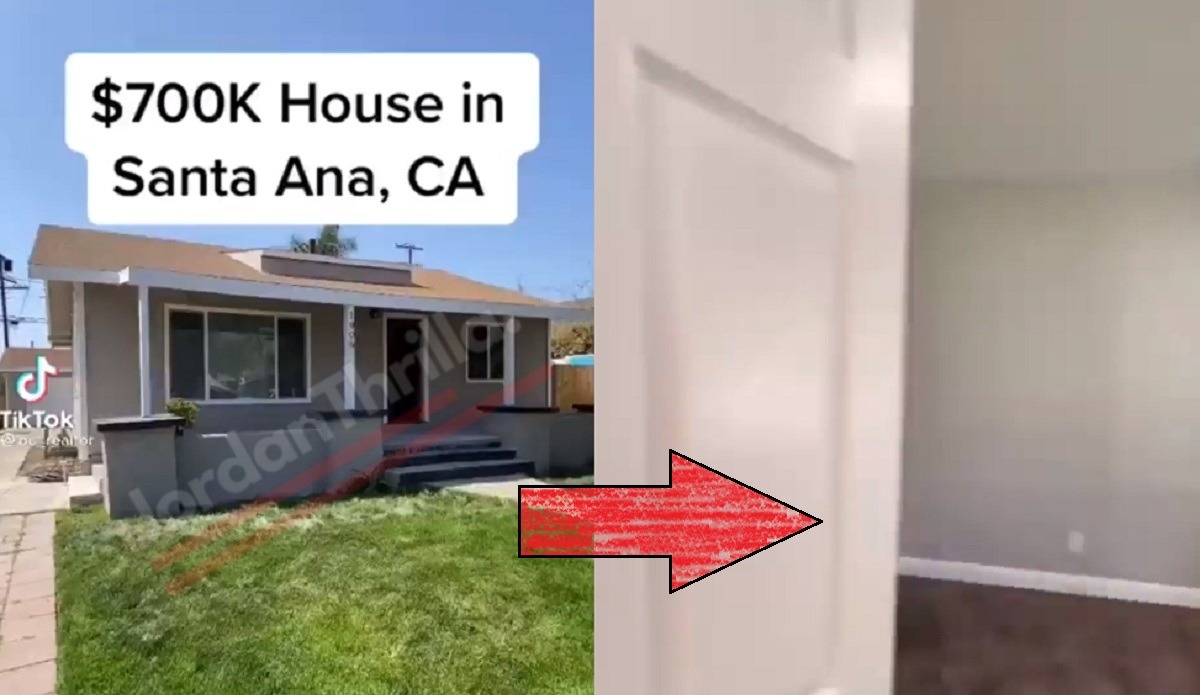 What would you imagine close to $1 Million getting you on the housing market? If you pictured a mansion a TikTok video of a $700K house in Santa Ana California may have you rethinking things.
To be clear the $700,000 house in Santa Ana California is not a bad by any means if you were looking for a modest house. However, you'll see the price you would have to pay for it definitely ridiculous. The house is a 4 bedroom 2 bathroom house with modern furniture and wooden floors. 3 are of rooms are small sized, with one room being a suite with its own bathroom. A house like this would cost you around $250K in many other states.

The median cost of a home in Santa Ana California is currently almost $600K. The cost of living in Santa Ana is 25% higher than the national average, and sadly 4% lower than the average across all of Cali. Things won't be getting better anytime soon, because stats show the cost of living has risen by $2.5% over the past year in that area.
Is the overpriced housing prices in California worth the beautiful weather?
Author: JordanThrilla Staff