Offset and Cardi B are having their second child together, and they let the world know in the most spectacular way. During a performance with MIGOS at BET Awards Cardi B announced her second pregnancy. Celebrities are now reacting to Cardi B's pregnant performance at BET Awards, because everyone knows how brave it was considering her newly known circumstances.
On social media BET described Cardi B's effort as "pregnant and slaying", because she was shutting it down on stage with a whole baby in her belly. The pregnancy news is a surprise to just about everyone considering what Offset and Cardi B have been through with infidelity.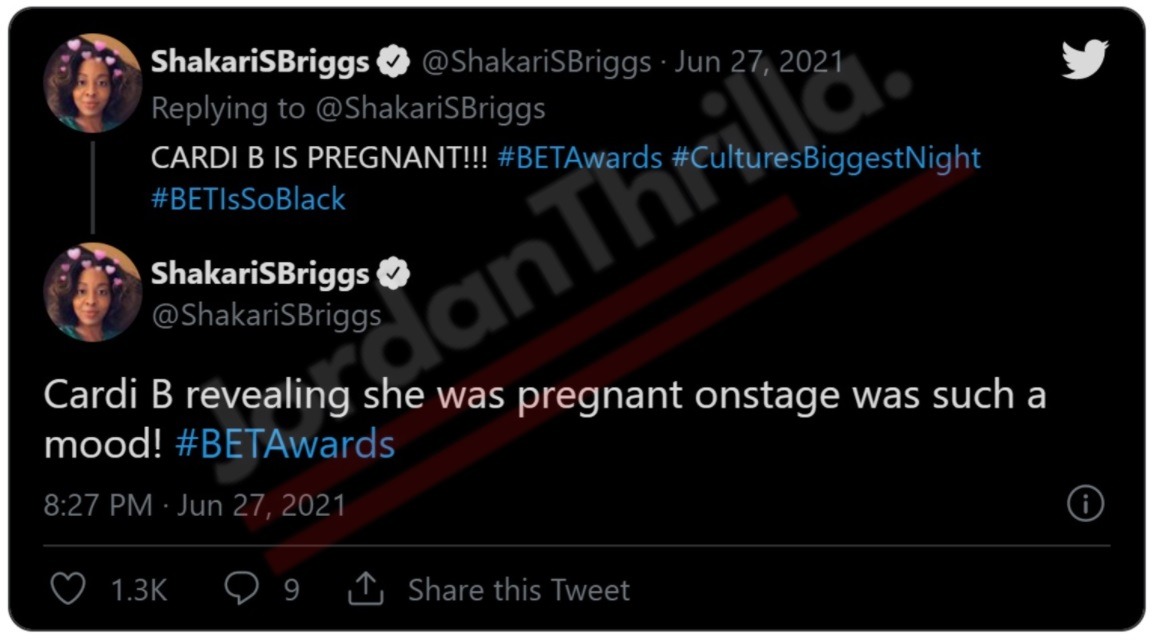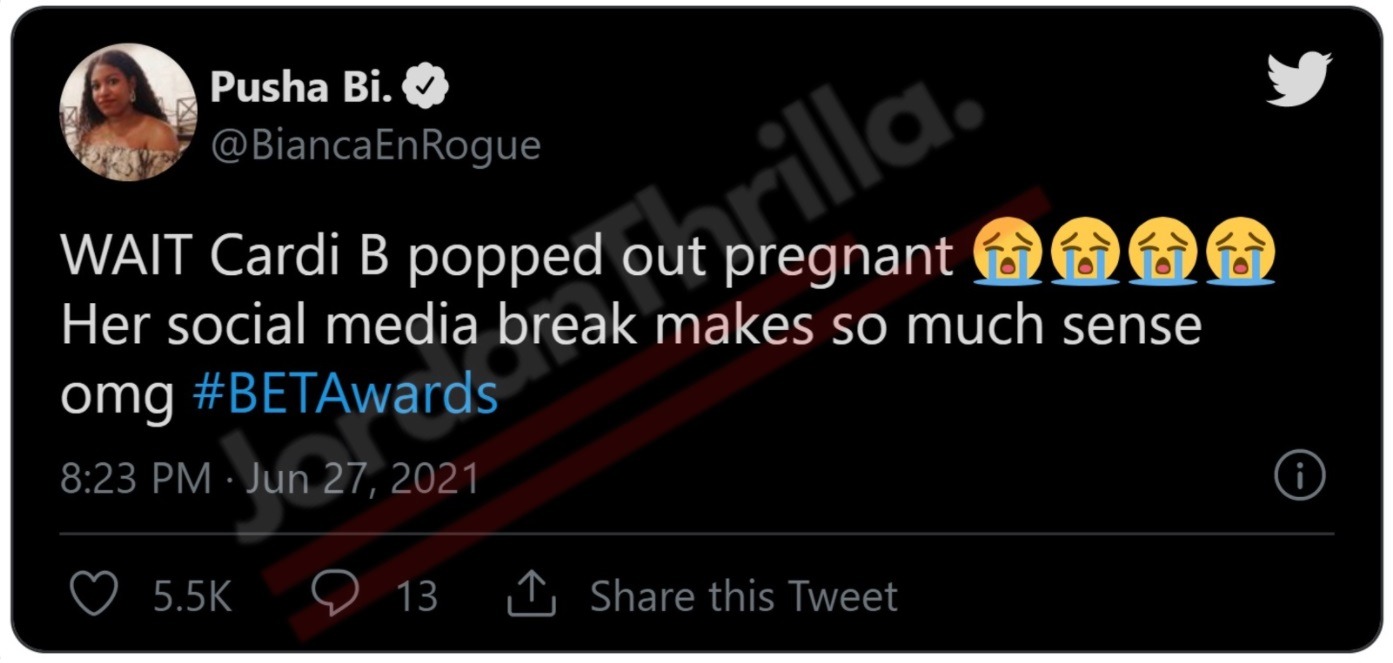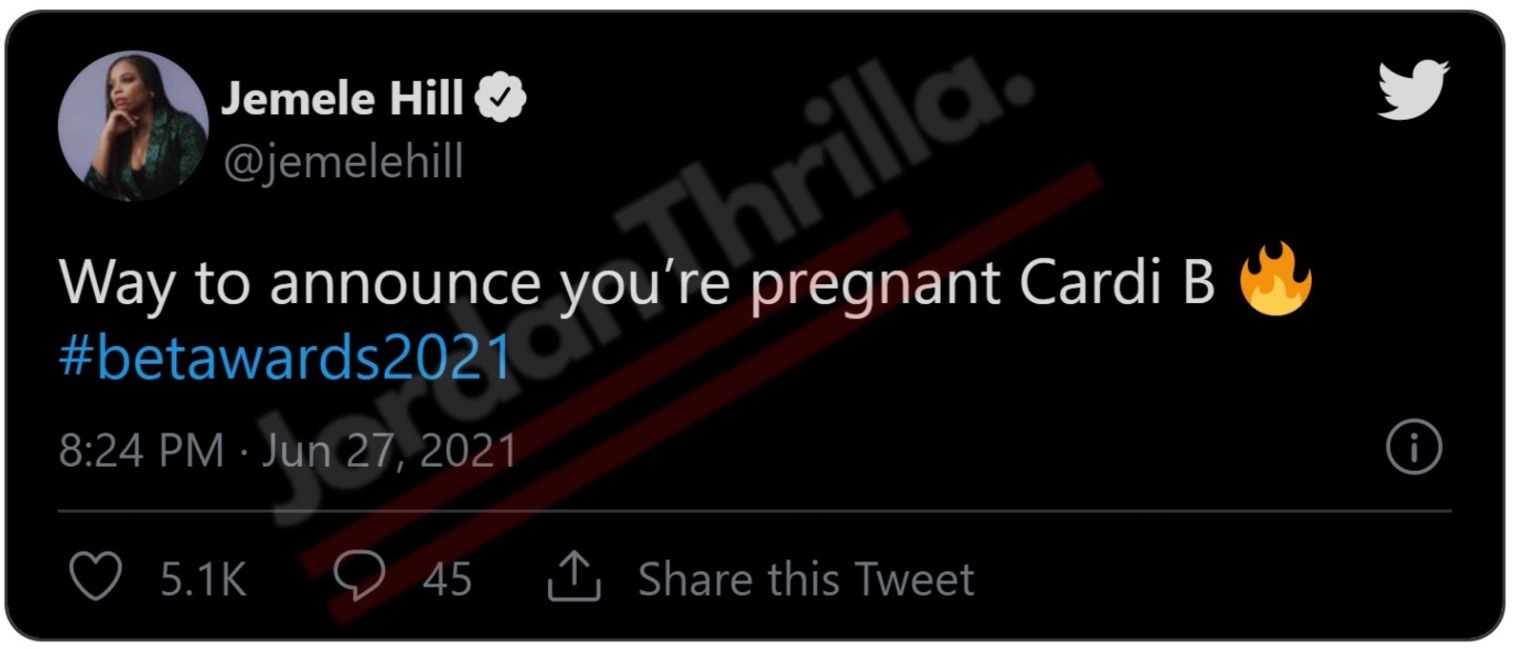 The BET Awards wasn't the only time Cardi B performed while pregnant. She actually was slaying on the stage while she was pregnant with Kulture as well as you can see in the video below.

Cardi B's second pregnancy shows that she and Offset will always be in love with each other despite the relationship issues they face. They'll probably end up having 5 kids together, and all of them will become superstars in the hip-hop and acting world. Kudos to Cardi B for being dedicated, and proving nothing can stop her from entertaining her loyal fans.
Now the world awaits to find out if Cardi B is having a boy or girl.
Author: JordanThrilla Staff