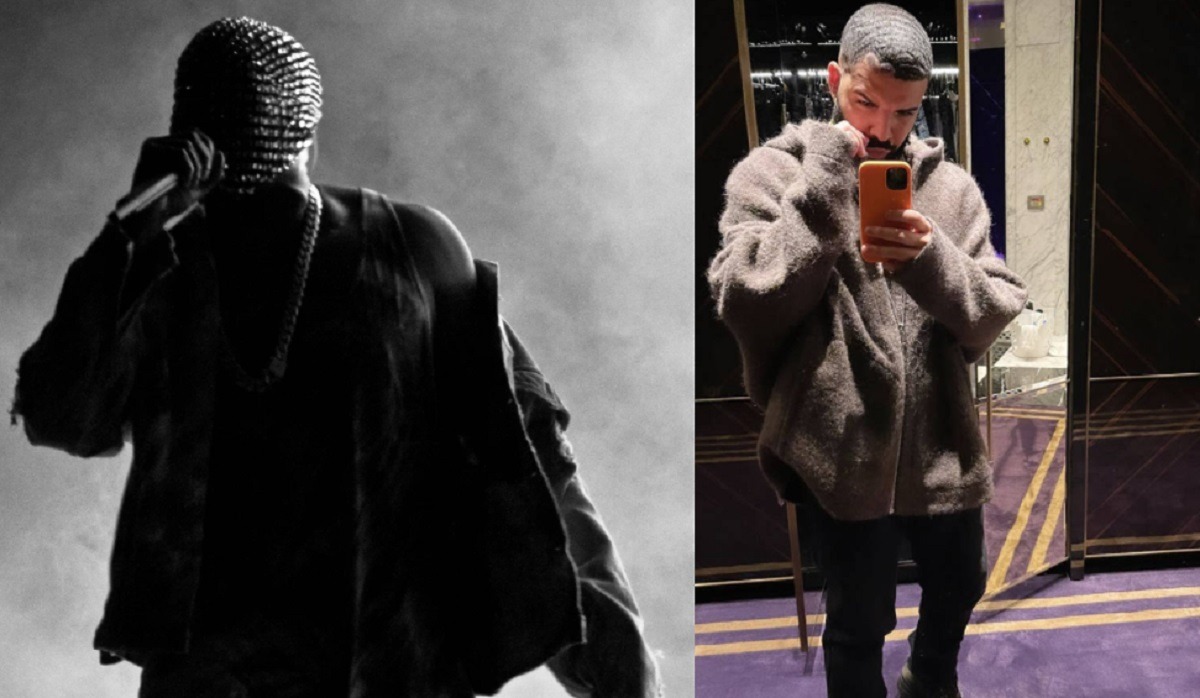 The fallout from Drake mentioned Kanye West on Trippie Redd's album has begun. Kanye West's ghostwriter reacted to Drake dissing Kanye West on Trippie Redd's "Betrayal" track, and it seems like he sent a bold disrespectful message that is also a warning.
It seems Kanye West's ghostwriter Consequence called Drake a "Queen" saying,
"F*** a betrayal. It's the disrespect for me dawg. Wit Trippie Redd shotgun. Respect my team, it's party time. Queens all day".
On the 'Betrayal' song it seems Drake calls Kanye West old and burned out saying,
"Forty-Five, Forty-Four (burned out) let it go. Ye ain't changing s*** for me, it's set in stone".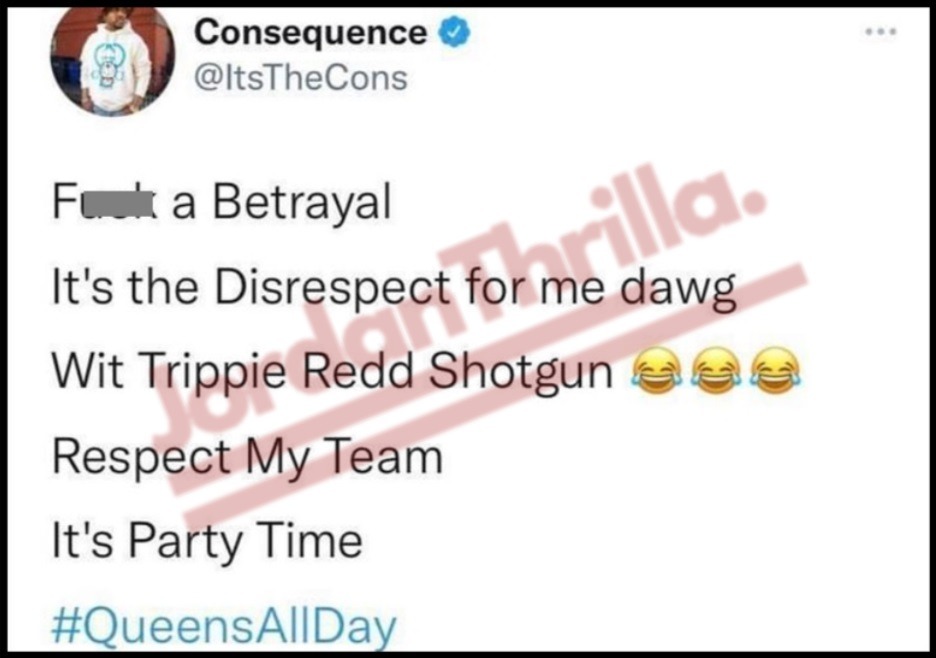 Some people thought that Drake was actually dissing Pusha T on 'Betrayal', because he says "Forty-Four", which is Pusha T's age. However, the fact that he says "Ye", and Consequence responded seems to be confirmation that it was aimed at Kanye West.
Is there a beef storm brewing between Drake and Kanye's team?
Author: JordanThrilla Staff