Is Jamiessun training to beat up Drake for smashing his fiancé Naomi Sharon? A recent video of Jamie Sun UFC Training after Drake ruined his marriage has people seriously worried. In this footage Jamiessun is training like Tony Ferguson, and you can feel the emotional pain in all his moves.
It was only a few days ago a rumor that Drake smashed Jamiessun's fiancé and ruined their marriage left many people in shock. It's alleged that Jamie Sun cried out on Instagram after finding out Drake slept with his fiancé. He was very distraught as he described how the 8 year relationship was ruined by Drake, allegedly.
In the series of messages Jamie Sun described how his fiancé connected with Drake in hopes of signing a record deal. What he would learn is that Drake had ulterior motives when he flew her out to his crib, and would allegedly make a move on his wife. In one of the messages pouring his emotional pain Jamiessun wrote "I don't drink champagne papi", which seemed like a direct shot at Drake whose social media handle is "Champagnepapi".
Did Drake really smash someone's fiancé and ruin their marriage? The video below of Jamie Sun UFC training could be more proof he really did the evil deed.
For reference to what possibly led up to the video above, take a look at what Jamiessun posted on Instagram about Drake smashing his fiancé Naomi Sharon.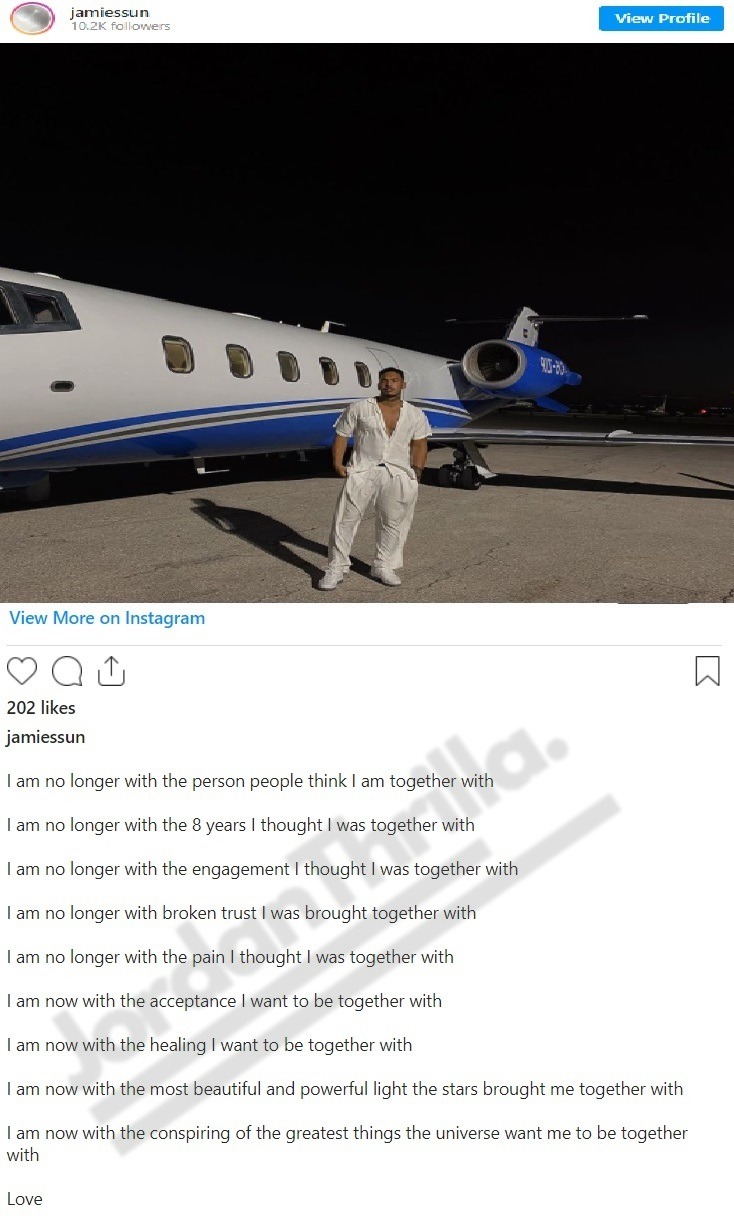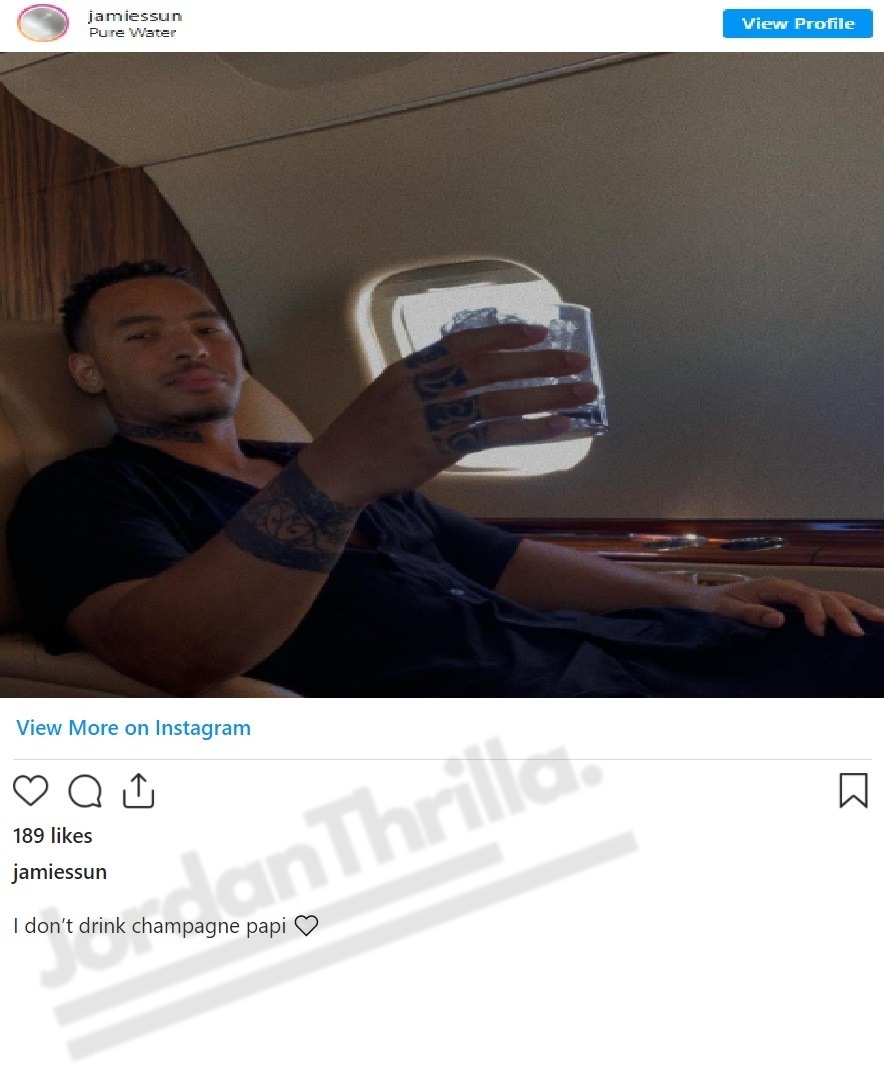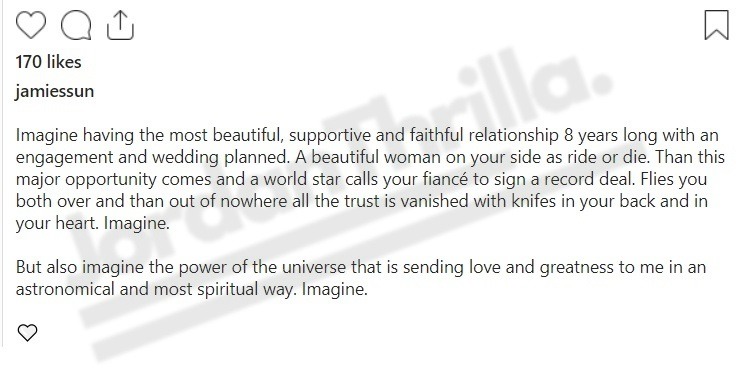 Drake better watch his back, because Jamie Sun is looking like a super hero compared to him in terms of sheer athleticism. It really seems like he's plotting and waiting for the moment to take physical revenge on Drake.
At the moment Drake is only few months off having a second knee surgery, so he probably can't defend himself in a fight against this guy. Also remember that P Diddy who is much older than Drake allegedly beat him so bad he dislocated his shoulder. This situation could turn dangerous if Drake let's his guard down with Jamiessun around.
Author: JordanThrilla Staff