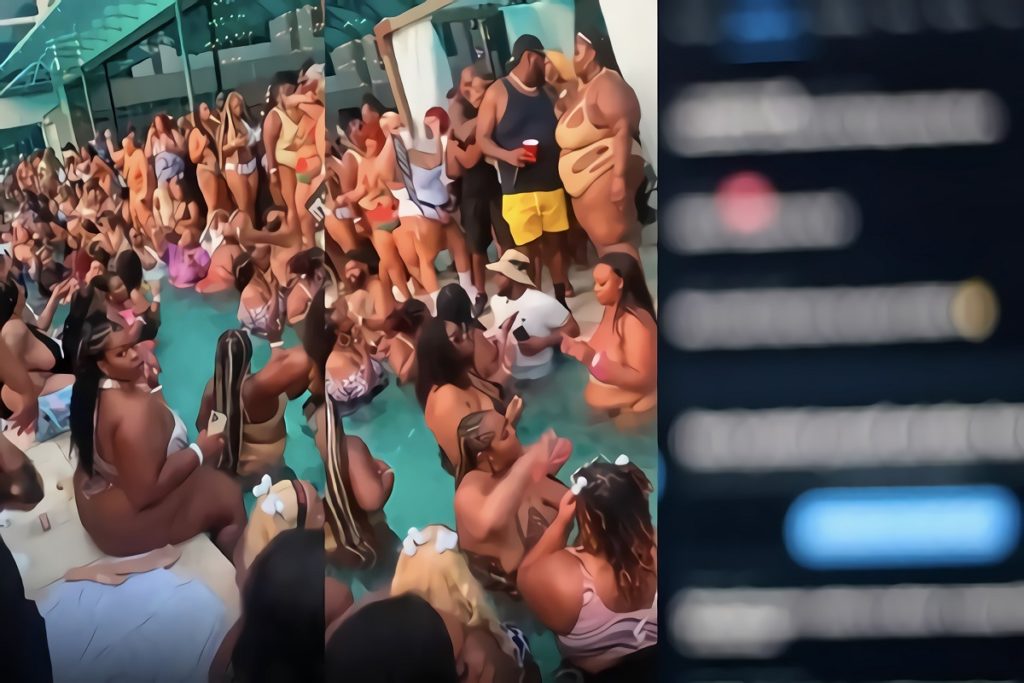 They say big women need love too, so they made a pool party for it. Usually when you go to a pool party the women are usually skinny or slim thick. It's rare to see a fat woman in a bikini at popular pool parties, because they are probably afraid mean people will body shame them. To make a comfortable environment where beautiful fat women could enjoy themselves SwimThick 2022 was created, but social media wouldn't let those hefty women live.
Social Media Unfortunately Roasts SwimThick 2022 Pool Party Video Where Only Fat Women are Allowed Allegedly in Viral Twitter Thread
It's well known that bigger women have to deal with all type negative comments from insensitive people both in the real world, and on social media. This became more of an issue when Lizzo rose to prominence in the music world, and had to deal with body shaming on a daily basis. However, her efforts to improve the stigmas surrounding overweight people have helped make fat women everywhere feel more confident about their bodies. For example she started her Yitty clothing line, which focuses on shapewear for overweight women.
That same type of strategy is the core value behind SwimThick 2022. It's a pool party where only fat women are allowed, or so it seems. Therefore when these women look around and interact with people they are only seeing other people who are similar to them in body shape. This creates a healthy environment emotionally where no body shaming will occur. However, that still doesn't keep the event safe from the cutthroat world of social media. Not surprisingly social media sadly roasted SwimThick 2022 with fat jokes galore in a viral Twitter thread.
This guy said he brought a harpoon, which insinuates that the fat women are whales. Just completely uncalled for.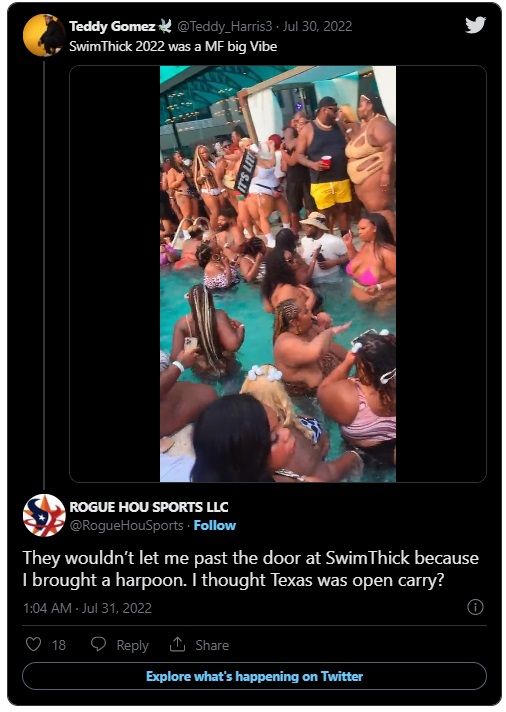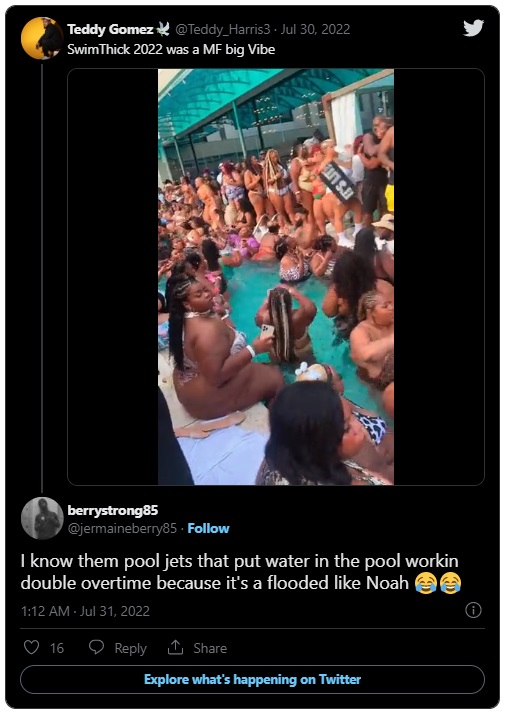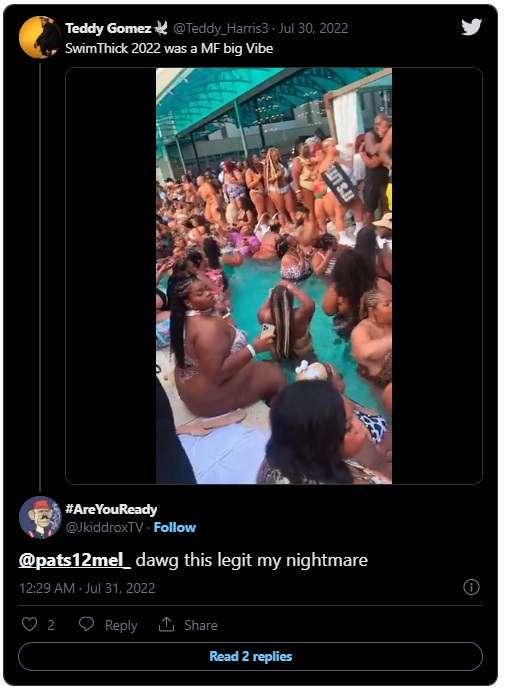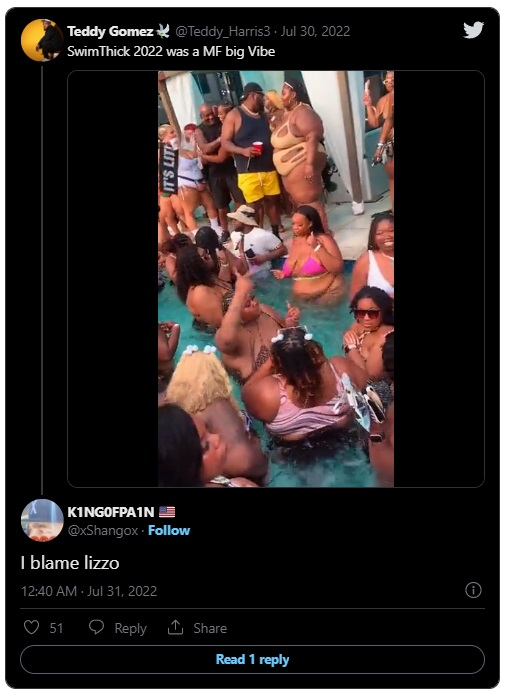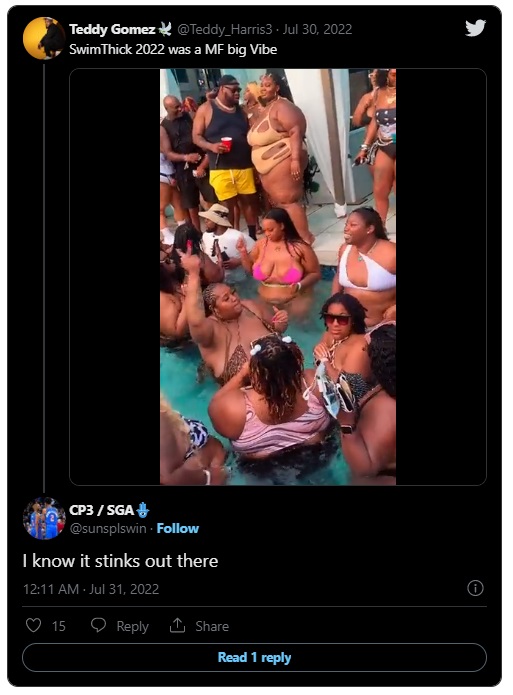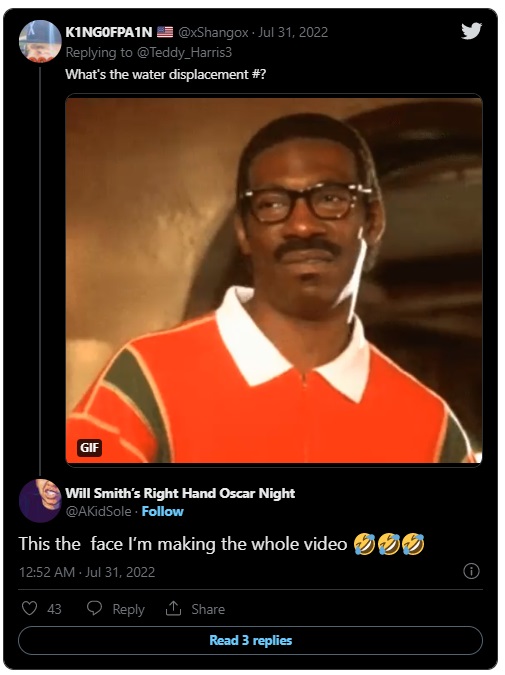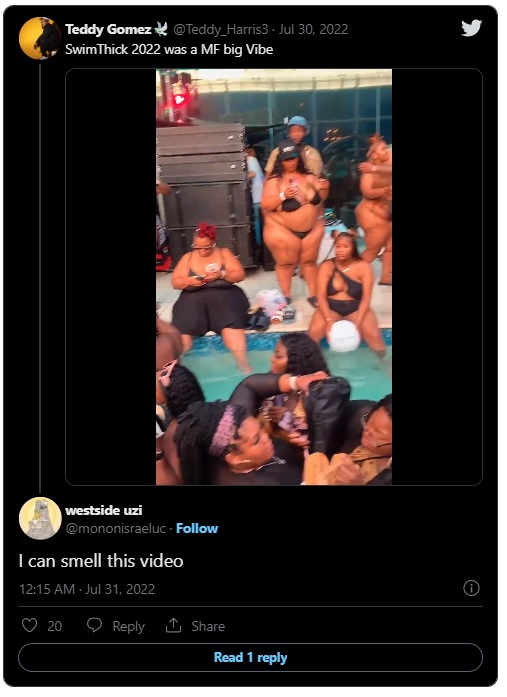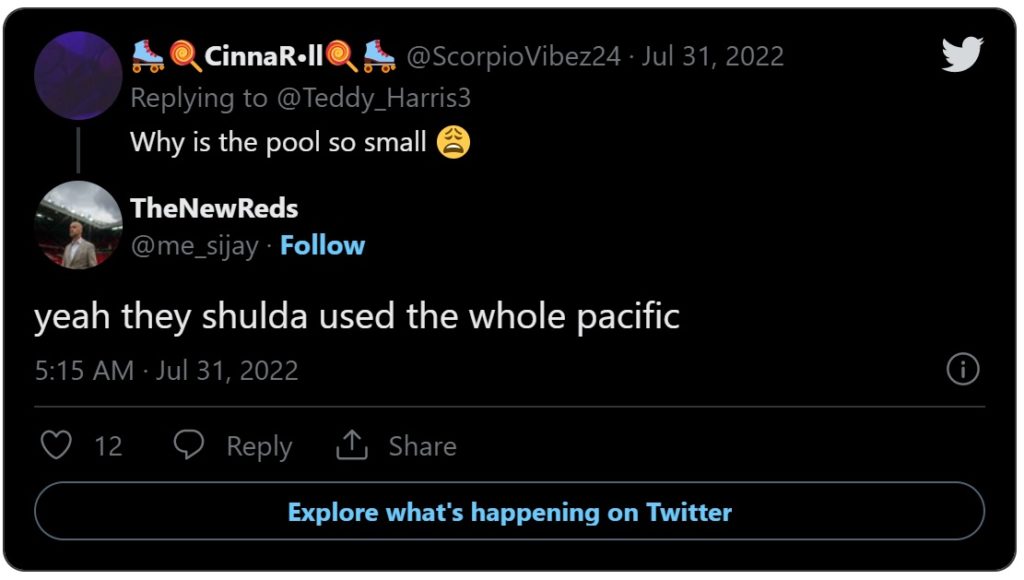 The thread starter Teddy Gomez aka @Teddy_Harris3 couldn't take the negativity the video was receiving, and came to the defense of the beautiful overweight women by calling out the haters.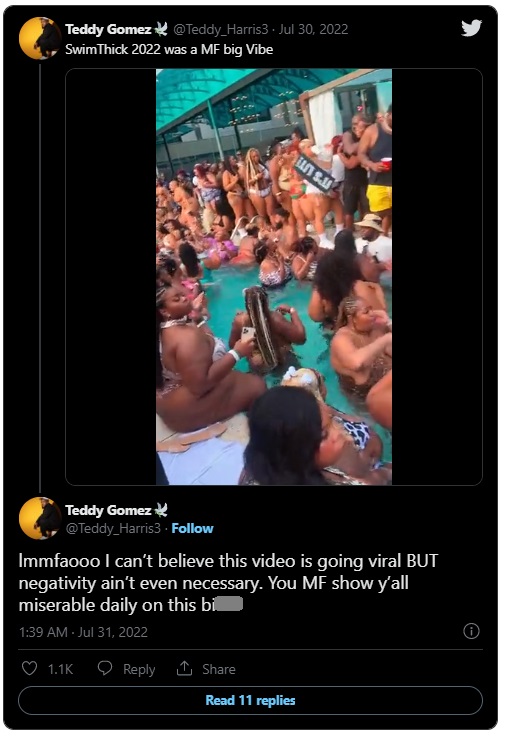 That twitter thread was truly sad to read, and shows that there's little hope towards ending the stigmas associated with being overweight. Sure being in shape is ideal in terms of health, but that doesn't mean we should look down upon those who are bigger than average. Those fat women were out there enjoying themselves not bothering anyone, and now they may get on social media to find themselves trending for all the wrong reasons. The body shaming in that SwimThick 2022 twitter thread was beyond pandemic.
The SwimThick 2022 Pool Party took place in Houston, Texas.