Men knitting is not something you see often in life, and a male athlete knitting on live tv is something the world has never seen before until the Tokyo Olympics. Gold medal winner Tom Daley knitting during the Women's Springboard Diving final is going viral as a result.
As the women were competing their hearts out, Tom Daley was knitting a pink pouch like a grandmother sitting on her front porch in a movie. Although it was surprising for the public to see this is actually one of his major hobbies. Just a few days prior he went viral for knitting a pouch for his gold medal, although people didn't get to see him making that one.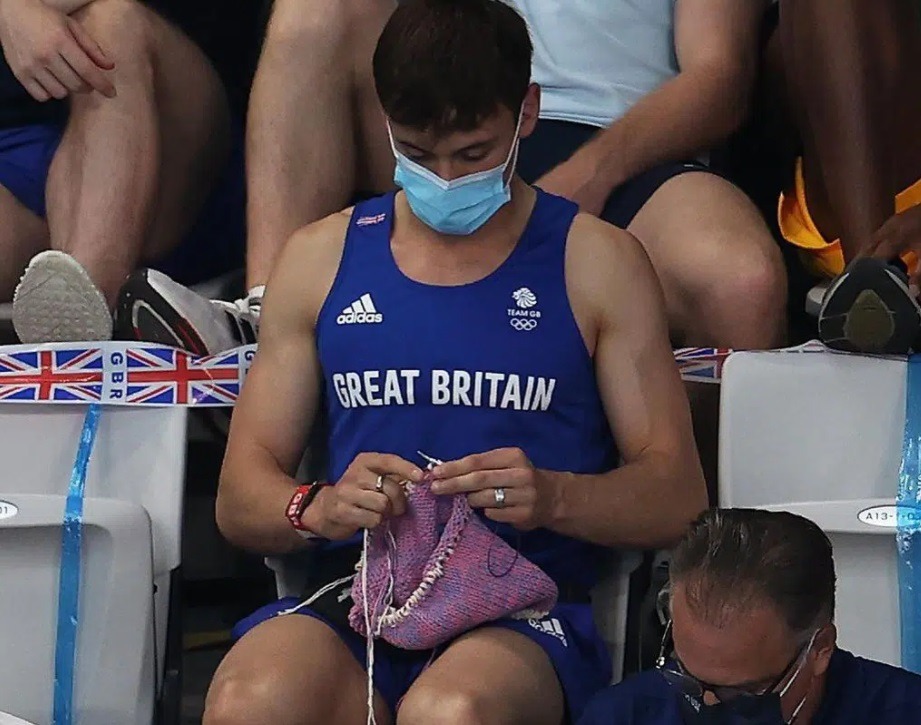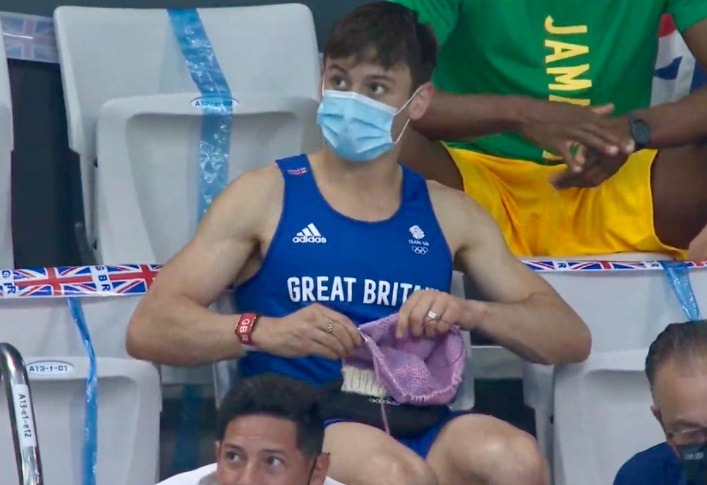 Here is the pouch Tom Daley knitted for his gold medal a few days ago.
Tom Daley is now the best diver in the world, but if he decides to go a different route with his career he could easily become the best male knitter in the world too.
Some men would be embarrassed if they got caught knitting since it's associated with an activity women do, but there is no shame in Tom Daley's game and that's admirable.
Author: JordanThrilla Staff