A Walmart shopper has become an internet sensation after a video of him carrying all his bags on a small Lime electric scooter went viral. The video, which was posted on TikTok by user @jordanflomofficial, shows the man leaving the store with at least 10 bags attached to a special vest he was wearing. He then carefully placed a giant watermelon in a backpack that held it in front of his body, before getting on his electric scooter and driving away.
The video has been viewed over 20 million times and has received over 9 million likes and 120,000 comments. Many people praised the man for his ingenious way of transporting his groceries, while others joked about his watermelon obsession. Some also wondered how he managed to balance himself on the scooter with all that weight.
The video has also sparked a debate about the accessibility and affordability of public transportation and grocery delivery services. Some people argued that the man should have used a car or a bus instead of a scooter, while others pointed out that not everyone can afford or access those options. Some also suggested that the man should have used a grocery delivery service like Instacart or Walmart+, but others noted that those services also have fees and limitations.
Others pointed out that the Lime electric scooter is technically a form of public transportation, because they are available to the public in certain locations allowing up to five free 30 minute rides per day. Additional rides are allegedly 50% off, which equates to 50 cents to unlock it from its stand at a rate of 17 cents per minute. Theoretically that could be cheaper than using a bus, especially if that Walmart Shopper was using the free 30 minute ride.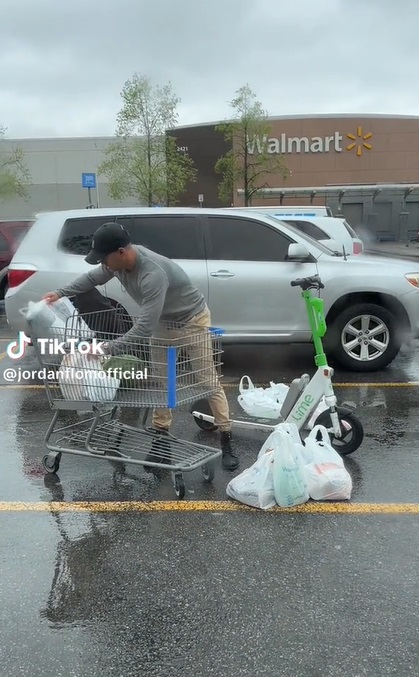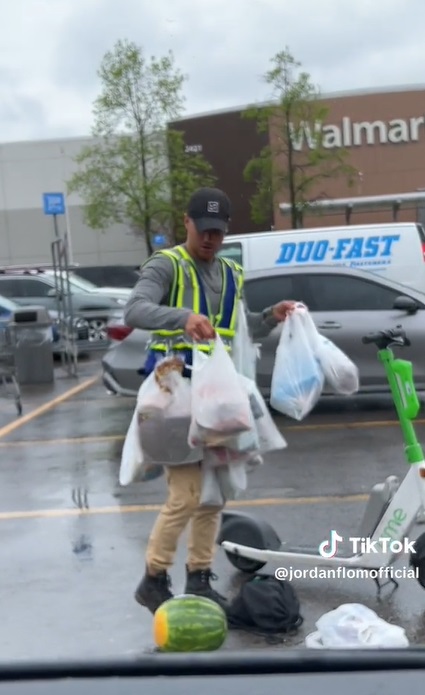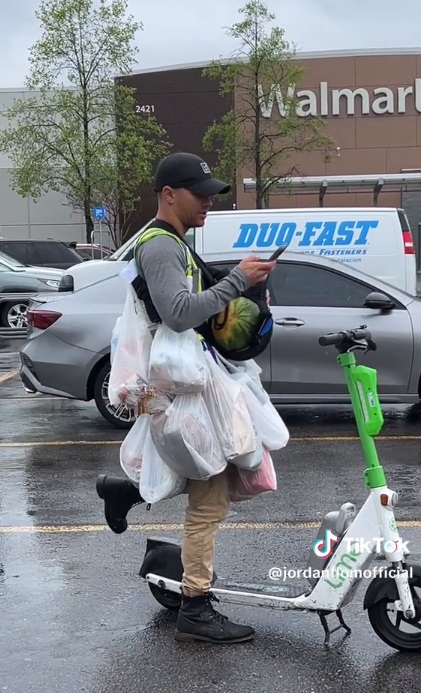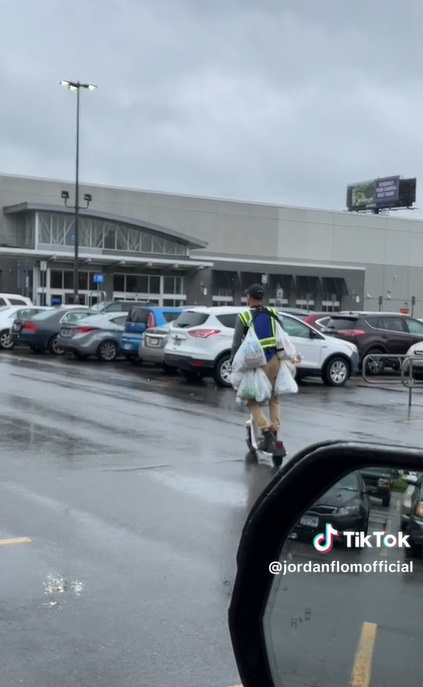 The man in the video has not been identified yet, but he has become a viral star and an inspiration for many people. His clever solution to carry all his bags on a small electric scooter shows that necessity is the mother of invention, and that sometimes you have to improvise with what you have.