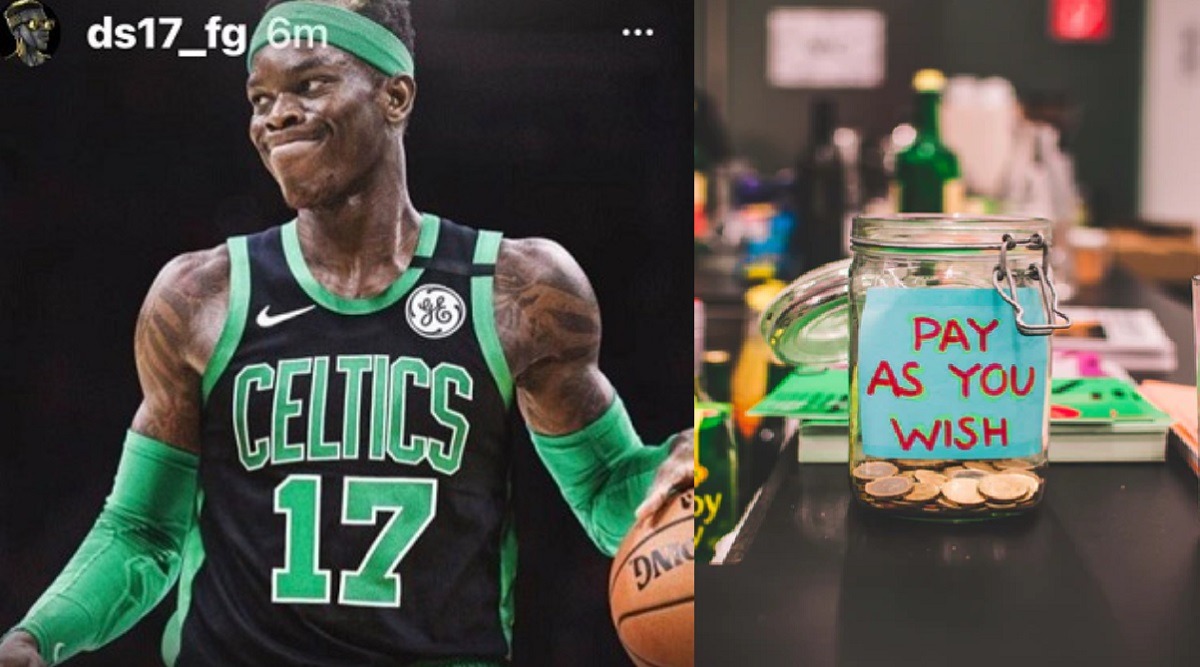 It's official Dennis Schroder is signing with the Boston Celtics, and he's receiving a fraction of the money he could have gotten from the Lakers. People say it's always best to bet on yourself, but sometimes the consequences aren't always positive.
Details on Dennis Schroder Fumbling the Bag
According to reports Celtics will pay Schroder $5.9 Million on a year mid level exception deal. Way before the free agent market opened up Lakers offered him a 4 year $84 Million deal. He turned it down under the assumption he could get a max contract from another team. However, in the end Dennis Schroder lost $78 Million with his free agency blunder. It's also reported that Dennis Schroder is not expecting to start for the Celtics, which actually might beneficial for him since his best year came as a bench player.
Take a look at Dennis Schroder's reaction to fumbling the bag. He seems to be attempting to stay positive about his situation.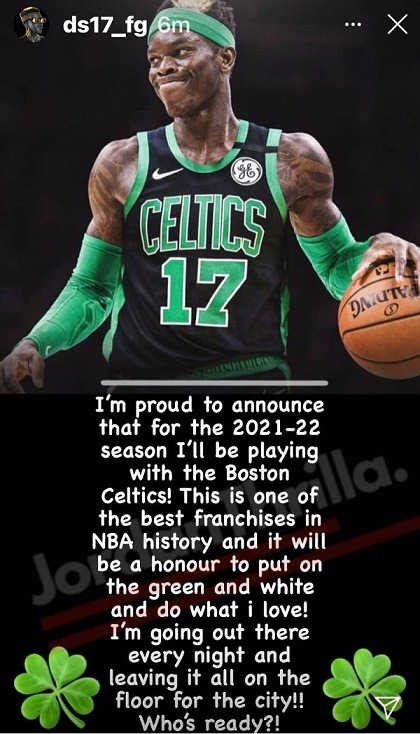 Take a look at social media reactions to Dennis Schroder signing a $5.9 Million contract after turning down $84 Million.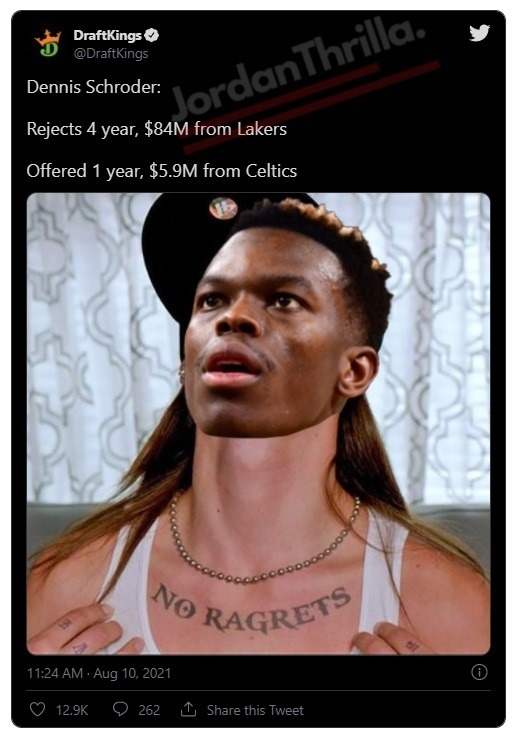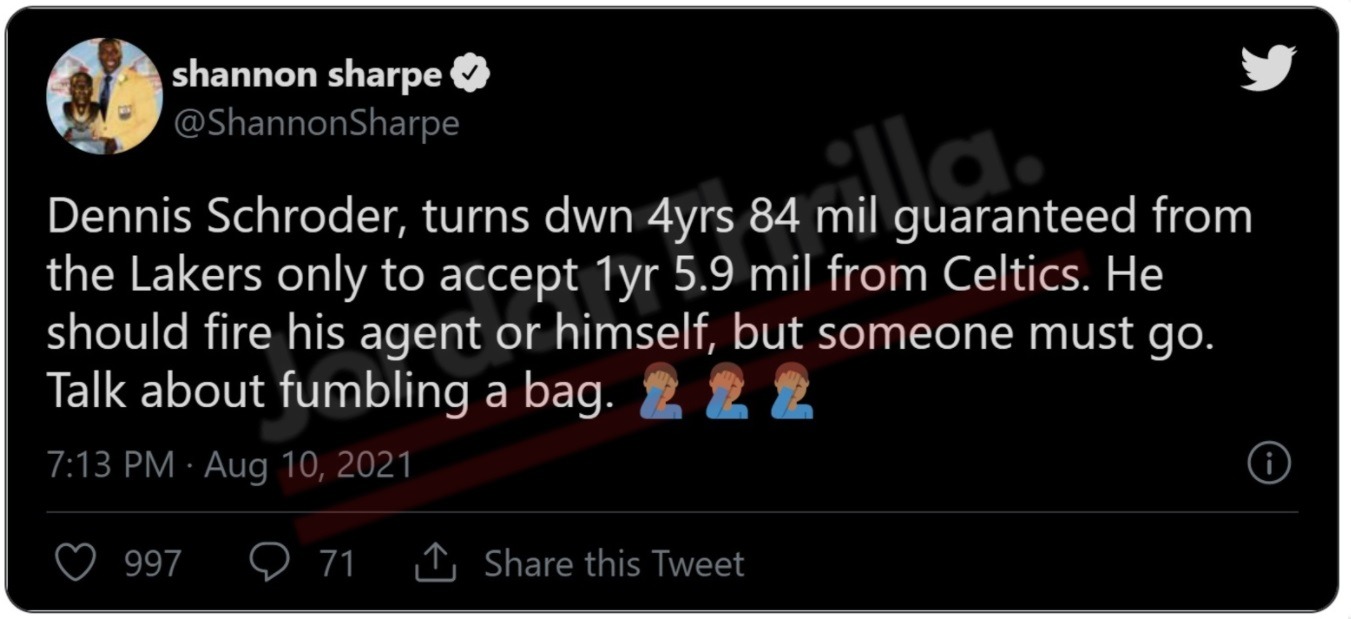 Dennis Schroder: "I thought about it and I'll take yall up on the initial offer"

Bron and Pelinka: pic.twitter.com/aZZGeXq1IY

— Stephen A. Smith Burner (@TheSASBurner) August 10, 2021
This is probably a stressful situation for Dennis Schroder, but luckily for him this would be considered rich people problems. Although Dennis Schroder lost $78 Million by not taking that Lakers deal, he's still getting a hefty $5.9 Million, which is still a whole lot of money. Also if he performs at the same level he did during his stint with OKC he can easily catapult himself back into the max contract money in the future.
Author: JordanThrilla Staff