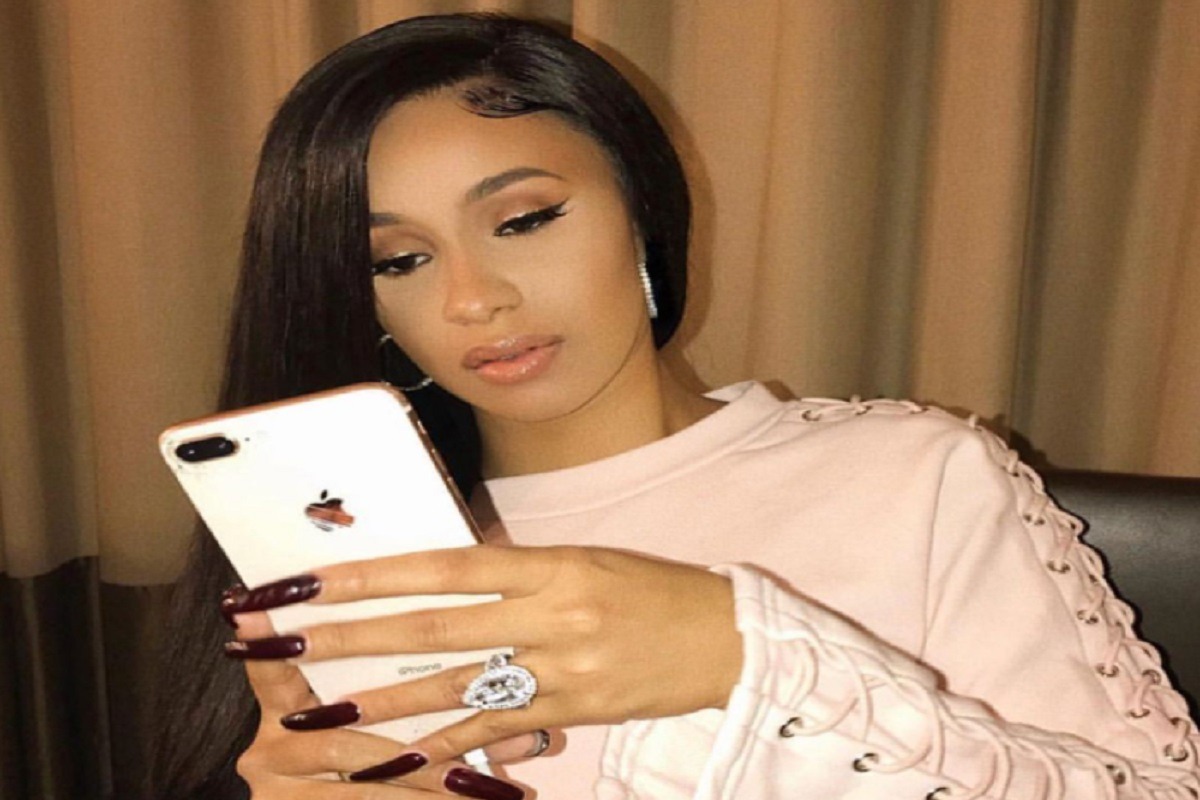 Is Cardi B stalking Nicki Minaj? This is a viral question, because Cardi B was caught following a Nicki Minaj topic on Twitter. People were browsing through Cardi B's twitter page when they realized she was following a Nicki Minaj topic, which enabled her to see anything someone posted on the social media platform about her.
Now people are saying Cardi B is obssessed with Nicki Minaj, and has been for a very long time. Some people even pulled up old tweets from years ago that further prove Cardi B was a huge fan Nicki Minaj even back in the day.
Take a look at the evidence and reactions to Cardi B following a Nicki Minaj topic on Twitter.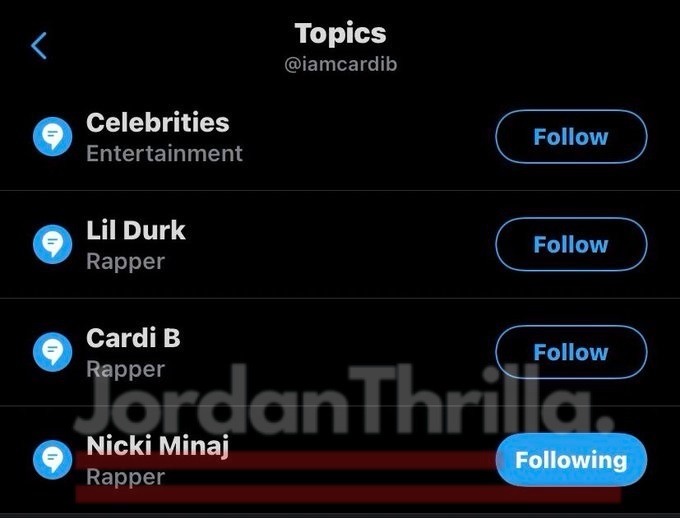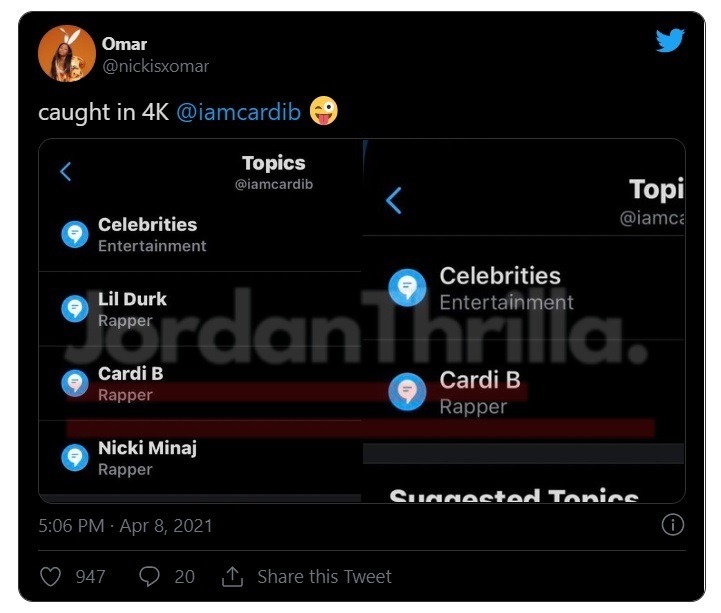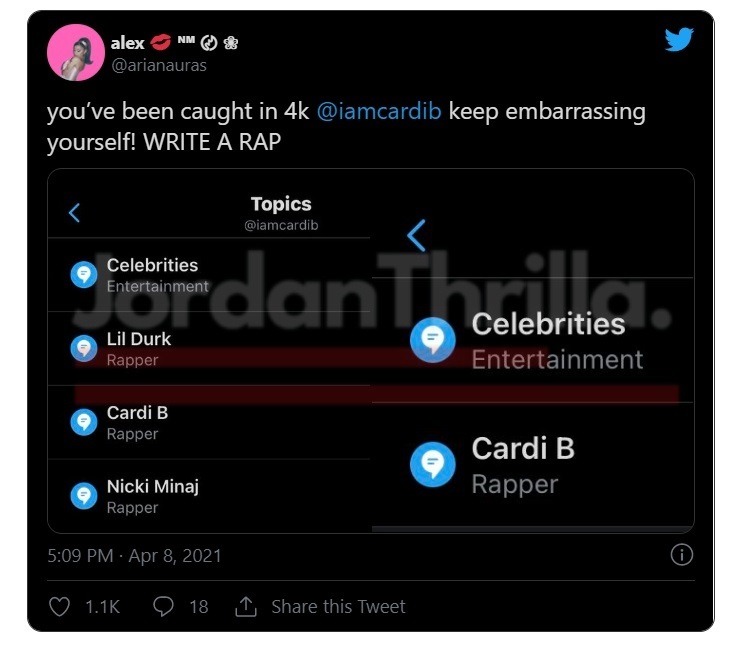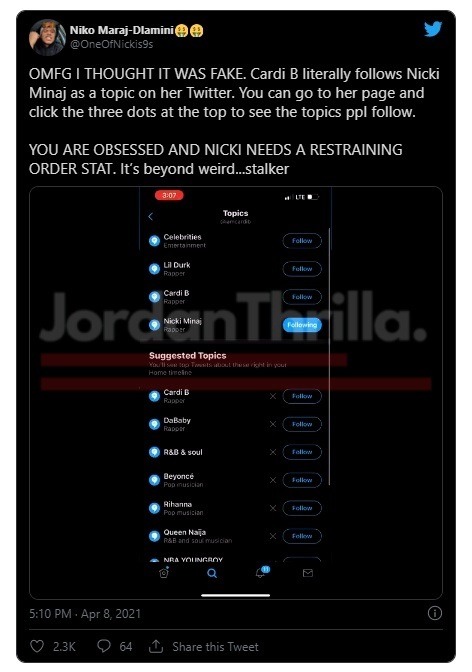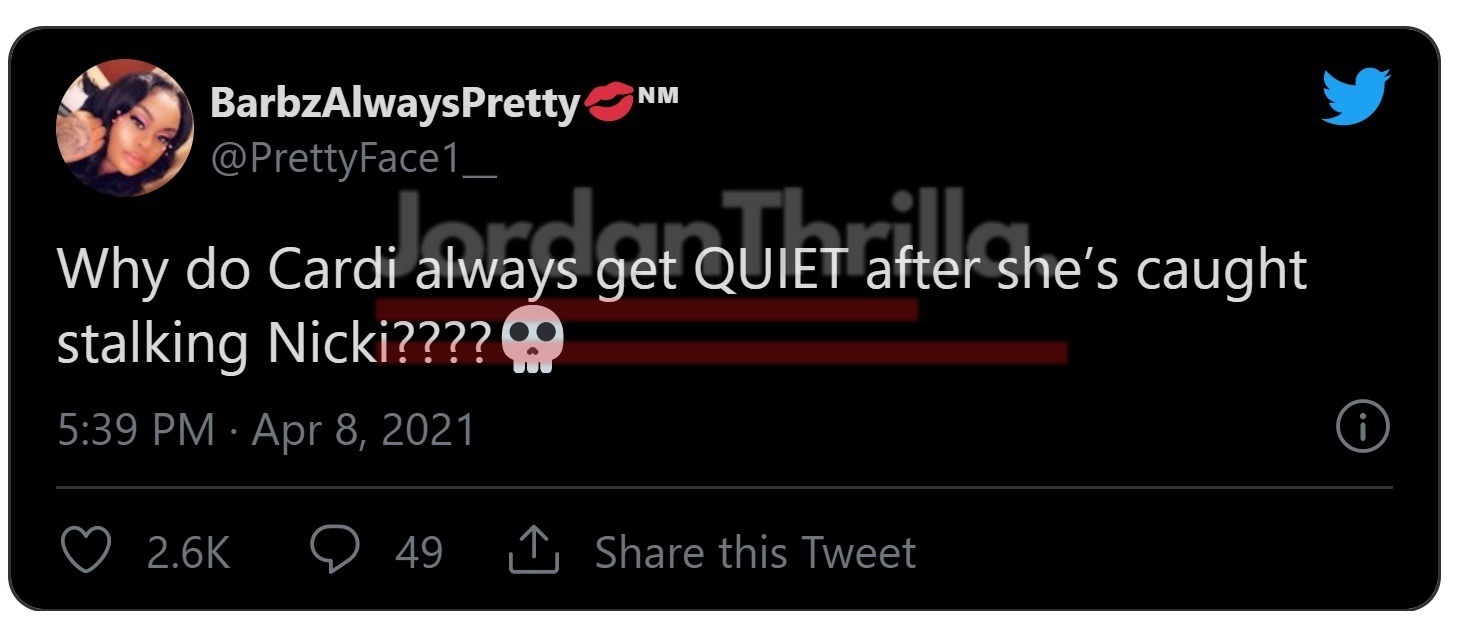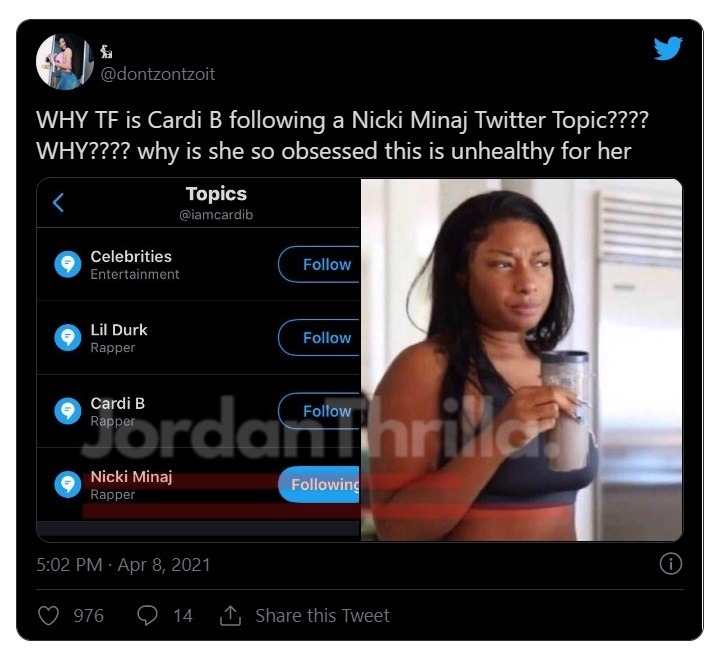 These were alleged tweets from 2015 that show Cardi B obsessively followed Nicki Minaj stories.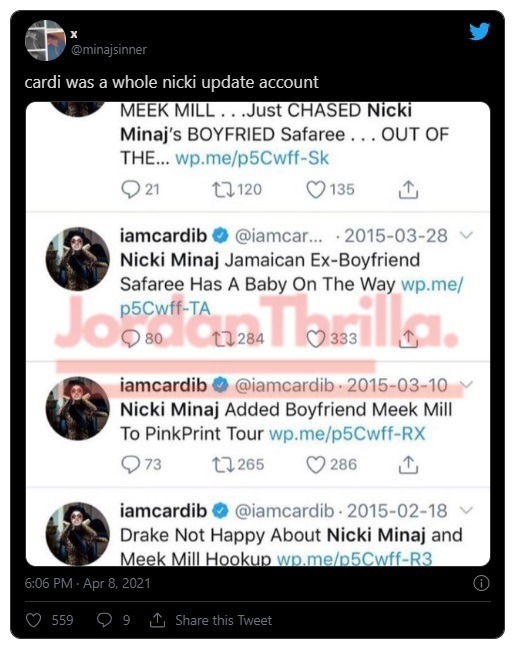 Does this mean Cardi B is really a Barbz? That term is what Nicki Minaj calls her most loyal fans. What else could be the explanation behind Cardi B following a Nicki Minaj topic on Twitter, and also obsessively tweeting about her in the past? It's makes you wonder if Cardi B trying to fight her in the past was actually her way of trying to get close to her biggest idol.
This just goes to show how influential Nicki Minaj has been to female hip hop artists. Even the biggest stars who beef with her are really undercover Barbz.
Author: JordanThrilla Staff