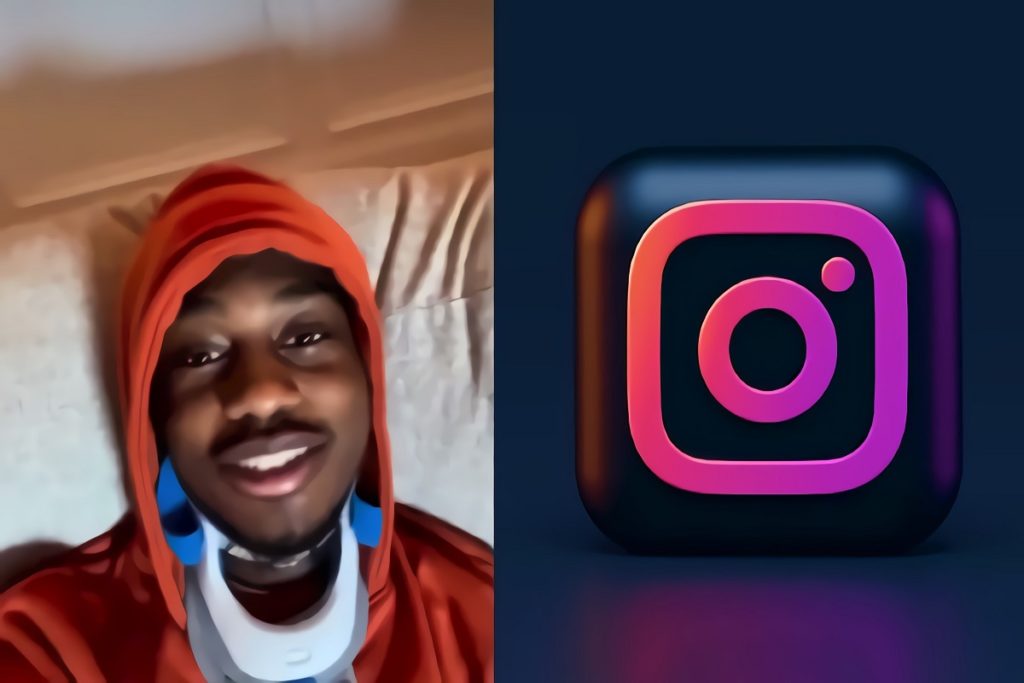 A few weeks ago Lil TJay was shot in Edgewater New Jersey. Luckily he survived the shooting, and his lungs collapsing twice in the hospital. Now he is already back on Instagram Live, and he's feeling very optimistic about his future after surviving 7 shots.
Lil Tjay Wearing Neck Brace Goes Instagram Live For First Time Since Surviving Shooting
Lil Tjay's first IG Live since surviving getting shot 7 times is nothing short of a miracle. Lil TJay feels the same way based on what he said. He told he fans he has been reading their messages, and appreciates all the support. In addition he said that he will be back to making new music very soon.
His most powerful statement was when he said, "most people don't survive 7 shots". He's 100% correct about that, which makes him a walking miracle like 50 Cent.
When shooting happened there was a rumor that Lil TJay was set up outside his Hotel in New Jersey. Hassan Campbell revealed his alleged discussion with Lil Tjay's mother claiming that Lil TJay was set up at his hotel room before the shooting went down. At the time Hassan Campbell didn't give anymore information regarding the conspiracy theory surrounding the shooting, because he said it was an active police and street investigation. Take a listen to the video.
Despite the neck brace Lil Tjay was wearing he looks to be in good physical shape considering he almost died a few weeks ago. After 50 Cent got shot 9 times he came back better than ever, and had one of the most prominent runs in Hip-hop history. Could history repeat itself with Lil TJay?