Earlier today a report came out that Freddie Gibbs got beat up in Buffalo New York. He is currently on his Space Rabbit Tour and was schedule to perform, but things took a turn for the worse when he ran into Benny the Butcher's crew. The first reports of this incident were based on a Tweet from an alleged witness, then a leaked photo of Freddie Gibbs' swollen eye went viral. Just about 2 hours video footage leaked, and it's a bit tough to watch.
Leaked Video of Freddie Gibbs Getting Jumped and Chain Snatched by Benny the Butcher's Crew in Buffalo New York is Scary
The earliest reports said Freddie Gibbs' chain was snatched after he was beaten badly, and they seem to be 100% true. The footage shows at least 20 people jumping Freddie Gibbs inside a building. The person recording was looking out their window as the attack took place. It's not clear what kind of injuries he sustained besides the swollen eye, but he's lucky if they were nothing serious. Someone even jumped out a window it got so bad. In the fight video Freddie Gibbs' security didn't do much to help. Pay attention to the guy in the green shirt in the footage below, that's Freddie.
This twitter user who first broke the story before media outlets picked up on it was mostly telling the truth. Saying Freddie Gibbs was running might be a bit of stretch though, but maybe that part wasn't in the video.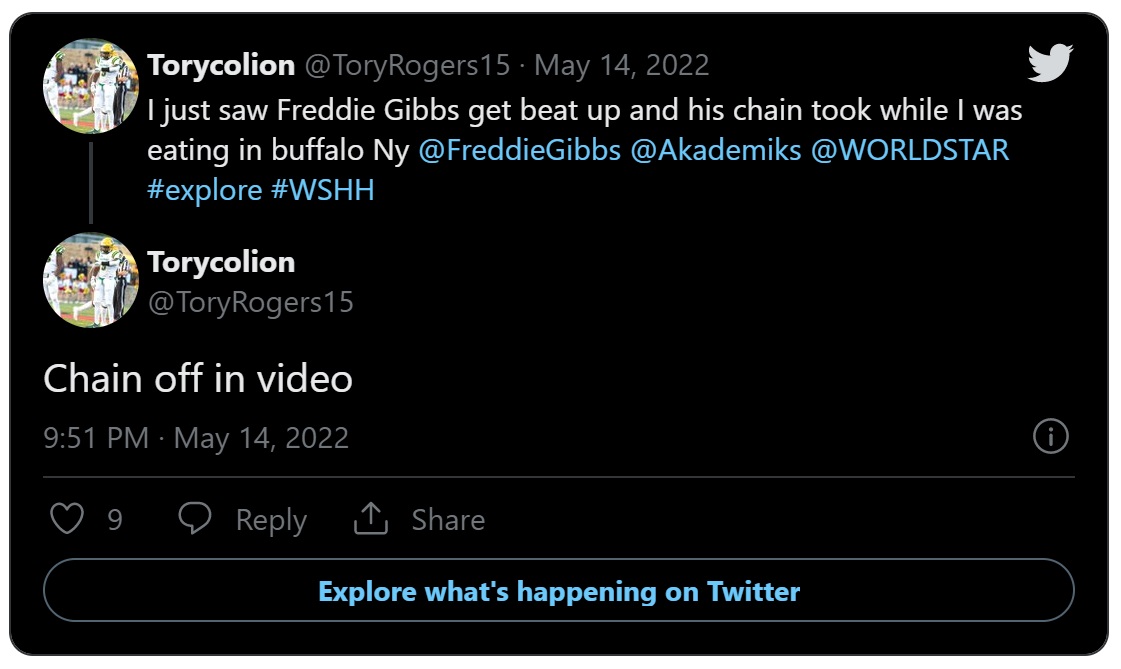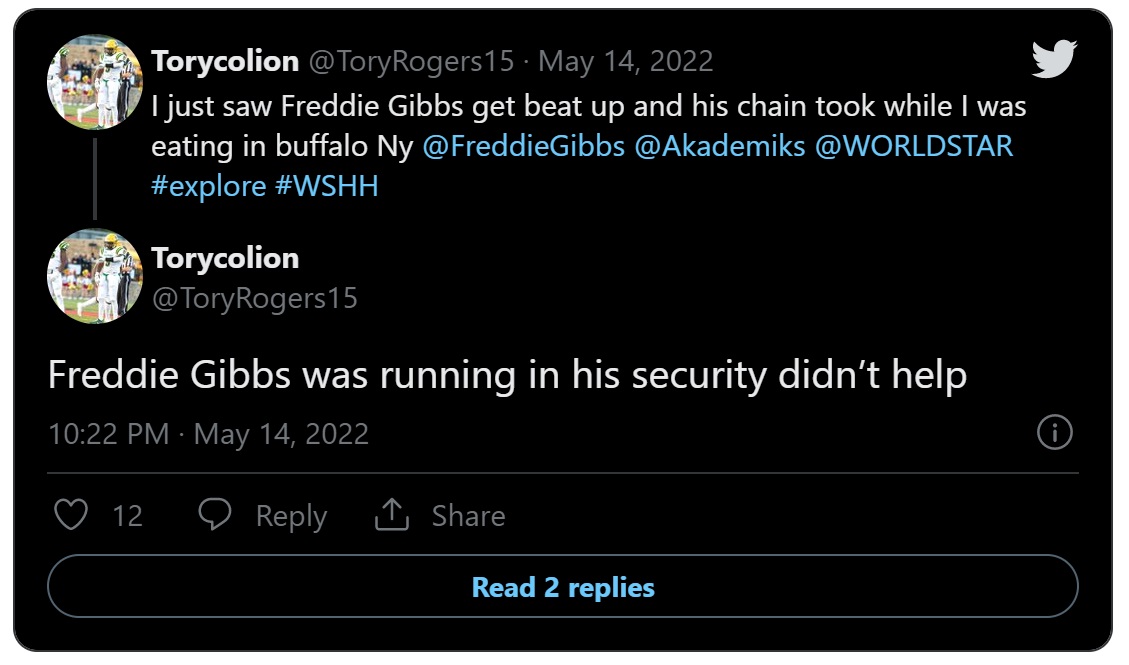 It's not 100% confirmed that it was Benny the Butcher's associates beating up Freddie Gibbs in that video, but it is strongly believed. The two have a well known history of beef, and this could be the culmination of that tension. Either way Freddie Gibbs' chain got snatched, how will he bounce back from this?