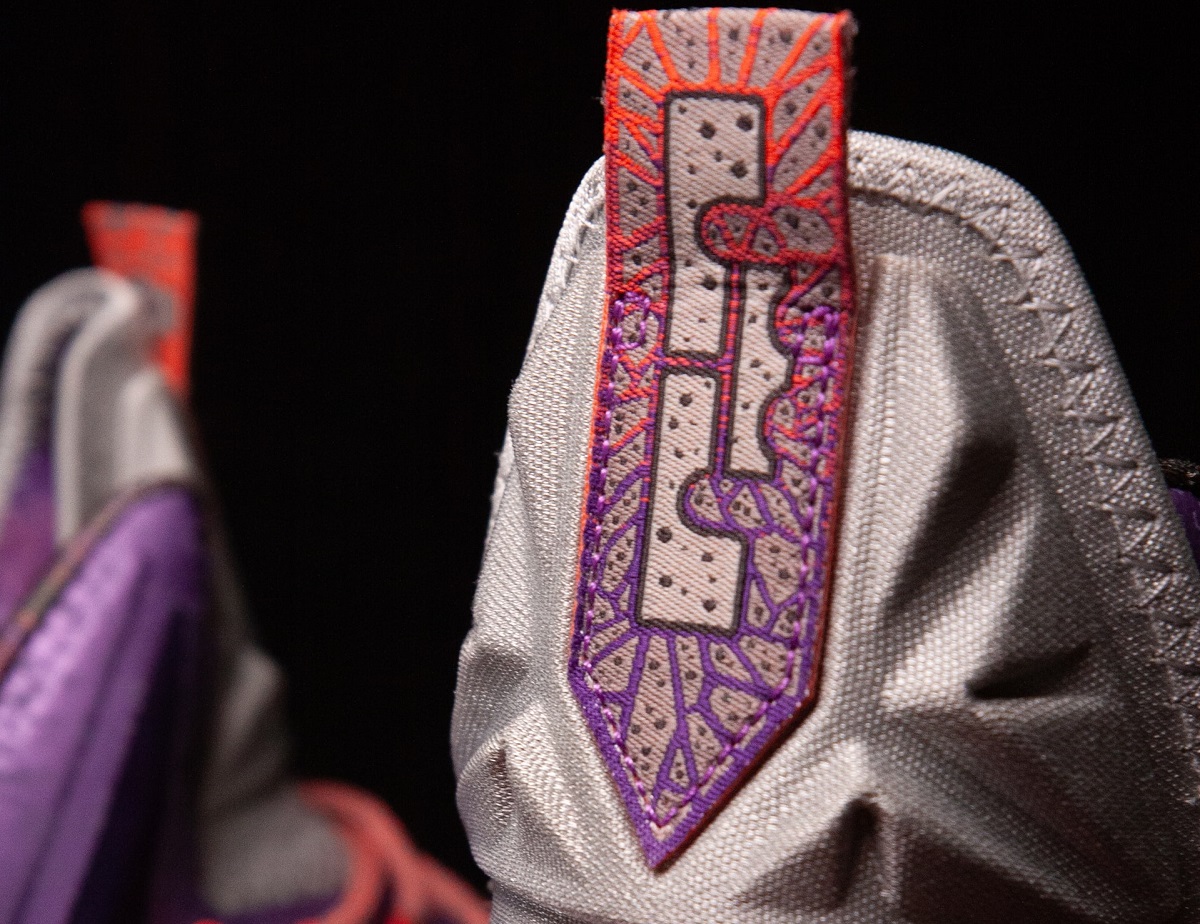 It's well known that Lebron James is one of the most appreciative players in the league when it comes to his fans. Regularly he lets fans know how much they mean to him. He took his love for his fanbase to another level today when Lebron James held a Q&A on Twitter, and answered some very personal questions.
Lebron James' Q&A Twitter Thread Reveals Accident During Bronny James One on One Game
Whenever superstars do Q&A questions it's a special moment, because it gives fans the opportunity to ask questions that aren't related to basketball, and some that are. Naturally, people asked some great questions that gave us an inside look at Lebron's mind. One question that stood out most was his answer to a fan asking if ever played Bronny 1v1. The response revealed that Lebron James shattered the backboard while he was playing Bronny James one on one. It's probably safe to say he was dominating that game. Take a look at some of the most viral answers from Lebron James' Q&A Twitter thread.
Lebron revealed he's 100% planning to play with Bronny James in the NBA, 'That's the plan! God willing'.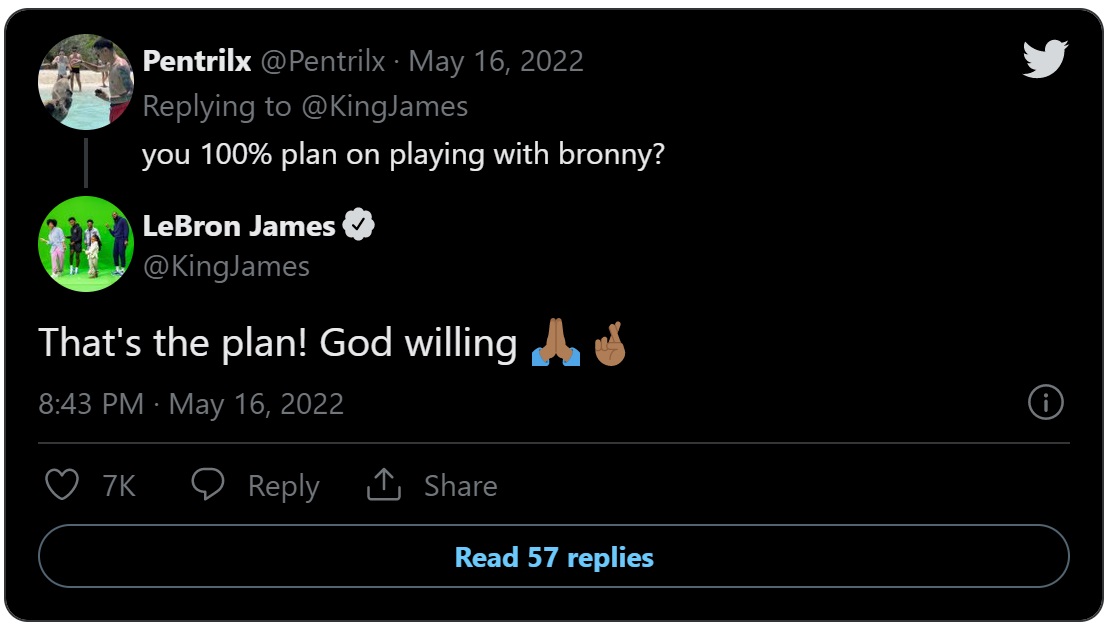 Lebron's favorite retired players not in the hall of fame are Penny Hardaway, Grant Hill, and Tracy McGrady.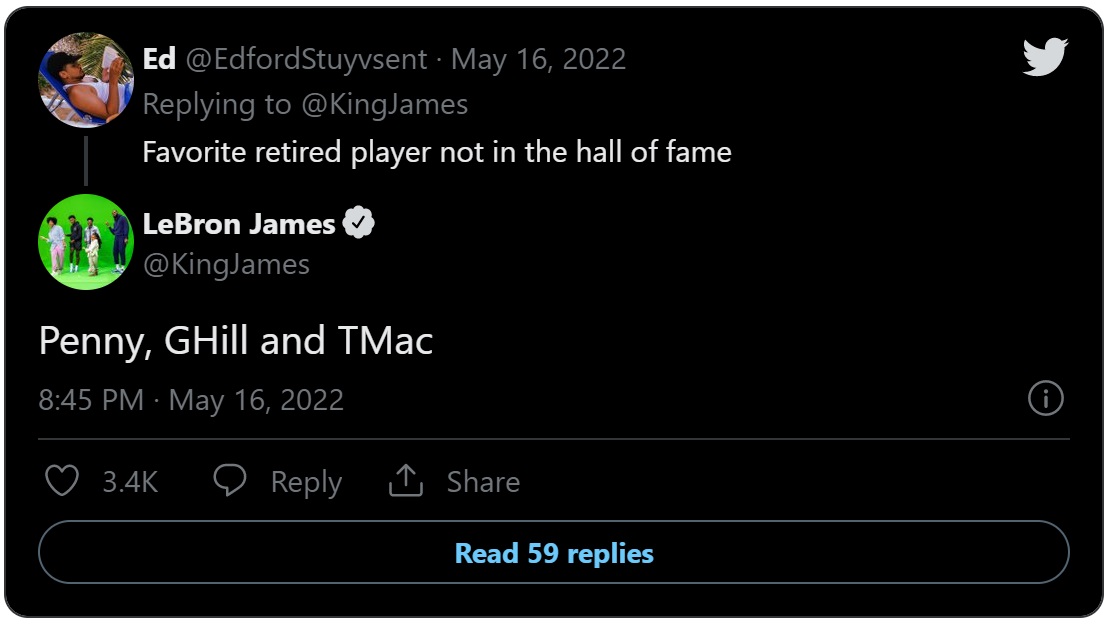 Lebron James insinuated he has many years left in the NBA, 'The way I feel, I can go on for a min to be honest. It's really up to me and may mental staying fresh/sharp'.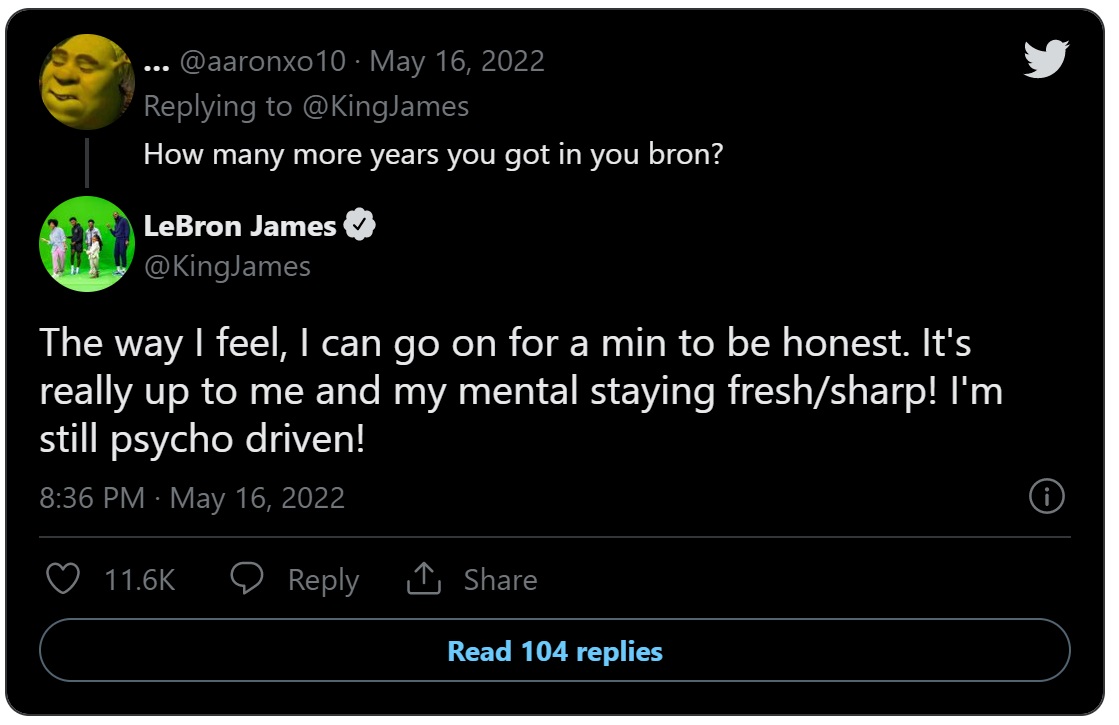 Lebron James believes Cleveland is a Football town, 'Football for sure, but Cavs definitely holding their own in the C'.
When a fan asked if Bronny beat Lebron James one-on-one yet he replied, 'The last time we actually played I shattered the backboard on a dunk, so we couldn't finish the game'.
Lebron James wants to visit Australia, 'No plans, but definitely want to come visit'.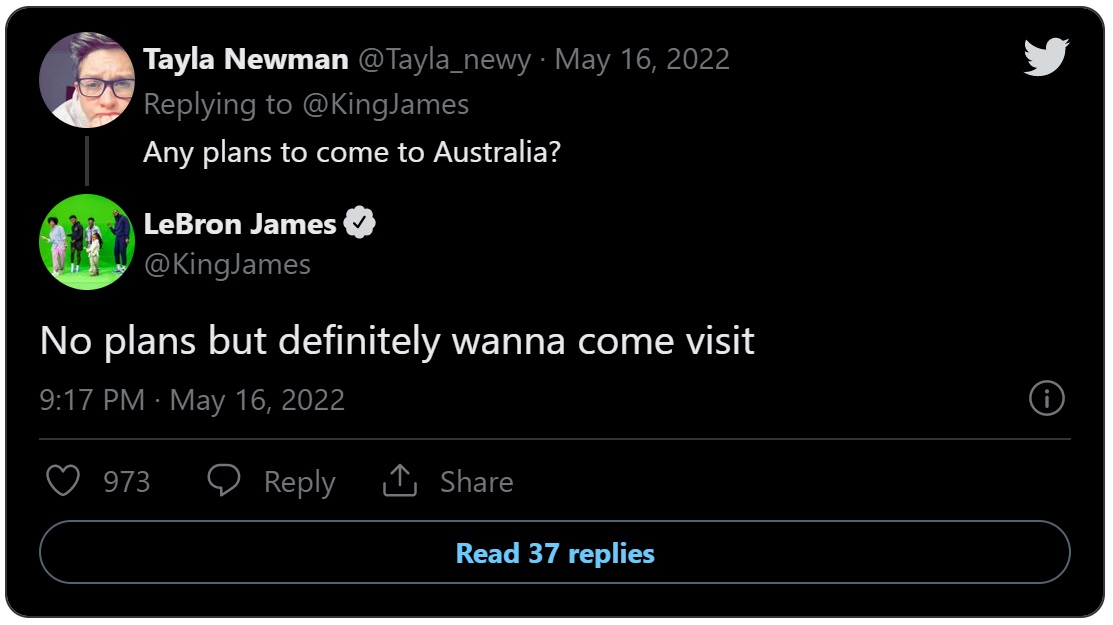 Lebron believes he surpassed Michael Jordan in 2016. When asked about the favorite moment of his career he wrote, 'surpassing Mid Jordan in 2016'. That was the year he became the only superstar leader in the NBA history to come back from down 3-1 in the NBA Finals, and he did it against a 73-9 team that had just eliminated a prime Kevin Durant. It's hard to argue with the logic behind Lebron being GOAT.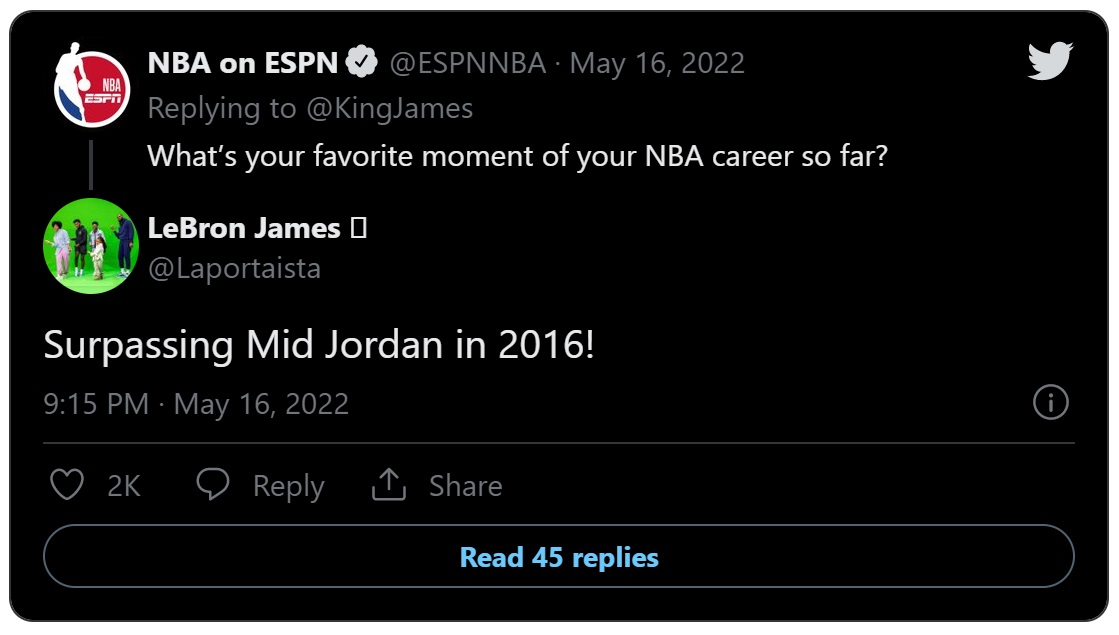 Lebron's favorite movies are Godfather and Gladiator.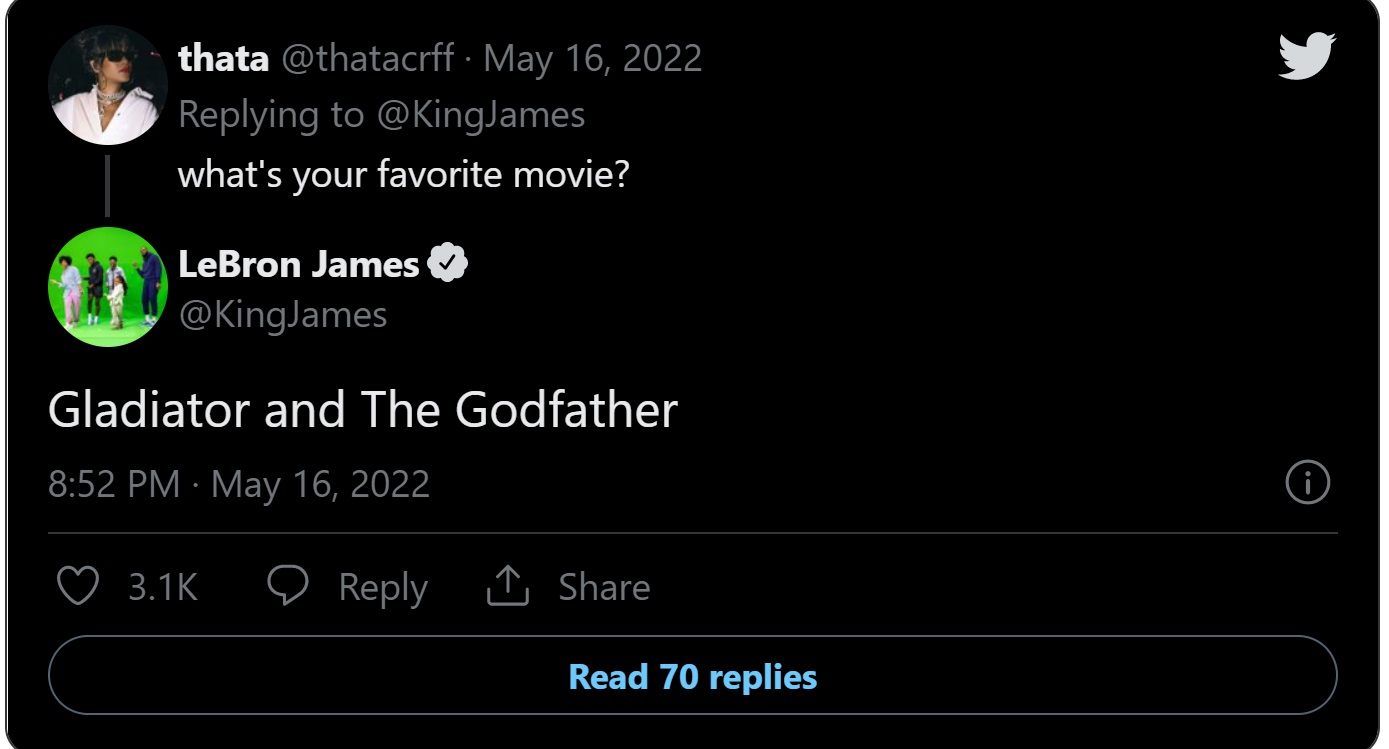 Lebron would choose Kevin Durant, Kobe Bryant, or Kyrie Irving if he had to play 2v2 against Michael Jordan and Scottie Pippen.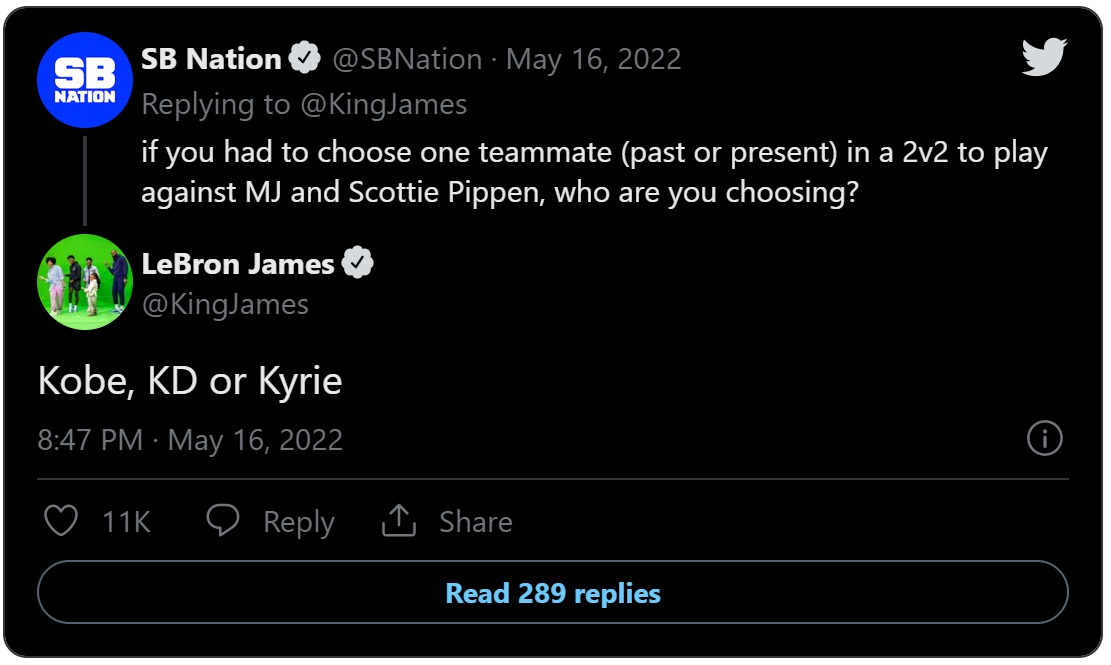 Lebron James' Q&A twitter thread definitely had a lot of gems, and the questions above are only a few of many he took the time to answer. Moments like these are what make him one of the most relatable players in the NBA. It's safe to say the answer that will cause the most sports controversy is Lebron saying he surpassed Michael Jordan in 2016. Skip Bayless is probably salivating right now practicing his anti-Lebron rants for Undisputed tomorrow.