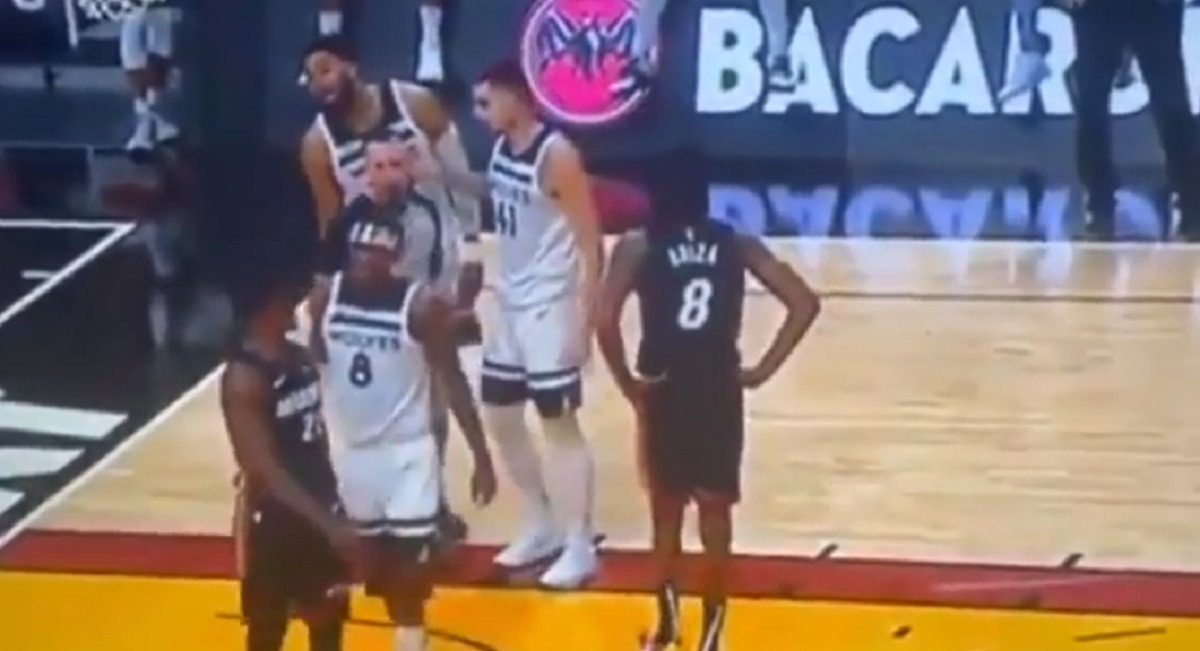 The beef between KAT and Jimmy Butler is still alive and well. During Heat vs Timberwolves Jimmy Butler cursed out Karl Anthony Towns while free throws were being taken. What was said might be some of the most disrespectful words heard this season. It's surprising a Karl Anthony Towns fight with Jimmy Butler didn't happen in the moment.
As he was walking by him Jimmy Butler said to Karl Anthony Towns, "You soft as baby s***, I already punked you once". It wasn't clear how he responded, but KAT had an embarrassed smile on his face. We all remember the story of how Jimmy Butler punked him and Andrew Wiggins out during a Timberwolves practice, so there was probably truth to what was said.
The look on Karl Anthony Towns' face after Jimmy Butler berated him says it all. He made him look soft again.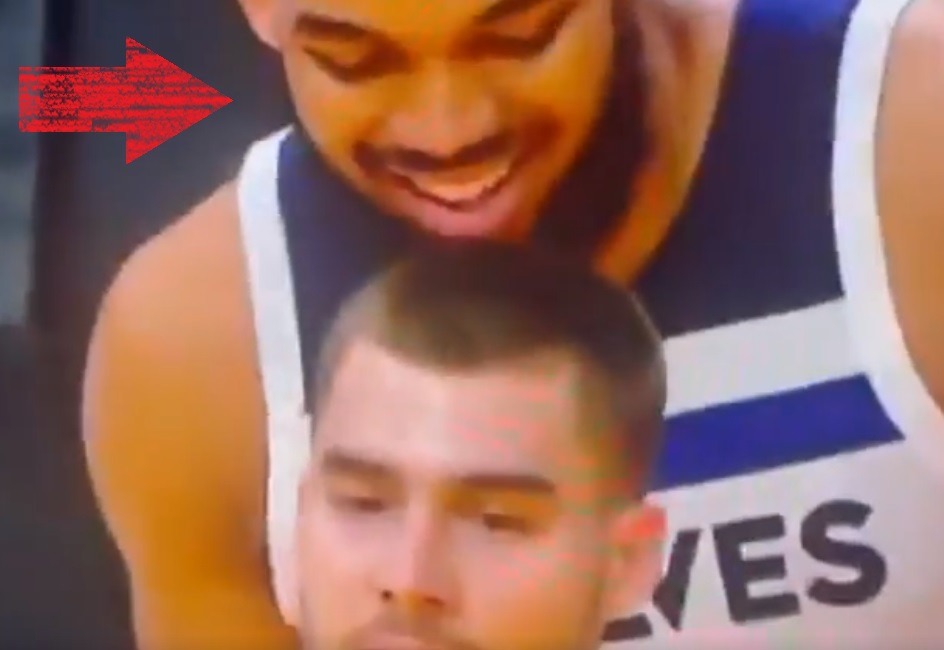 When Jimmy Butler was traded from the Timberwolves he adamantly claimed he went at KAT and Wiggins as a form of tough love, because he knew they could be better.
However after seeing this verbal altercation it's clear it probably was a personal vendetta.
Miami Heat won the game 121 -112.
Author: JordanThrilla Staff