It well know that Jim Jones is a heavy smoker, so naturally he takes pride in his cigars. This led to Jim Jones ranting about Backwoods Cigars for being low quality in a viral Instagram post and video.
According to his post he met with representatives of the Backwoods company who promised they would be improving the leaf used in their cigar products. Low and behold nothing has changed since then according to Jim Jones. He says an $8 pack of Backwoods Cigars only provides one decent joint since you would have to throw away most of the pack.
Press the unmute button at the bottom right of the video if you hear no sound.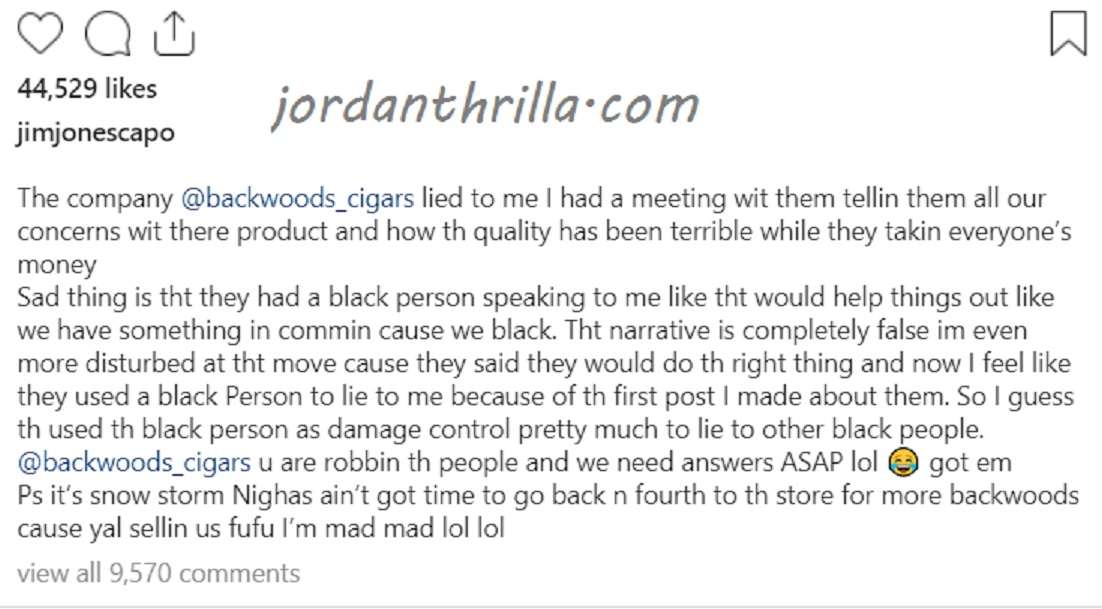 Will Backwoods Cigars be cancelled, because of Jim Jones? Only time will tell.
Author: JordanThrilla