When you're out with your significant other, or on a date with someone you just met they usually want your undivided attention. Many men and women have got in trouble throughout history when they were caught looking at another person. A situation like that is expounded when the person that steals their attention is an Adult Film star. That's the core of situation between a woman named Lya Mariella and her new husband.
How Adult Film Star Mia Khalifa Upset a Wife on Honeymoon with Her Husband
Lya Mariella was having a fancy night out in Paris after she and her husband had just got married. Things took an unexpected turn when her husband realized that Mia Khalifa was at the restaurant, and he got a bit too excited for his wife's liking. To make things worse she claims that he even texted his friends to let them know he just saw the former Adult Film star. Lya Mariella posted on her TikTok page @lyamariella to let the world know of the disdain she had for her husband's actions on their special honeymoon.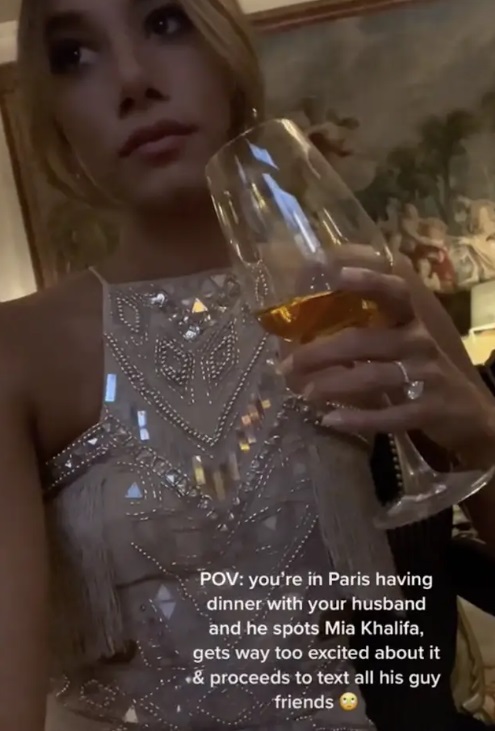 How the Husband Apologized to His Wife for Noticing Mia Khalifa on Their Honeymoon
In the society we live in one of the easiest ways to make someone happy is to buy them something. Lya Mariella's husband knew that's would he have to do to rectify the situation. To apologize for noticing Mia Khalifa on their honeymoon Lya Mariella's husband bought her an expensive Birkin bag. The ironic part is that Mia Khalifa commented on their situation saying, "Good, he owes you a Birkin".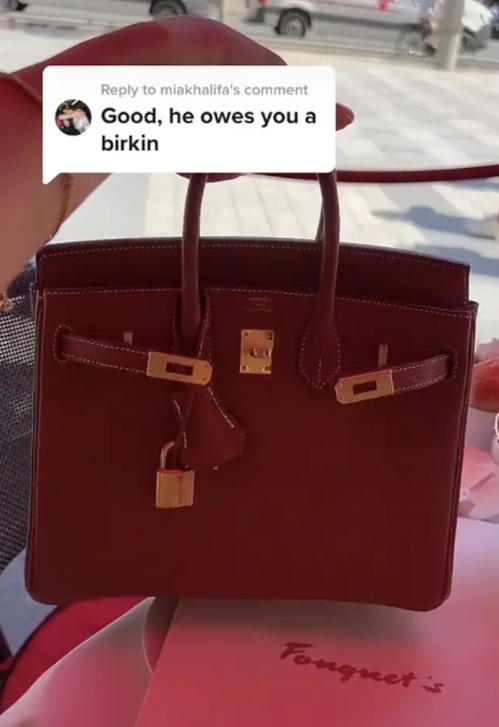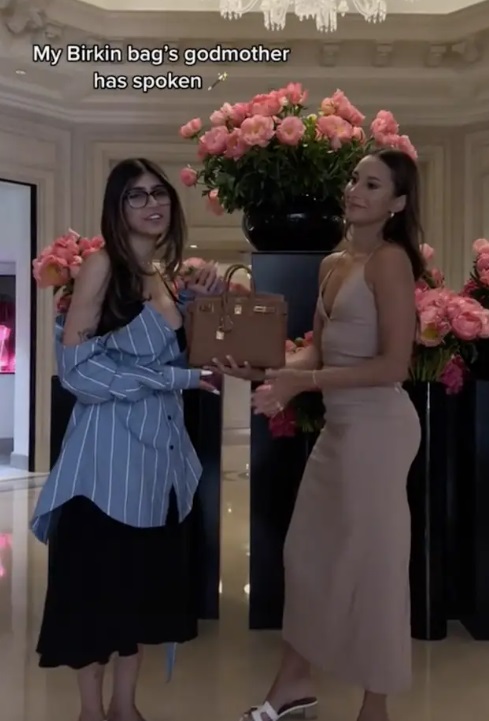 It seems like Mia Khalifa almost unintentionally ruined a marriage, but the day was saved by a Birkin bag. For the husband it was presumably a steep price to pay, because on the low end a Birkin bag can cost around $18K, and on the high end up to $80K.
Moral of the story is don't let another person capture your attention when you're on a honeymoon, especially if it's an adult film star. If you do get caught make sure you can afford a Birkin.