Do you love the viral word game Wordle? Well due to it's popularity developers are now making spinoffs, and one the most popular is a game called 'Heardle'. As you can tell the name is a combination of Wordle and the word 'heard'. Naturally since this one has something to do with hearing it also has to do with music.
What are the Rules of Heardle?
The rules for Heardle are quite simple. The first step is you have to listen to the intro of a song, then find the correct artist and title from a premade list. Every time you guess wrong you can hear more of the intro. Just like Wordle the goal is answer correctly in as few tries as possible. Sounds simple enough right?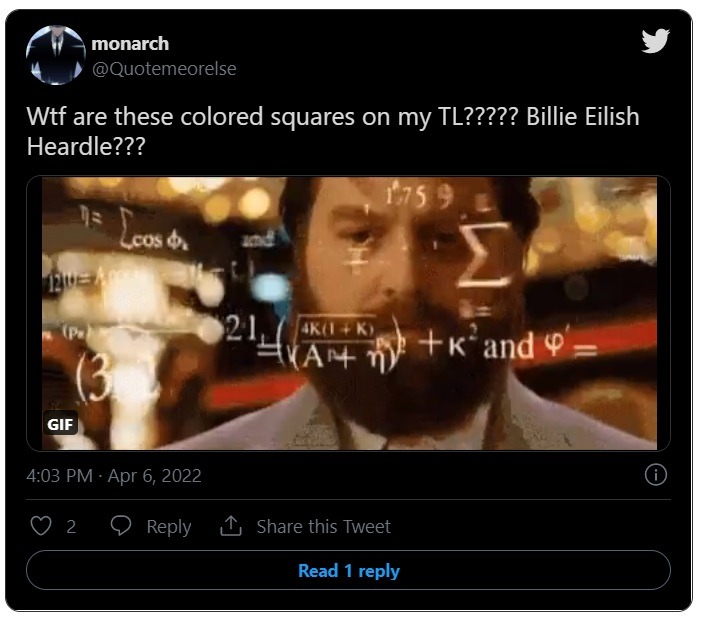 What is the Billie Eilish Heardle Game?
Billie Eilish is one of the most popular music artists in the world today, so naturally anything connected to her is going to be popular, especially when it involves a viral game. A genius developer took advantage of this by creating a website dedicated to a Billie Eilish Heardle game. When her fans learned about the website they flocked to it in droves, which caused the website server to crash.
If you trying to going to the Billie Eilish Heardle website now you get the message 'This project has received to many requests, please try again later', as you can see below. We won't post a link to the website, because we don't actually know how safe it is from a security standpoint.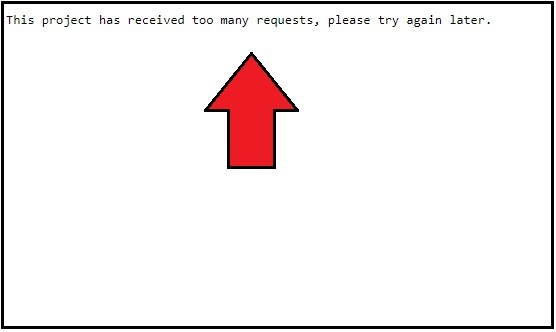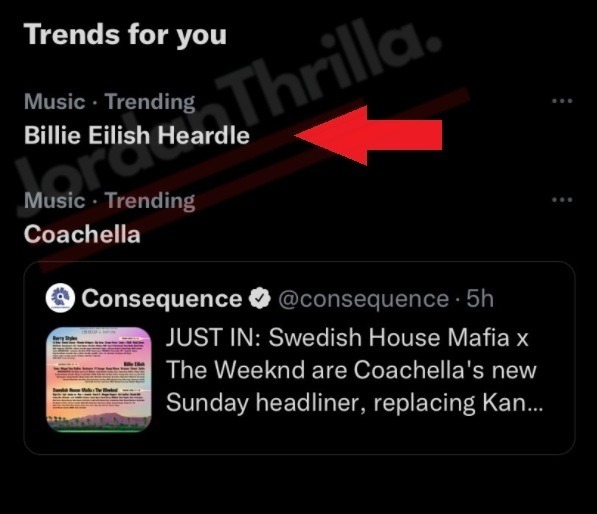 Why is Billie Eilish Heardle Trending on Twitter?
The Billie Eilish Heardle game shows your score in the form of 6 colorful squares with a speaker symbol. For example one green square, and 5 grey squares means you guessed on the first try. One dark square, one green square, and 4 blank squares means you guessed on the second try. If you have 6 dark squares it presumably means you never figured out the answer. People posting their Billie Eilish Heardle scores on Twitter is what made it a top trend. Take a look.