Over the past few years one of the mainstays at many of James Harden home games has been Lil Baby. The two have a special relationship that some people think is evidence that James Harden is gay on the low, but nevertheless they seem like best friends. Naturally it was no surprise to see Lil Baby sitting courtside when Sixers took on the Nets, but things didn't go as planned for his alleged beau.
Lil Baby Reaction to James Harden Getting OWNED by Kevin Durant and Kyrie Irving Goes Viral
It didn't take long to realize that it was going to be a bad night for James Harden only a few minutes into the game. The Nets came out scorching hot, and built a comfortable lead early on in the contest. James Harden put up his usual brick fest as he was getting bullied by Kyrie Irving.
One of the funniest moments of the game was when the camera caught a glimpse of Lil Baby's reaction to James Harden getting destroyed by Kevin Durant and Kyrie Irving.
Lil Baby had a look on his face that made it seem like he was thinking "is this really happening". He seemed to be very worried about Harden's mental wellbeing as KD and Kyrie kept getting bucket after bucket while talking a lot of trash. Throughout the game James Harden was very silent, not making eye contact with his two former teammates.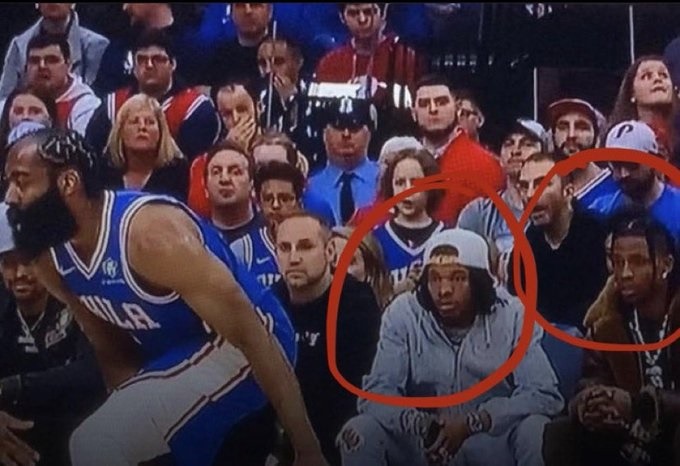 Some people feel being closer to Lil Baby is the reason James Harden forced his way to Philly.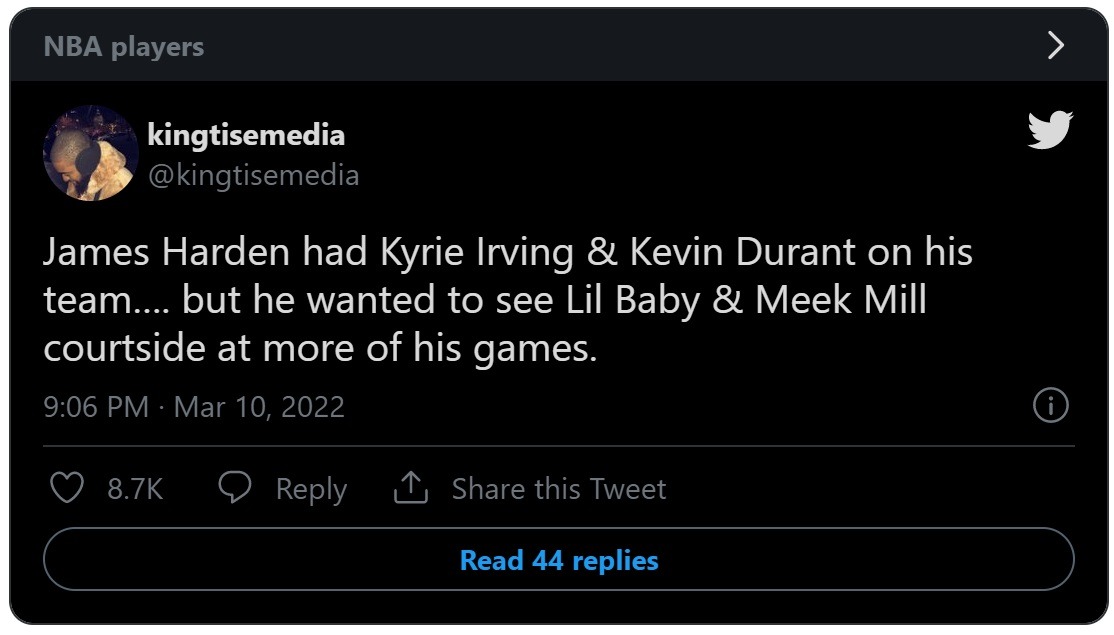 Lil Baby probably thought James Harden was going to go off especially considering he wouldn't even acknowledge Durant before or after the game.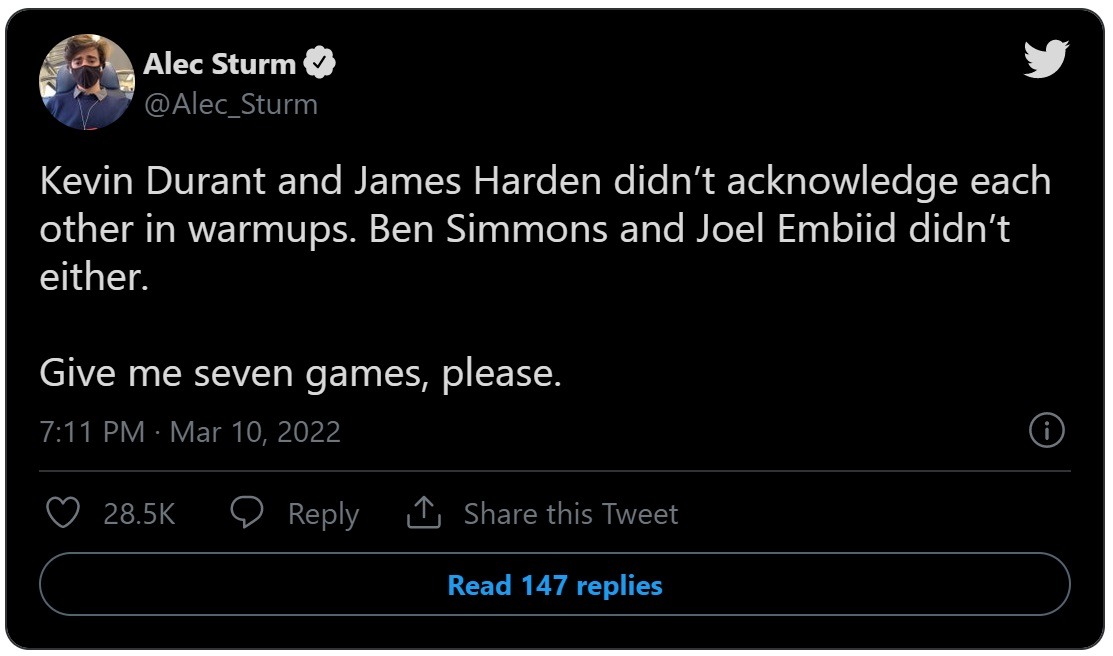 After the game James Harden partied with Lil Baby and Travis Scott possibly attempting to drown out the nightmare night he had.
All things considered Sixers fans shouldn't be too worried for a myriad of reasons. Firstly if these two teams met in the playoffs Kyrie Irving wouldn't be playing in at least 3 of their games. Sixers can definitely beat the Nets without Kyrie. Secondly, some people think Ben Simmons will make Nets better, but considering his flaws he's actually a liability in the playoffs especially in close games.
Ben Simmons on the court means Nets have one less shooter, a guy who can't shoot free throws, and someone who is an average to below average scorer. You could argue that Ben Simmons will make Nets easier to beat, considering they will much easier to defend.
All in all a series between these two teams will be must see TV. James Harden won't play that bad in front Lil Baby twice will he?