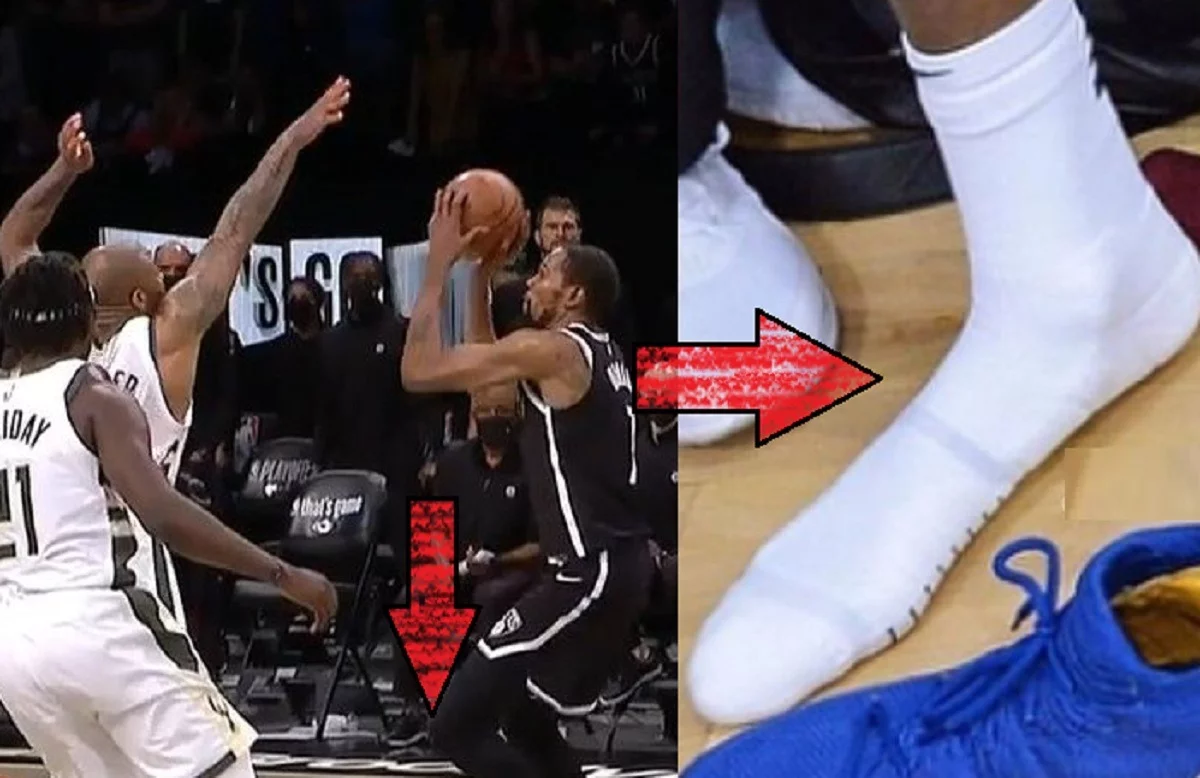 The biggest story of Brooklyn Nets Game 7 loss to the Bucks is Kevin Durant's feet size. A shot that would have been a game winning three became a game tying two, because Kevin Durant's long feet were a fraction of an inch over the three point line.
The game would go into an overtime period where KD was held scoreless, and shot an air ball with a chance to win again. When the Buzzer rang with Bucks leading by two it became officially arguable that Kevin Durant's long feet made him lost Game 7 vs Bucks effectively costing him a trip to the finals.
Take a look a Kevin Durant's feet crossing the three point line by less than inch.
Here were some social media reactions to Kevin Durant foot size costing him a Game 7 and possible championship.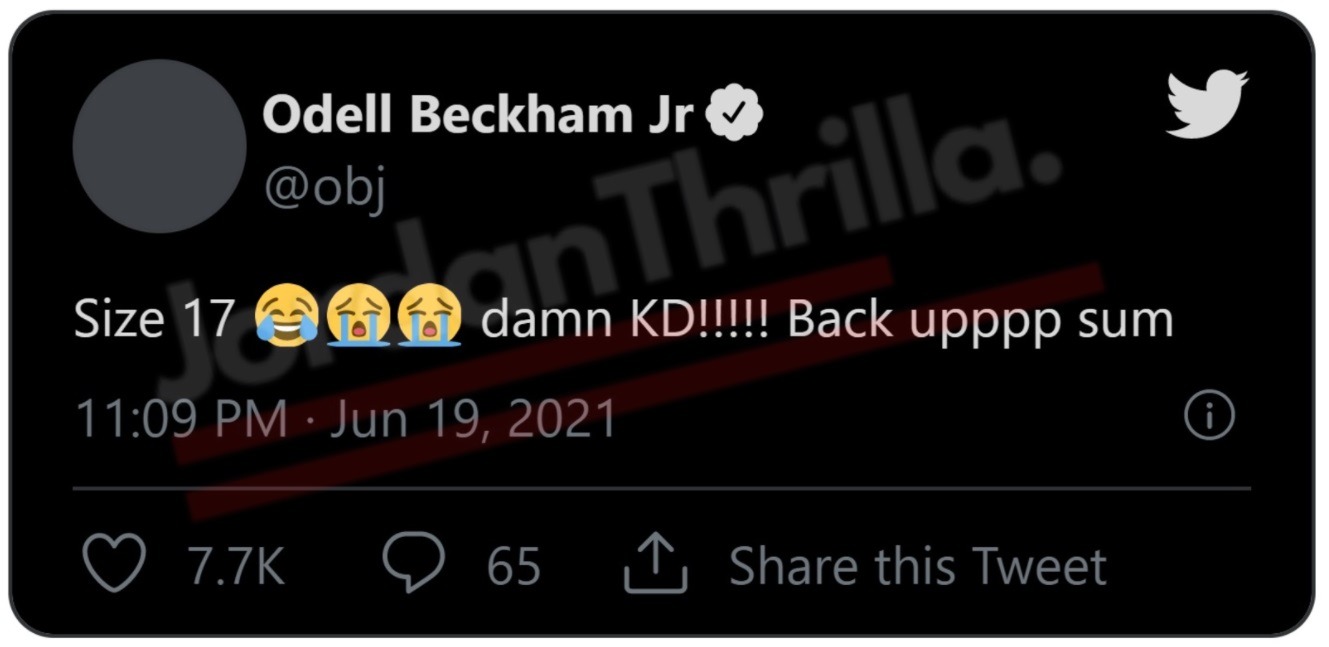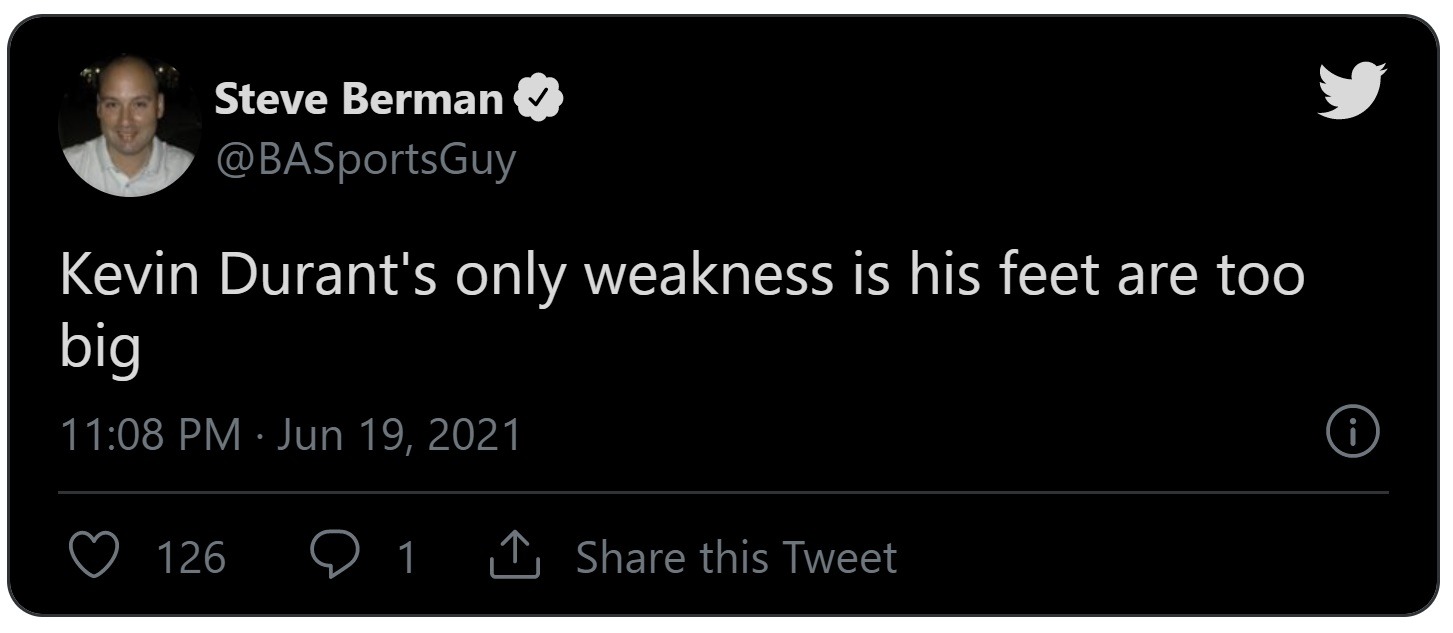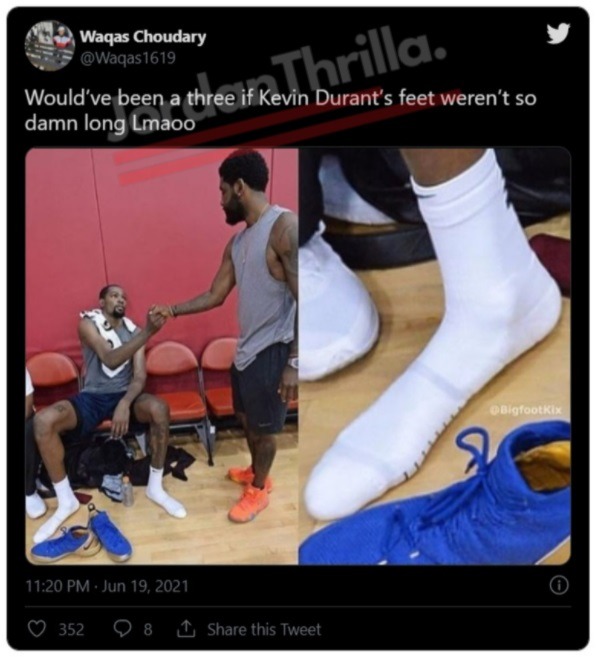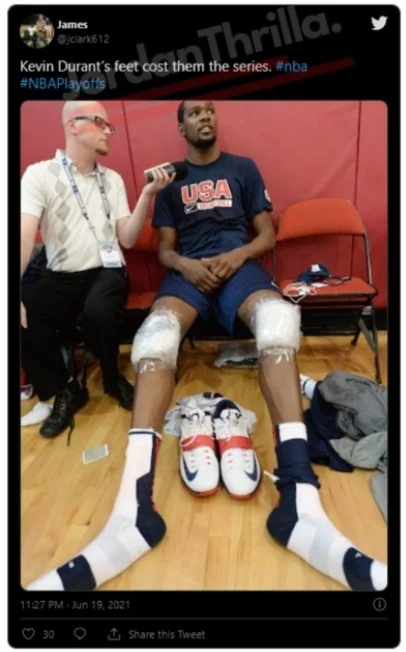 If Kevin Durant's foot was just a tiny bit smaller he'd be in the Western Conference Finals, and social media would praising him for making a legendary game winning shot. However, due to KD's long foot size the fact still remains that he has never led a team to a championship. This was the season that was supposed to change, but Kevin Durant's long feet betrayed him.
While other players on the Nets will be thinking about shots they missed down the stretch, Kevin Durant might be thinking about how long his feet are.
Author: JordanThrilla Staff