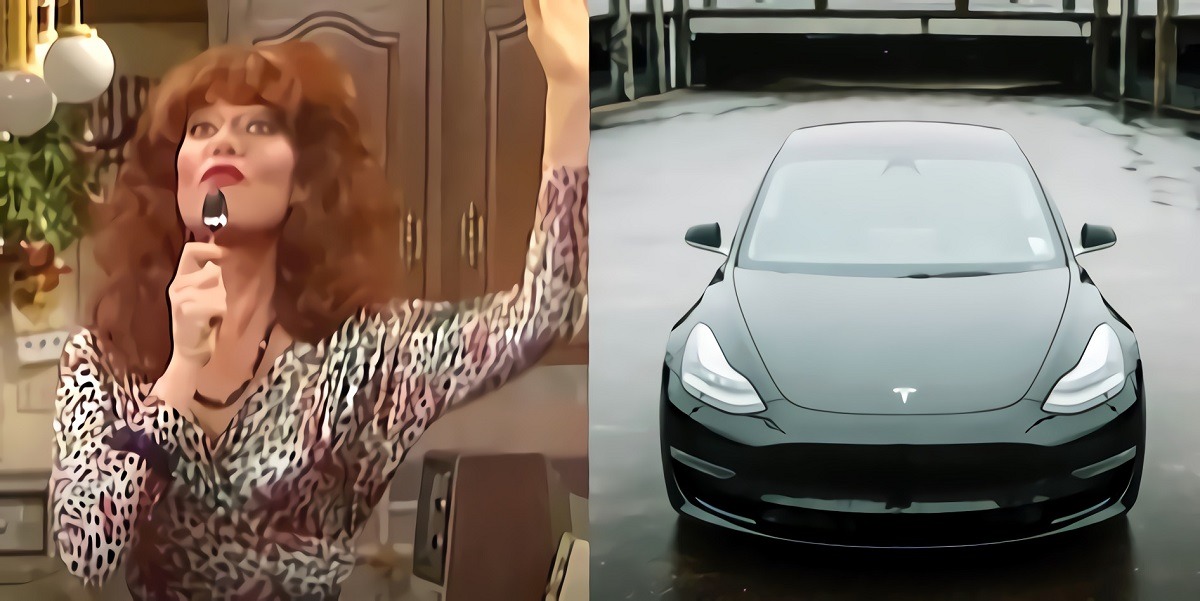 Anyone who is fan of the TV Series 'Married with Children' knows Katey Sagal. Today she was involved in an unfortunate car accident while walking on a street. According to reports someone driving a Tesla car hit Katey Sagal, and the details on how it happened show that she got very lucky.
How Did a Tesla Car Hit Katey Sagal?
According to police reports around 11 am this morning a someone driving a Tesla made a left turn accidently hitting Katey Sagal who was waiting at a crosswalk.
Police have confirmed the driver of the Tesla was not drunk or high, and have deemed it an accident. However, police are still reportedly investigating to make sure there were no other factors at play.
On the show "Married With Children" Katey Sagal played Peggy Bundy.
What Injuries Did Katey Sagal Suffer from Getting Hit by a Tesla Car?
Katey Sagal is in the hospital, but there are no details about the injuries she suffered. However, it has been confirmed that she is expected to make a full recovery.
Katey Sagal is 67 years old, so getting hit by a car at that age has to be super scary experience. Luckily she survived.
Now the world is waiting to see if Elon Musk will comment on the situation.
Author: JordanThrilla Staff