The ongoing feud between Tony the Closer, DJ Envy and Cesar Pina, also known as Flipping NJ, has taken a potentially violent turn. In a recent video that went viral on social media, Cesar Pina's brother can be seen threatening to kill Tony the Closer over his accusations of a real estate ponzi scheme scam involving DJ Envy and Cesar Pina. In addition he talked about the FBI's involvement in the investigation.
Tony the Closer, has been exposing DJ Envy and Cesar Pina for allegedly scamming black people out of millions of dollars in a real estate investment ponzi scheme scam. Tony the Closer claims that DJ Envy and Cesar Pina have been using their celebrity status and influence to lure unsuspecting investors into their fraudulent deals, promising high returns and mentorship, but delivering nothing but losses and lawsuits.
Tony the Closer has posted several videos and documents on his social media platforms, showing evidence from alleged victims who have shared their stories of being scammed by DJ Envy and Cesar Pina. He has also shown text messages and receipts that he says prove that DJ Envy and Cesar Pina have been lying about their credentials, experience, and results in the real estate industry. For reference take a look at some of his posts below.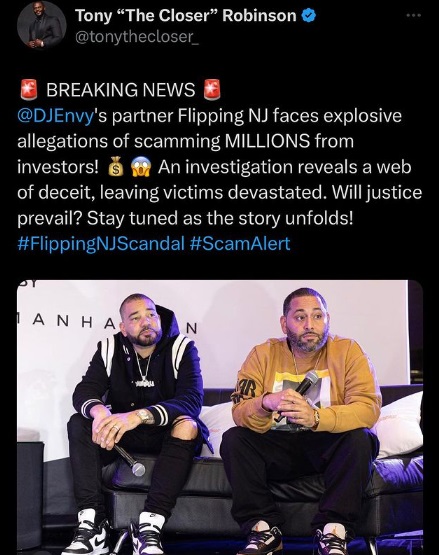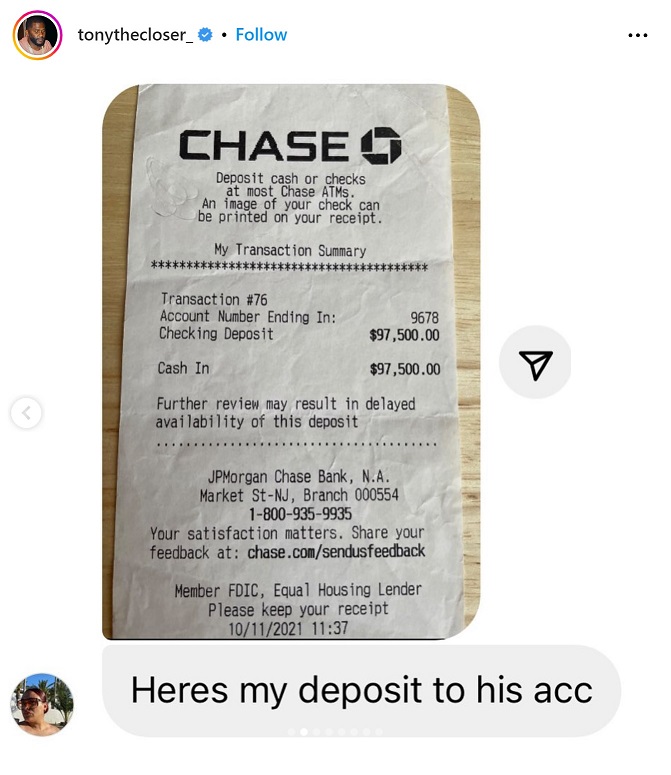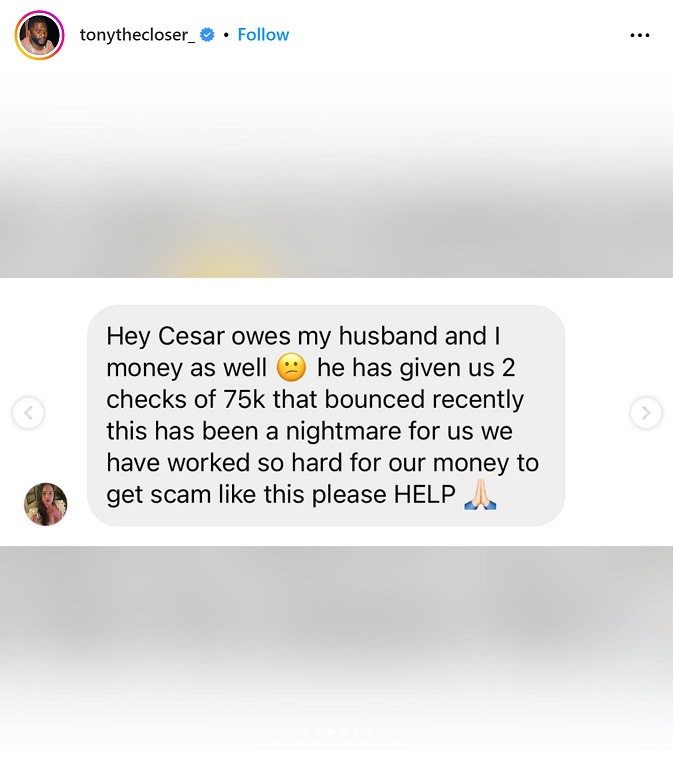 Cesar Pina's Brother Threatens to Shoot Tony the Closer and Taunts FEDS
DJ Envy and Cesar Pina have denied the allegations and have accused Tony the Closer of being a hater, a liar, and a clout chaser. They have also allegedly threatened to sue Tony the Closer for defamation and slander.
The situation escalated when Cesar Pina's brother posted a video on his Instagram account, where he addressed Tony the Closer and his allegations. In the video, Cesar Pina's brother said that Tony the Closer was reaching with his accusations, and had no valid proof. He even went as far as taunting the FEDS, by insinuating they would never find any evidence to convict him.