It's officially over for the bootleg Air Jordan sneakers. According to reports the US Patent and Trademark services have agreed to allow Nike to patent the design for Air Jordan 1 high, low, and Low SE. In laymen terms this means the Air Jordan 1 silhouette is now seen as a unique product of Nike by the US Government. In essence even if you make a bootleg sneaker that looks like Air Jordan 1's without the Michael Jordan or Nike logo it would still be considered illegal.
This means you will no longer see those BAPE, Warren Lotas, Hender Scheme, etc. versions of the Air Jordan 1's that only use it's silhouette to pay homage. They would now have to get direct permission from Nike or Michael Jordan, which probably won't happen considering they were in a legal battle against Warren Lotas before this trademark development. Of course this will also make selling fake replica versions of the shoe a much more serious crime.
Take a look at the legal paperwork for the Air Jordan 1 silhouette patent trademark.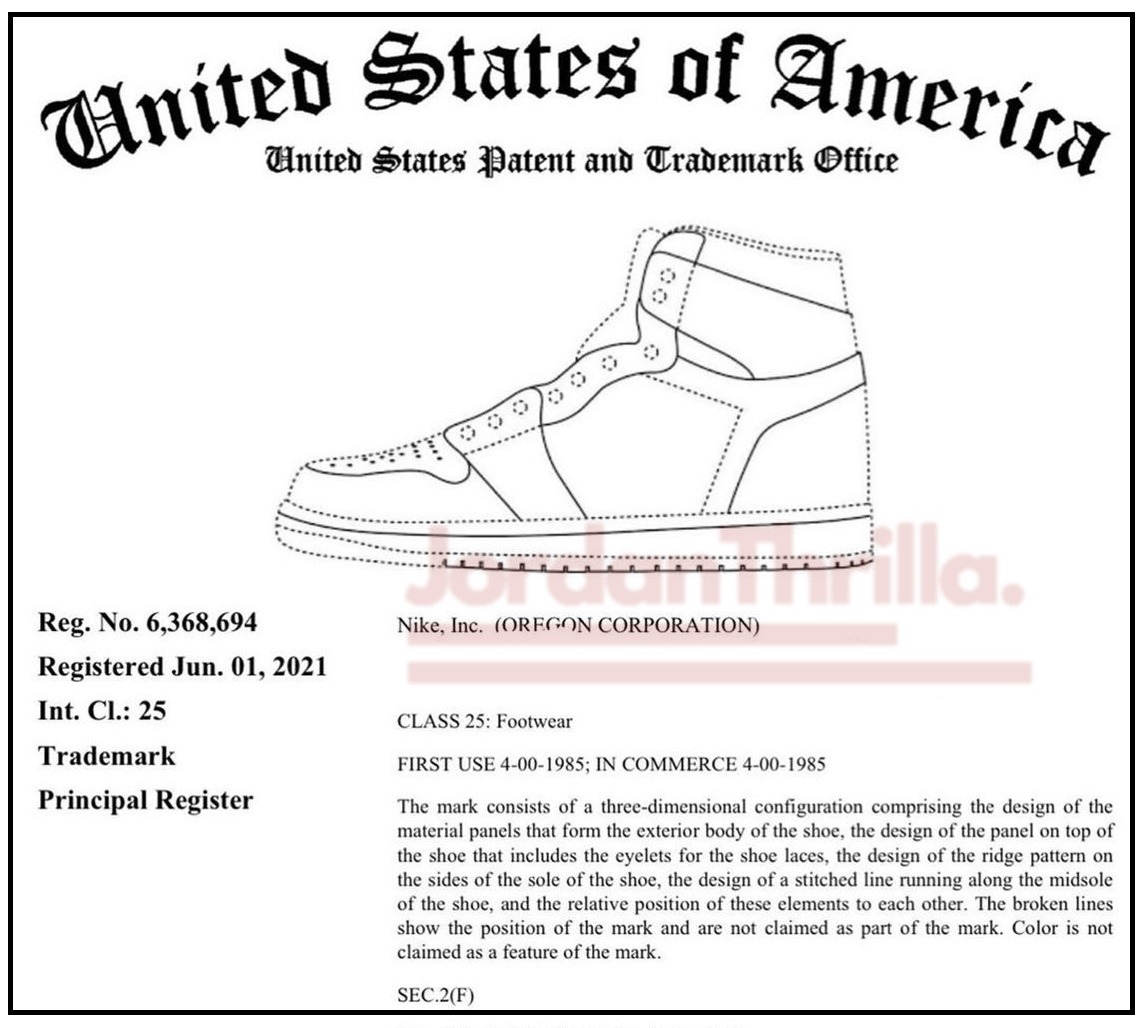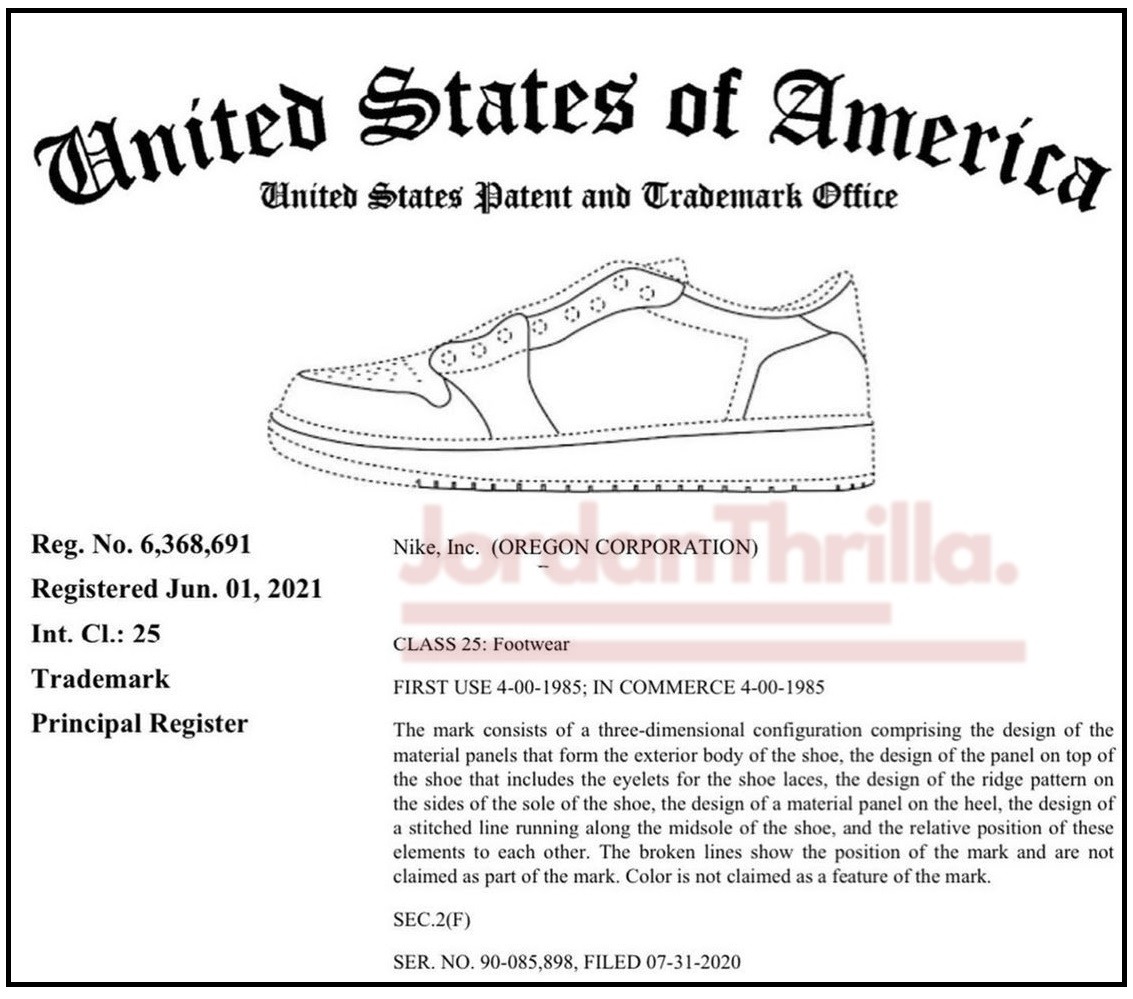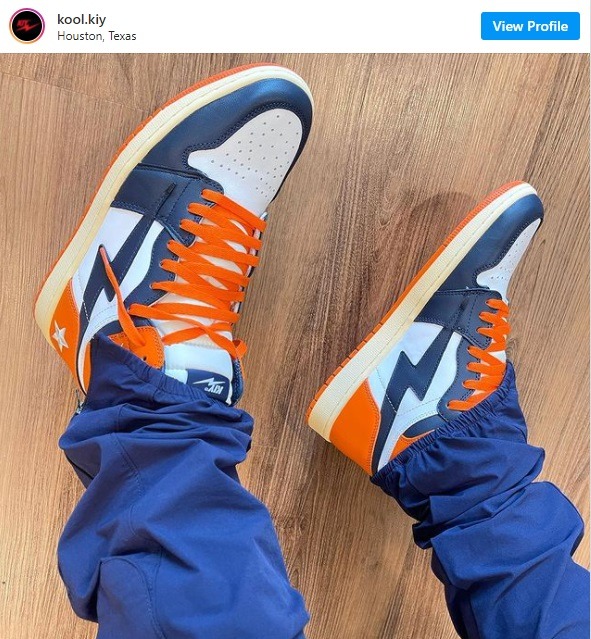 The photo above is a variation sneaker made by Kool Kiy brand, that clearly uses the Air Jordan 1 silhouette, but doesn't actually have the logo anywhere on it. That is a visual example of sneakers that would be illegal for brands to make under the new Air Jordan 1 trademark patent.
While this news has shocked many people, it's honestly surprising it took this long for Nike and MJ to file trademark paperwork for the silhouette.
Author: JordanThrilla Staff