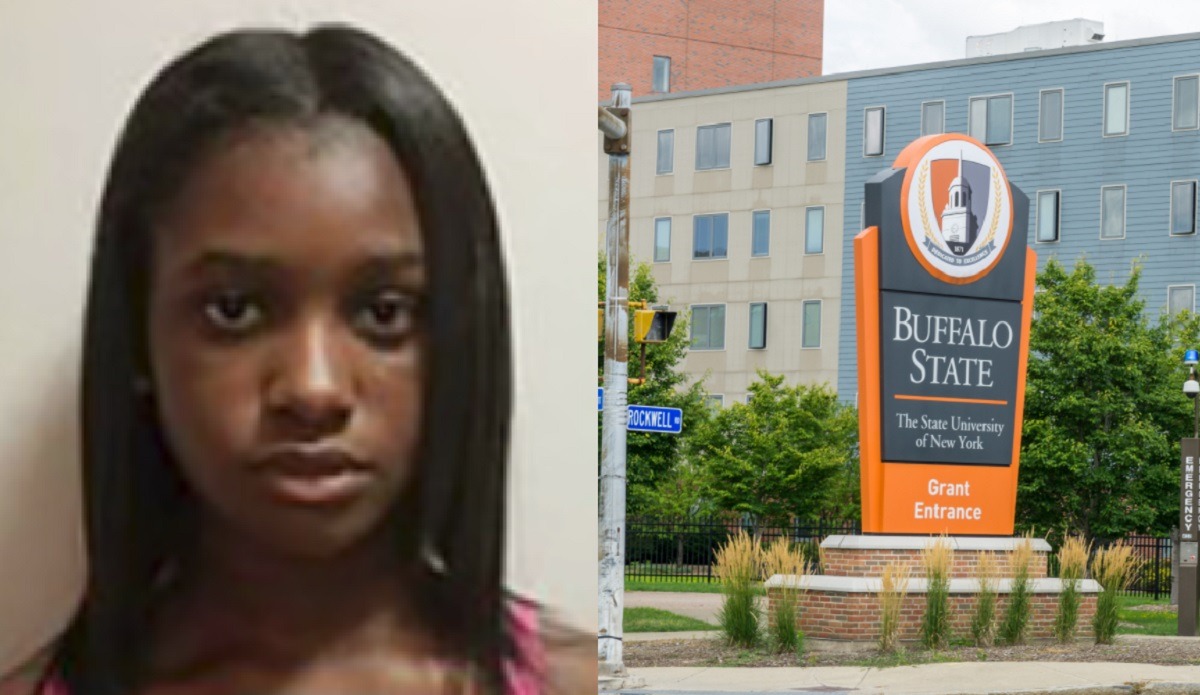 The search for a mssing Buffalo State University student 19-year-old Saniyya Dennis is still underway, and her father still has hope that she may be found alive. Saniyya Dennis went missing on April 24 after security cameras captured her leaving her dorm room at Bishop Hall around 10:30 at night. Her family strongly believes she was planning to take a NFTA bus to visit Niagara Falls. The GPS signal from her phone last showed she was near Goat Island. The big question now is if Saniyya Dennis was murdered, kidnapped, hiding, or did she fall into the water at Niagara Falls?
Saniyya Dennis Vital Stats
According to reports Sanniya Davis is 5'3″ and weighs 125 pounds. She was born on November 1, 2001. She was last seen with black hair and her eye color is brown. In her last photo before going missing she was wearing black pants, and a dark grey hoodie. Missing person signs have been put up all around Buffalo city offering $10,000 for any information that would help find her.
Here is a closer look at Saniyya Dennis' last photo taken on April 24.
Saniyya Dennis' family and police have spent countless hours searching Niagara Falls State Park in hopes of finding her or any clues that will reveal where she may be. Those searches haven't slowed down as they continue canvassing every inch of the area they are able to.
Buffalo State University Police Department is asking anyone with information to call (716) 878-6333 or email them at police@buffalostate.edu.
Let's all hope and pray that Saniyya Dennis will be found alive very soon.
Author: JordanThrilla Staff