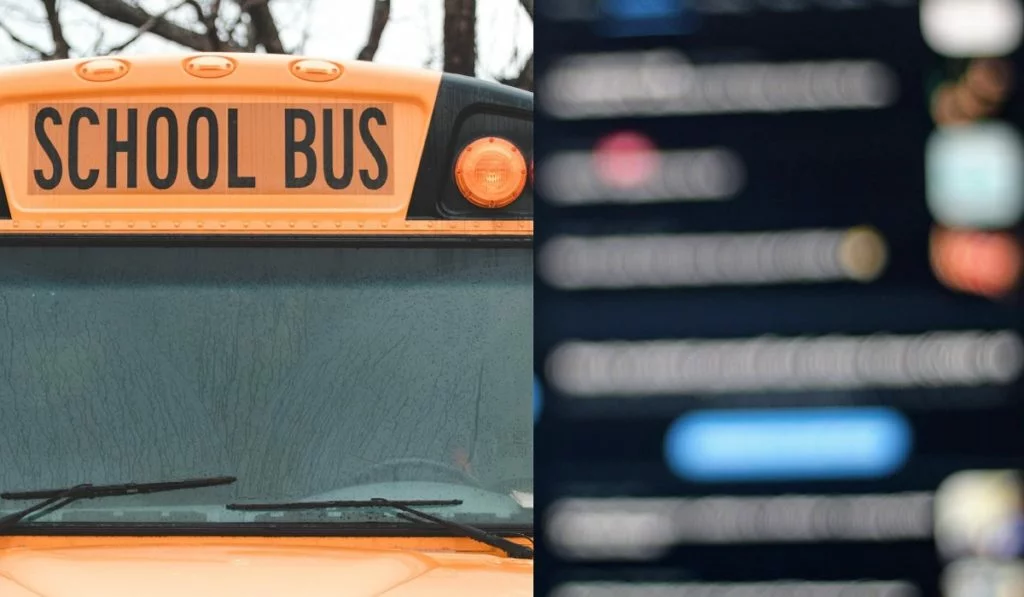 When 31 year old Sara Blake Cheek, a successful model who has graced the cover of Playboy magazine, began an OnlyFans account under the name SaraCheeky, she never expected the trouble that would come her way. Now she's in the midst of controversy similar to what Victoria Triece went through before filing a lawsuit recently.
How Did SaraCheeky aka Sara Blake Cheek's OnlyFans Leak at Her Son's School?
Rumors about her Cheek's OnlyFans career began to circulate at her seven year old son's school after some parents discovered it, and resulting in him being suspended. This began a chain of events leading to her homeschooling her son until she could find another public school to enroll him in.
In an interview with The Star, Sara Blake Cheek explained how she was highly critical of the school's principal for not being able to assess the situation without bias. She believes that there is a double-standard in society where celebrities can film adult scenes for a movie and be praised for it, but her son was suspended from school due to her OnlyFans career, which in theory is not much different.
Sara Blake Cheek is married to a man named Matt and they have four children, Chandler, Camden, Corey, and Carson. One of her sons is a budding Hockey star in the making. In the wake of her OnlyFans leak, Sara Blake Cheek started a PR and Management company called Omega that helps other OnlyFans models succeed. She has also been an avid supporter of Victoria Triece, another young mother whose OnlyFans leak led to a similar situation.
In a public statement regarding Victoria Triece's OnlyFans leak, Cheek said, "I am seeing Victoria fight this and bring more attention to the issue of cancelling a mother for providing for her family simply because someone is insecure or wants to label it as bad or negative". The tweet below shows how hurt Triece was when people at her son's school leaked information about her OnlyFans content, which led to her not being able to participate in school activities.
In the emotional tweet from October 2021 she wrote, "The way someone took paid content from my onlyfans and sent it into my children's school is so cruel. You don't have to like what i do or agree with it but to do something this extreme is just downright wrong".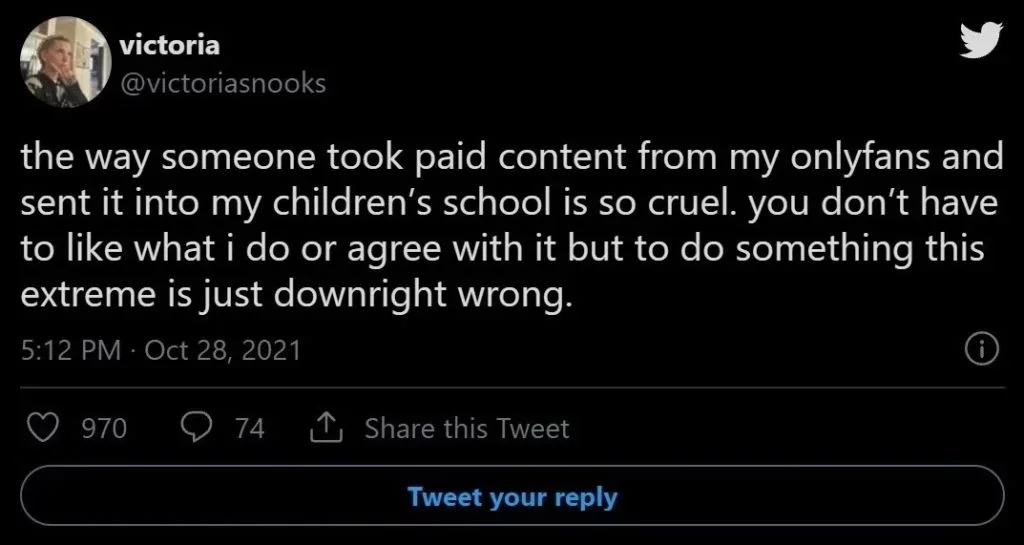 Sara Blake Cheek regularly posts spicy content on Twitter for her fans, but her OnlyFans content is allegedly much more adult oriented.
The story of Sara Blake Cheek's OnlyFans leak, and how it impacted her 7 year old son may highlight the double standard that persists in society and the need for more understanding. It also highlights the importance of being an advocate for oneself and standing up for justice, even when it can be difficult.
Moms who work in the adult entertainment industry are being shamed and discriminated against on a daily basis. Cheek hopes to bring awareness to the issue, and bring about change in the way these mothers are treated.