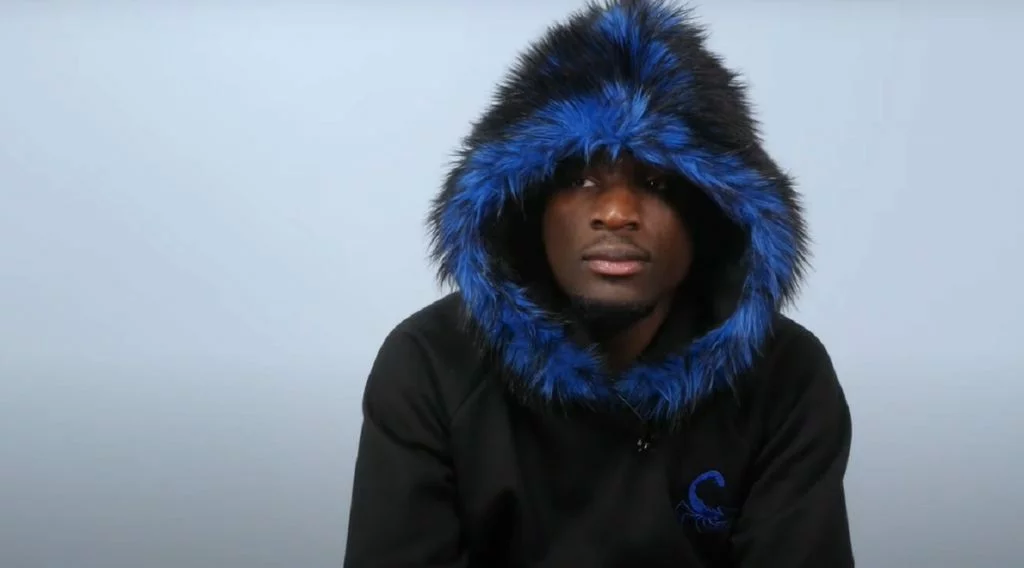 Ralo, the Atlanta rapper who was arrested in 2018 on federal drug and firearm charges, has recently revealed that he will be released from prison this year. In an Instagram post, Ralo talked about how everyone involved in his case had to do a five-year minimum sentence, yet he was given an eight-year sentence, which is nearly double.
Is Ralo Getting Released from Jail in 2023?
He revealed that he did not receive any snitching sentence reduction such as 5k1, rule 35, or dropped charges. He took shots at the people that sentenced him saying "evil people hate to see the good hearts prosper". At the end of his post he revealed he would be released this year in 2023 saying "I got arrested with smile, I'm doing my time with a smile, and I will be released this year with a smile".
Ralo pleaded guilty to multiple felony charges in March 2022, after initially rejecting a five-year plea deal in 2019. He was accused of being the leader of a street gang called "Famerica", which allegedly smuggled almost $2 million worth of marijuana.
He was sentenced to eight years and one month in federal prison, and will also serve five years of supervised parole following his release. However, after being credited with time served and good time, he could return home as early as October 2023.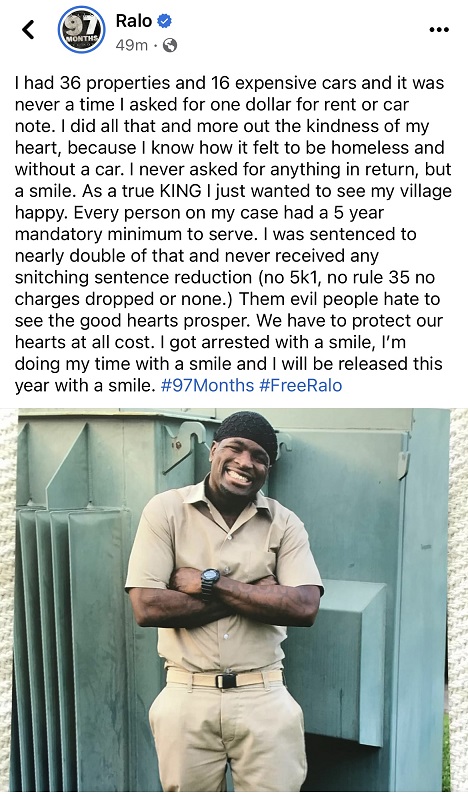 Ralo has been active in music while incarcerated, releasing studio albums such as 'Free Ralo', which features guest appearances from many top artists. His fans and supporters have been campaigning for his freedom with the hashtag #FreeRalo ever since he was arrested. It seems like it might become a reality in 2023.