The 2022 NBA Free Agency saga took an abrupt turn when it was announced that Kevin Durant was requesting a trade from the Nets. The revelation was one of the most shocking moments in NBA offseason history, because he had just signed a long term contract, and his 'best friend' Kyrie Irving had also just opted in for another year. As rumors of his intended destinations began to spread the Phoenix Suns emerged as his main target. Now there is more evidence that he is determined to be in Phoenix.
Real Estate Agent Claims Kevin Durant was House Shopping in Paradise Valley Arizona
A post on Facebook went viral on social media that came from the Arizona Real Estate Agent Forum. According to the post Kevin Durant was house shopping in Paradise Valley Arizona, which is an area near Phoenix. For those that don't known Paradise Valley is one of the wealthiest towns in America, and is a major living destination for the extremely rich like KD. Its magnificent awe-inspiring scenery is almost unmatched.
In the Facebook post the Real Estate Agent wrote, "Apparently Kevin Durant is in PV house shopping today. I know one of you know something".
When an NBA player starts house shopping in another city there is reason to believe that a trade is close to being completed. Also KD was in Portland for another event recently, so he was close to the Arizona area. What's crazy is there was another incident recently that also supports the KD Paradise Valley house shopping conspiracy theory, but first take a look at the viral Facebook post.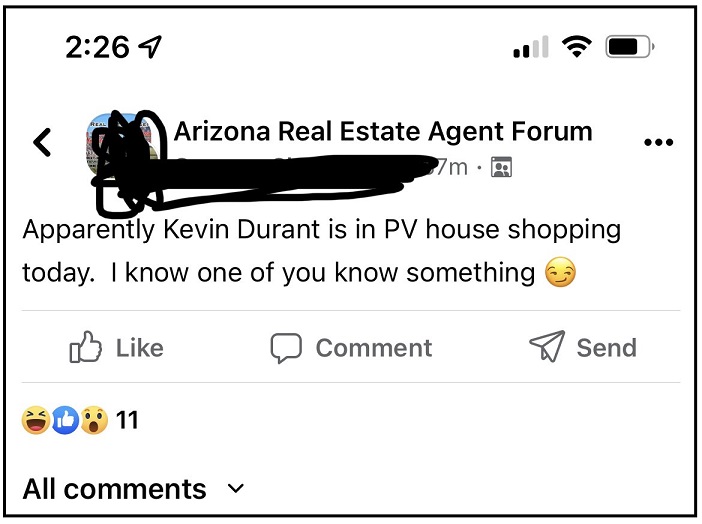 Now take a look at some photos of how beautiful Paradise Valley is. It really lives up to its name.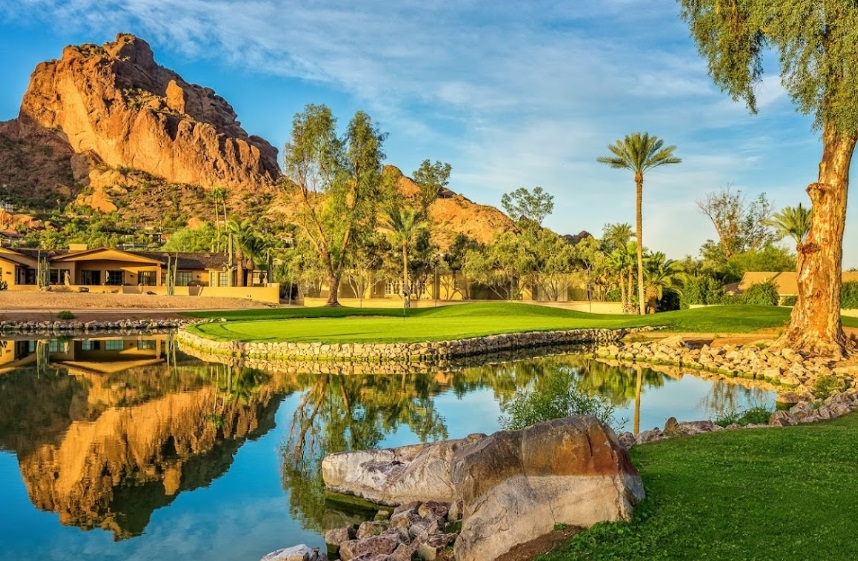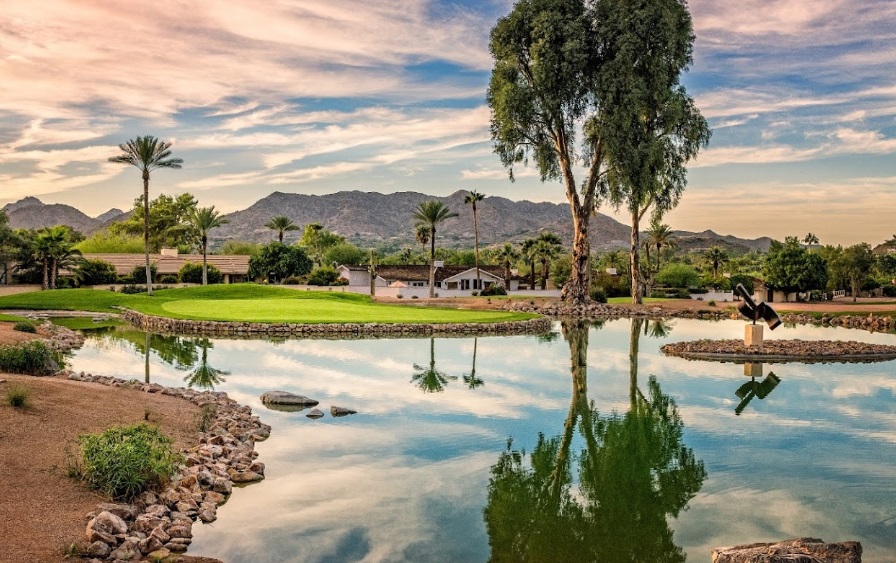 Kevin Durant Liked a Tweet about Living in Paradise Valley Area of Phoenix Arizona
If the Real Estate agent's post wasn't enough to tantalize your basketball taste buds, Kevin Durant was caught liking a post from Lebron James best friend CuffstheLegend, which also mentioned that same area. In the post he wrote, "I've been looking for a nice crib in the Paradise Valley area of Phoenix too bro".
KD liked the tweet, but then quickly disliked it. However, as per usual social media keeps all receipts. It's really looking like the Kevin Durant to Phoenix deal is closer to being completed than the general public knows.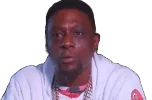 No matter what the Suns give up to get Kevin Durant as long as they can keep Chris Paul on the roster and pair him with him it's safe to say they would be favorites to win the West, unless Kyrie Irving joins the Lakers.
Contrary to popular belief real basketball fans know CP3 is actually the best player on the Suns, and was the main reason they became a title contender. Similar to how he was clearly the best player on the Rockets during his stint with James harden.
When he doesn't play well Suns become an average team as we saw in the playoffs this year. His basketball IQ, leadership, and insanely accurate midrange shooting paired with Durant's scoring ability would be absolutely lethal. If they can keep Devin Booker too that would just be unfair.