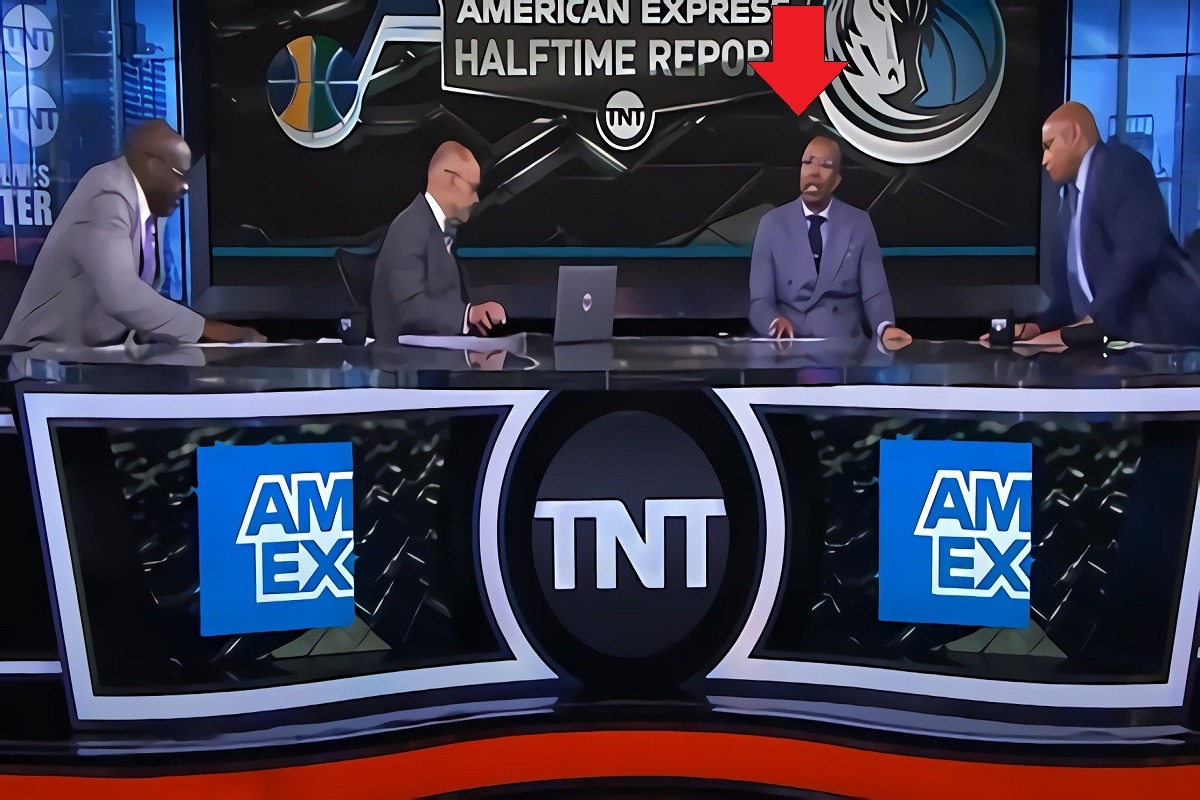 There's no doubt that Inside the NBA is the greatest sports talk show ever made. It's one of the few shows where it feels like you're listening to 3 NBA legends just hanging out and chopping it up. One of the things that makes Inside the NBA a classic is the Kenny Smith Race to Board segment. In their latest episode there was new twist to things.
Kenny Smith Pump Fakes Inside NBA Crew with Fake 'Kenny Race to the Board' Move
During the 'Kenny Race to the Board' segment his cohosts will always make an attempt to predict when he's about to get up, then outrun him. The board in this case is a videoboard that covers a large wall on the Inside the NBA set. Knowing that Shaq, Ernie, and Charles Barkley usually jump up right at the moment he slightly turns his chair to get up, he devised a plan to troll them.
As you'll see in the footage below Kenny Smith pretended he was getting ready to run to the board, but never got out his seat. Charles Barkley, Shaq, and Ernie Johnson all jumped out their seats, but then realized they had just been fooled when Kenny Smith was still sitting in his chair with a sly smile on his face.
This compilation of 'Kenny Race to the Board' segments gives a good idea of how it usually goes.

Kenny Smith is like the smart guy member of the Inside the NBA crew, so it's not surprising he is able to trick Shaq and Chuck so easily.
Moments like that are why Inside the NBA is a show you don't want to miss.