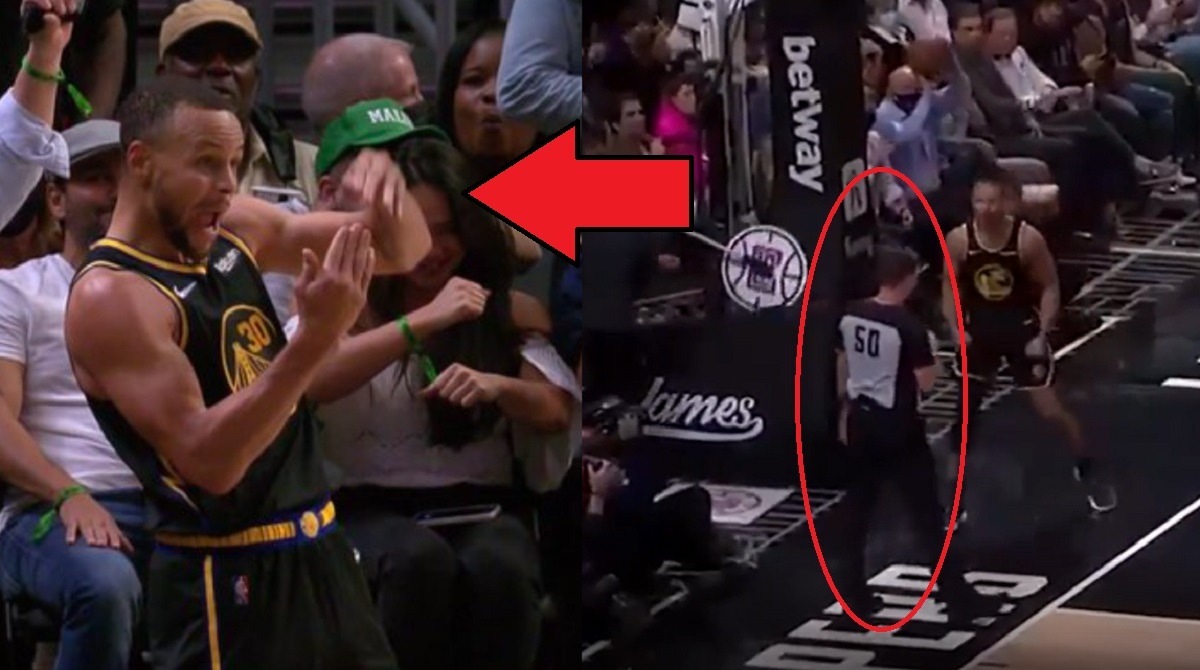 Have you ever seen an NBA referee get T'd up? If you watched the Warriors vs Clippers game tonight, then you caught a glimpse of history being made. It was another one of those don't get Stephen Curry mad moments. However, some people think his actions might cost him some dough.
Stephen Curry Gives Referee a Technical Foul for Giving Him a Technical Foul
This situation began with 9 minutes left in the 4th quarter with Warriors holding a 9 point lead. Stephen Curry was given a technical foul for complaining about a hard foul by Terrence Mann that wasn't called. The referee's blunder would become the worst thing to happen for the Clippers and the ref.
About 4 minutes later with a litte under 5 minutes remaining in the 4th, Stephen Curry hits a three over three defenders in the corner. The shot was so tough that Clippers fans were cheering for Steph Curry. Instead of celebrating, Stephen Curry gave the referee a technical foul gesture while saying,
"That's a technical".
Here's how it started.
Here's how it ended.
Will Stephen Curry Get Fined For Giving the Referee at Technical Foul?
It's well known the NBA does not tolerate disrespect towards their referees, especially when it seems like a player is trying to show them up. A few days ago Lebron James got fined for making the "big balls" Sam Cassell gesture during that legendary Lakers vs Pacers game.
Could Stephen Currying giving referees a tech be deemed an inappropriate gesture as well? If that is the case we could hear about NBA fining Stephen Curry for taunting the referee in that manner. Hopefully they don't, because that was just competitive emotions flowing through in that moment.
When the referee called the technical foul on Stephen Curry the score was 79 – 70. About 4 minutes later when Steph Curry T'd up the referee for revenge the score was 98 – 77. Warriors increased their lead by 12 points shortly after the refs made that call. Life comes at you fast on the basketball court when you're facing this years Warriors.
Stephen Curry finished the night with 33 points, 6 steals, while hitting 7 threes. MVP season?
Authors: JordanThrilla Staff