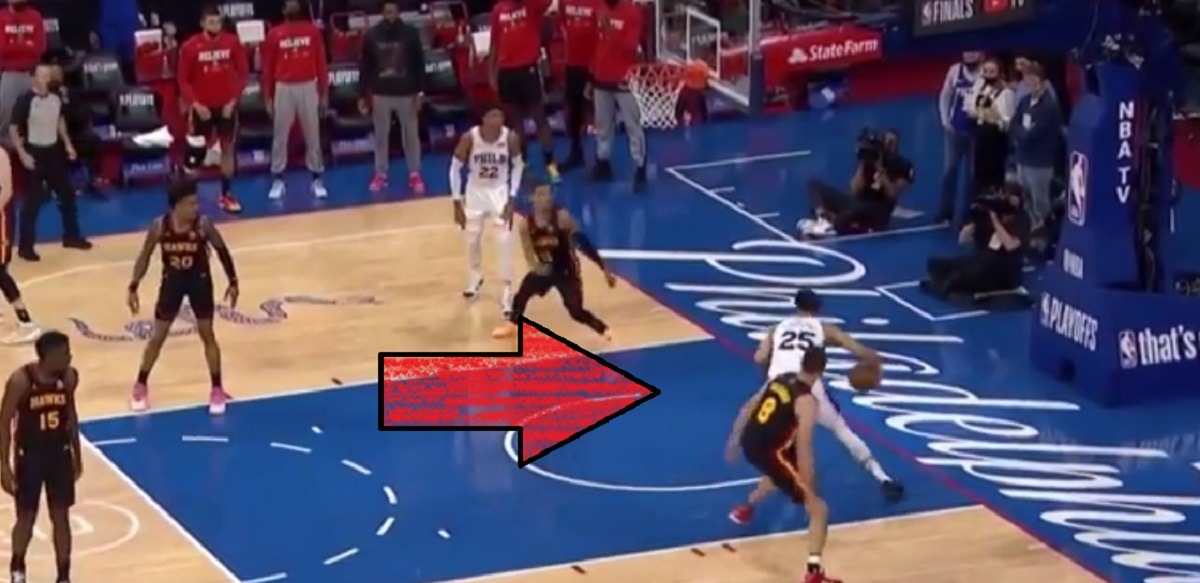 Ben Simmons is the centerpiece of blame on social media as another team exploited his liabilities in the playoffs. Throughout the Hawks vs Sixers series people begged Ben Simmons to be more aggressive offensively. Those words would fall on covered ears Ben Simmons only scored 5 points in Game 7, while logging over 35 minutes. The most talked about moment of his low impact game was when Ben Simmons passed up a wide open layup when the score was 88 to 86 with less than 4 minutes to go.
There are a few reasons that come to mind as to why Ben Simmons didn't take the wide open layup. The most likely reason was Ben Simmons was afraid of getting fouled due to his horrible free throw shooting. Another reason could his habit of doing fluff passes to get fluff assists. Fluff passes are unnecessary passes players uses to pad their stats, Simmons is the king of that. Lastly there's a chance that he didn't realize how open he was.
In the footage you'll notice Joel Embiid calling out Ben Simmons for passing on the wide open layup.

The craziest part about Ben Simmons being a major reason Sixers lost in the second round is the allegation they turned down a Harden trade to keep him. Although Harden isn't exactly a championship puzzle piece, he's definitely a better fit for the Sixers than Simmons.
All in all it's another year where Sixers and Doc Rivers underachieved, but at least they can say it was an improvement from how last season ended when they were eliminated in the first round.
Author: JordanThrilla Staff