Antonio Brown is in the midst of relationship controversy after he was possibly caught messing around with another woman despite being engaged to his baby mama Chelsie Kyriss. Based on two photos there's a possibility that Antonio Brown is cheating with IG Model Cydney Moreau.
It all started when Antonio Brown posted a beach day picture on Instagram with bright red umbrella shading him from the sun. People noticed that Cydney Moreau posted picture on IG account that had that same red umbrella, around the same time AB put his picture on IG. If you put two and two together it was easy to see they were probably at the beach together.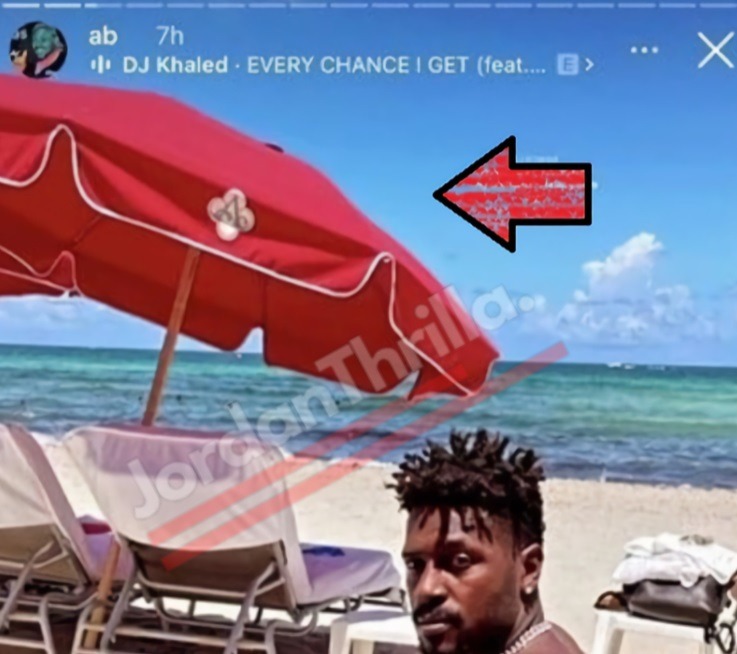 Cydney Moreau posted this on her IG stories just an hour earlier. Notice the same white accents on the red umbrella, and the same bright blue sky. Coincidence or not?
Is Chelsie Kyriss breaking up with Antonio Brown?
Not too long after the photos above went viral it appears Chelsie Kyriss reacted to Antonio Brown cheating with Cydney Moreau by posting a cryptic message on IG that insinuates she is breaking off the engagement to him. In response to fan thanking her for holding AB down through all the drama in his past she said, "I did my best". It seems like she was talking in past tense as if she done holding him down.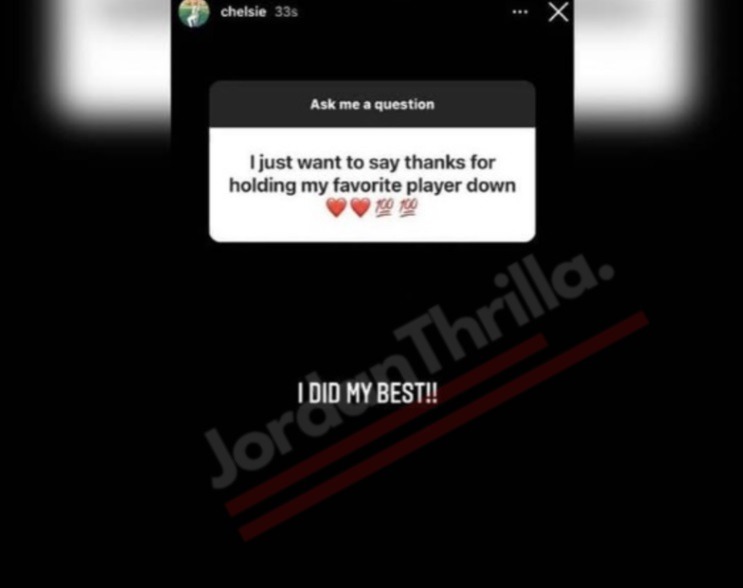 Whatever the truth is behind this situation hopefully it doesn't cause AB to spiral out of control mentally again. If Antonio Brown is cheating on Chelsie Kyriss hopefully she can stay strong through the emotional pain. What makes this crazy that AB proposed to her just back in March.
Author: JordanThrilla Staff