The 2022 NBA free agency is underway, and it started off with major bang of Kevin Durant requesting a trade from the Brooklyn Nets. Since then the rumors have been on fire about KD joining either the Suns, Sixers, or Heat. However, now a new team has emerged from the ashes after a strange tweet from an NBA superstar.
Is Ja Morant Tampering with Kevin Durant? Ja Morant Tweet Sparks KD to Memphis Grizzlies Trade Conspiracy Theory
You know how Kevin Durant calls himself the 'Easy Money Sniper'? It's one of the most legendary nicknames in NBA history, because that's exactly what he is on the court. He makes any shot look easy from any distance. Just a few moments ago Ja Morant tweeted 'Easy Money', be he didn't include the sniper part.
Although it's not confirmed people think Ja Morant is letting the world know that deal that would send Kevin Durant to Memphis Grizzlies is being worked on behind the scenes. Naturally people are accusing Ja Morant of tampering with KD.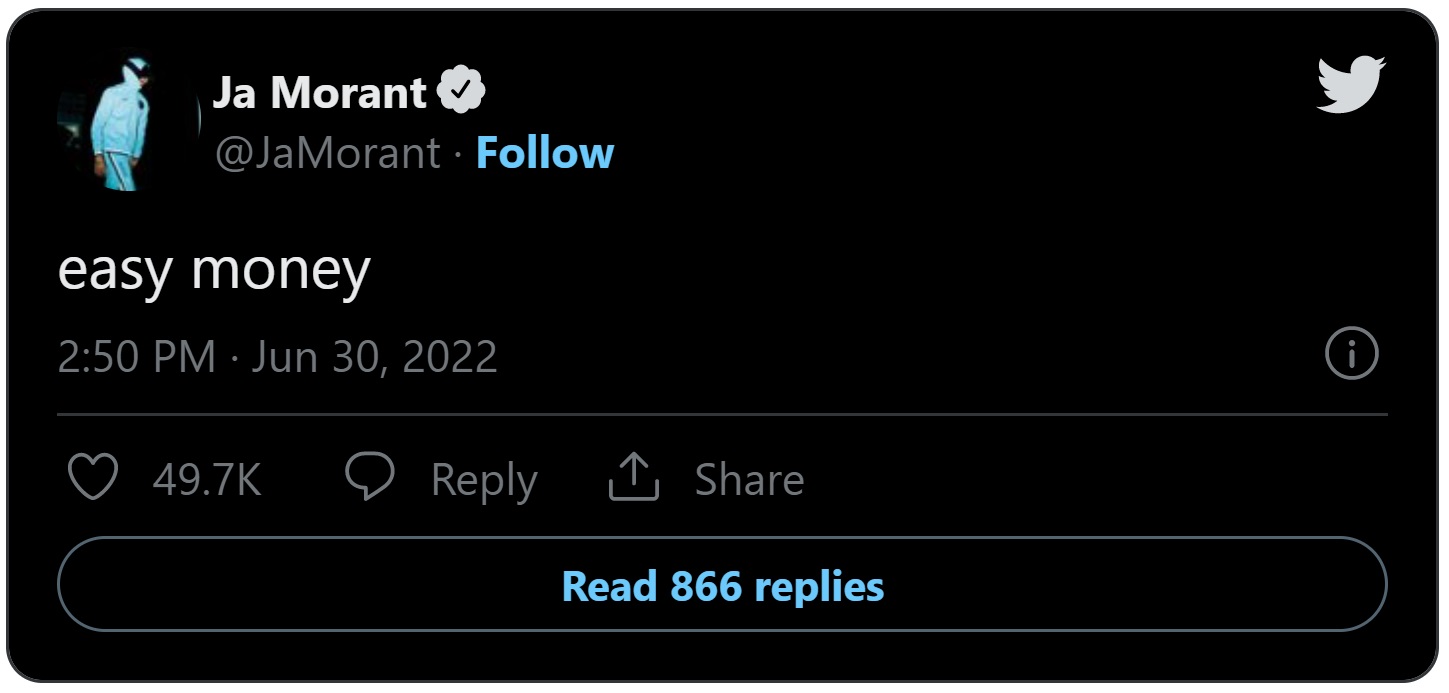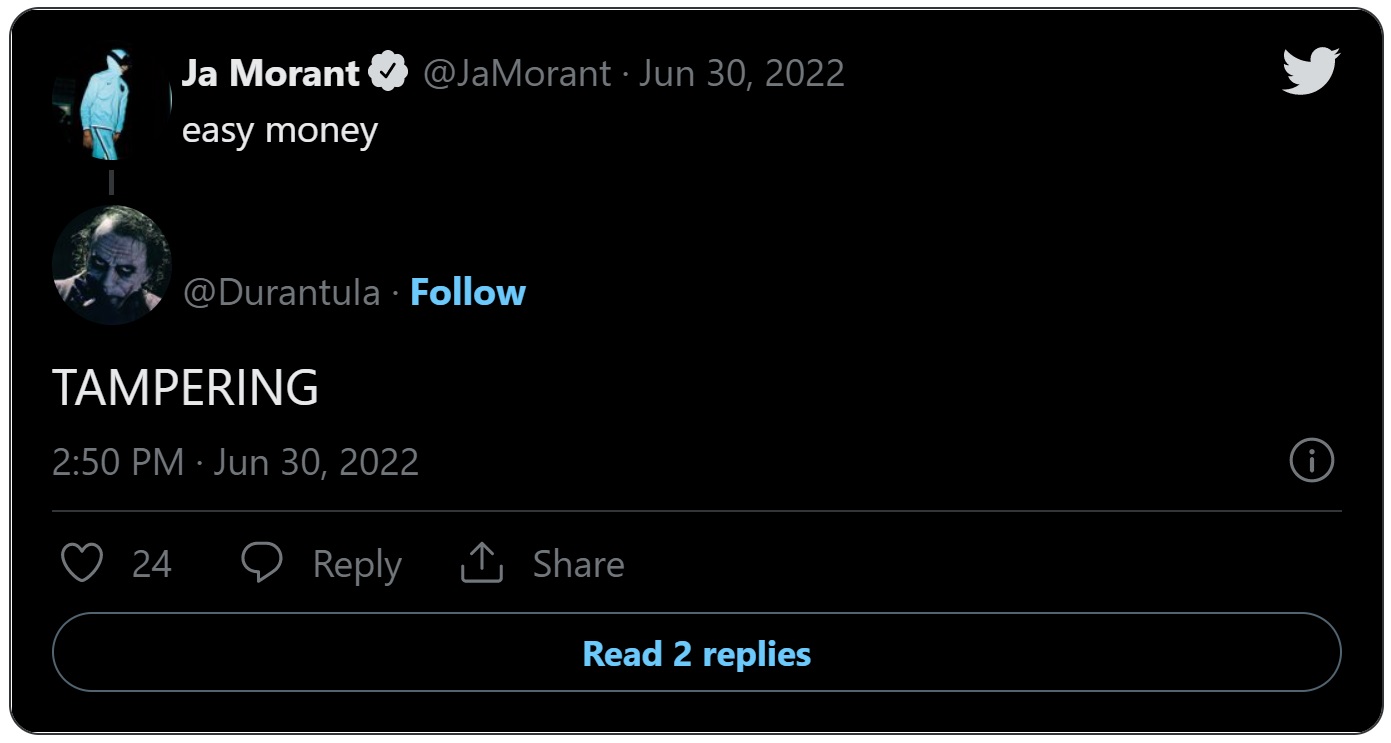 Kevin Durant had some huge games against the Grizzlies this season.
If Kevin Durant is traded to Memphis Grizzlies it's safe to say they would have to give up a players like Jaren Jackson Jr and Desmond Bane to make it worthwhile for the Nets. It seems there goal would be to pair him with Ja Morant, so he likely wouldn't be included in any deal that's made.
Imagine how exciting next season would be with KD on Memphis with Ja, and Kyrie Irving on Lakers with Lebron.