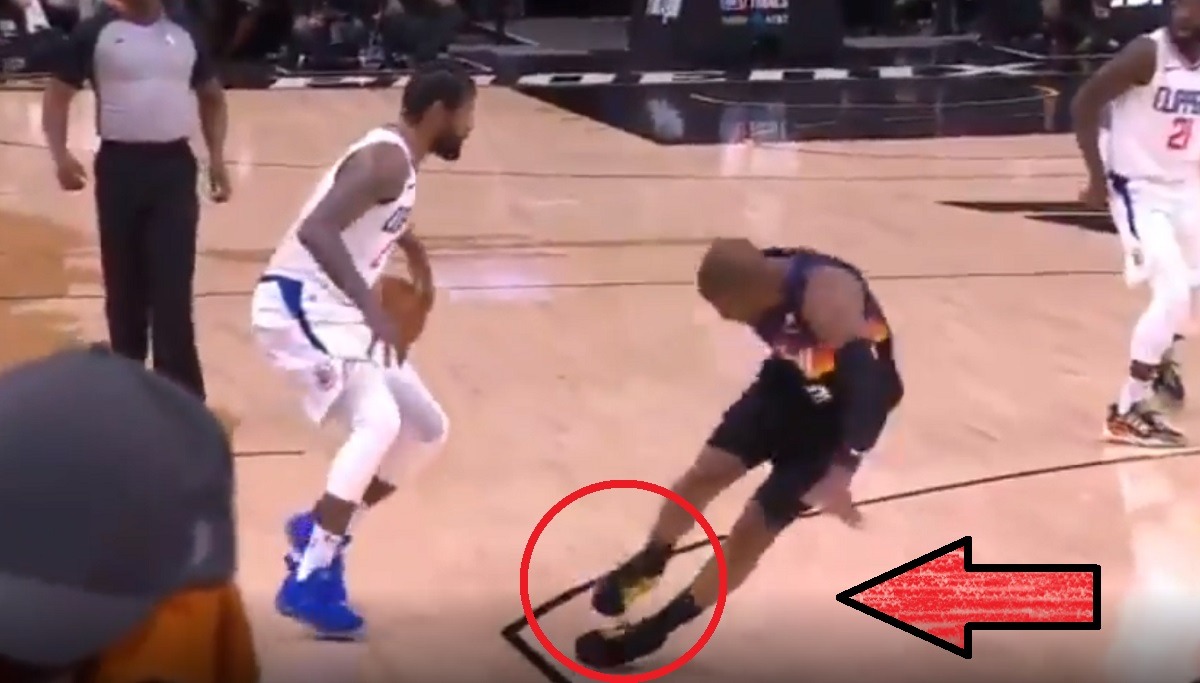 Suns lost Game 5 to Clippers, but the biggest L was taken by CP3's ankles. Paul George made Chris Paul falling memes trend after what he did to him during the game.
As he was playing over aggressive defense, Paul George made Chris Paul fall with a behind-the-back crossover that literally sent him flying out of bounds. It was surprising CP3 didn't get injured on the play, because you could see his ankle literally gave out from him planting too hard while trying to change directions. The put icing on the embarrassing slice of cake, PG-13 made three point shot all net while Chris Paul was still trying to regain his balance.
Take a look at the funniest Chris Paul memes born from Paul George's crossover making him fall hard.
In this first one he's literally skating.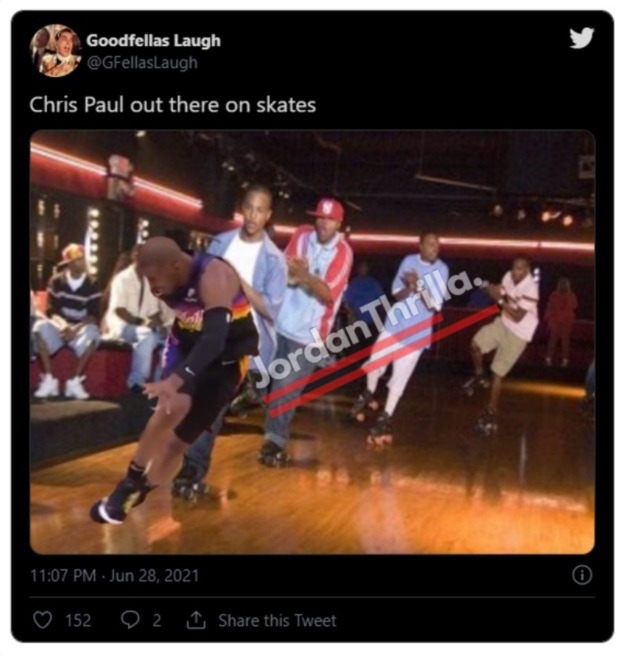 In this one someone put him on a twister board.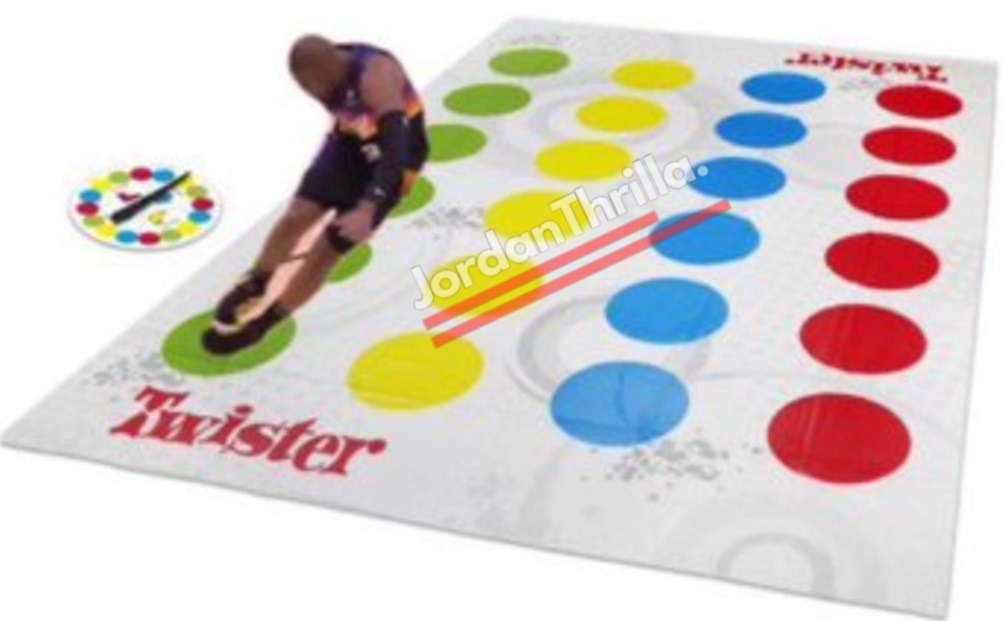 He was a Michael Jackson backup dancer in this meme.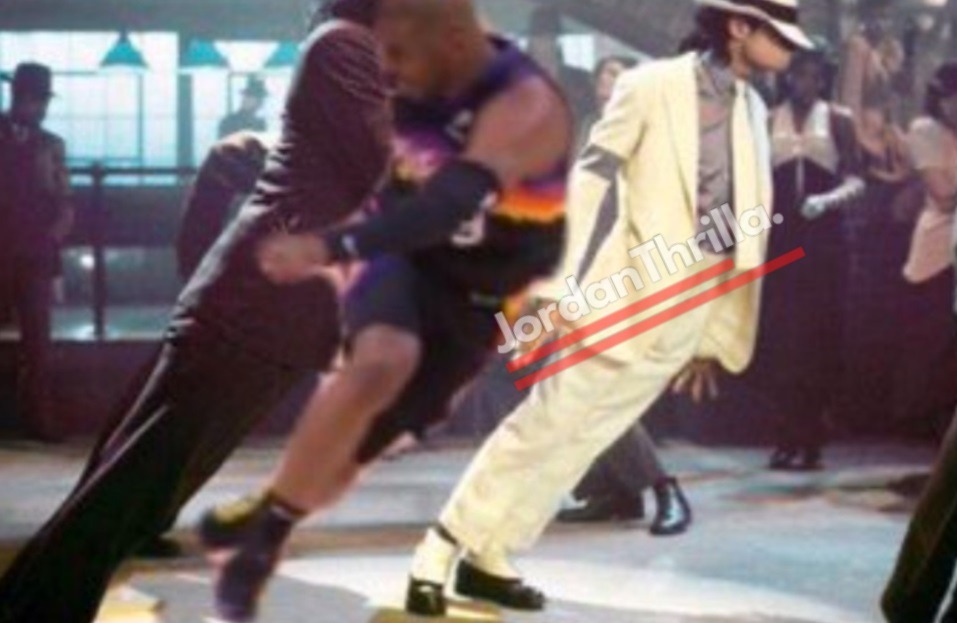 Here he is jumping out the water with dolphins.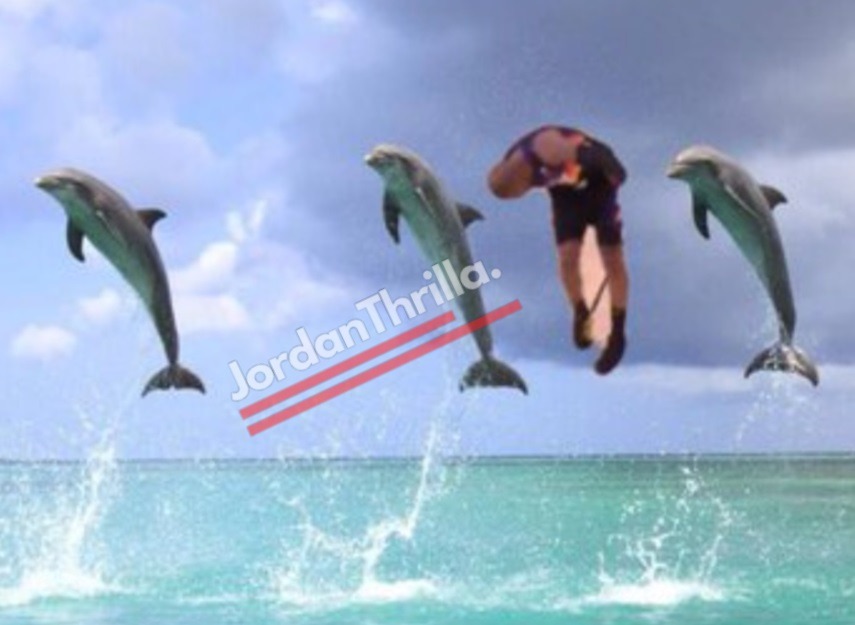 One of the funniest Chris Paul memes was this one below showing him getting thrown out Uncle Phil's mansion like Jazz on Fresh Prince of Bel Air.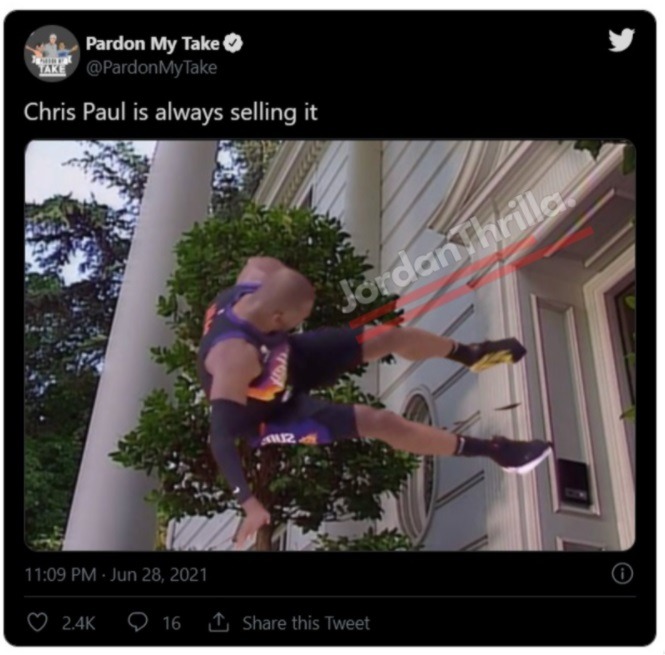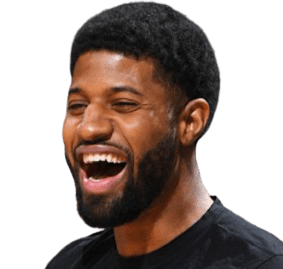 Paul George making Chris Paul memes go viral was just one small portion of his incredible night. He finished the game with a Kevin Durant like shooting stat line of 15-20 shooting for 41 points, along with 13 rebounds and 6 assists.
If Clippers come back from a 3-1 lead, people will remember the moment Paul George's crossover made Chris Paul fall as the momentum shifter.
Author: JordanThrilla Staff