Social media can be a powerful tool for communication, entertainment and education, but it can also be a source of conflict, violence and tragedy. This is what happened in the case of a black man named Isiah Fitzgerald, an 18-year-old graduate of Scott County Central Junior & High School, who was shot and killed by a white man named Tanner Watkins over a Facebook post on April 25, 2023. Now the woman that Tanner Watkins went to prison for is dating another man that looks more like the guy he murdered than him.
The Backstory of Why Tanner Watkins Murdered Isiah Fitzgerald
According to reports, the incident started when Fitzgerald reacted with a laughing emoji to a profile picture of Watkins and his girlfriend. This apparently angered Watkins, who exchanged heated words with Fitzgerald on Facebook. Screenshots of the comments show that Watkins threatened to kill Fitzgerald and called him a racial slur.
The online argument escalated into a real-life confrontation, when the two parties agreed to meet at a park in Sikeston, Missouri, to fight. However, instead of fists, they brought guns. Watkins and his friend Kaleb Ramsey arrived in two vehicles with five other people, while Fitzgerald and his friend arrived in another vehicle with three other people.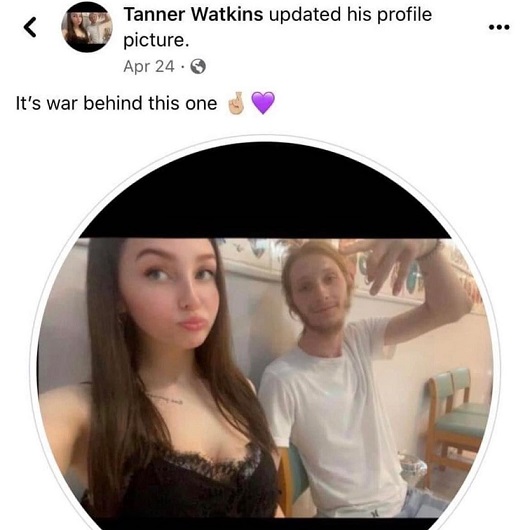 As soon as they saw each other, shots were fired from both sides. Fitzgerald was hit in the face and died at the scene. His friend, an 18-year-old female, was also shot and taken to the hospital with life-threatening injuries. No one else was injured in the shooting.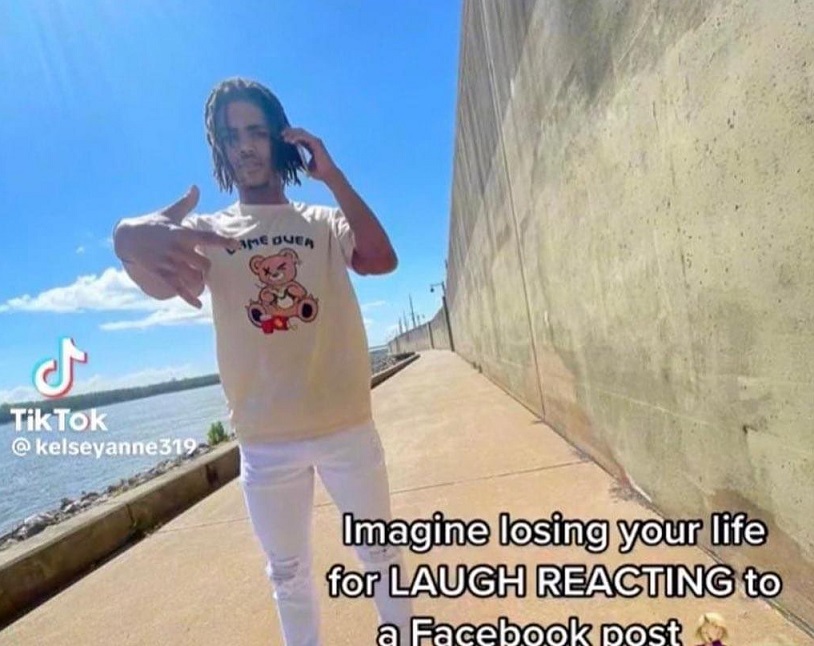 Police arrived shortly after the gunfire and arrested Watkins and Ramsey. They also seized several weapons from the scene, including an AK-47-style rifle that was used by Watkins to fire multiple rounds at Fitzgerald's vehicle. Watkins and Ramsey were charged with first-degree murder, armed criminal action, three counts of first-degree assault and four counts of unlawful use of a weapon.
Tanner Watkins' Girlfriend Left Him For a Black Guy After He Murdered a Black Man for Laughing at Her
Now one would think that Tanner Watkins' girlfriend would remain loyal to a man who threw his life over her, but she had other plans. In an ironic plot twist, Watkins' girlfriend is dating another man who is a black guy. Not only that, she regularly posts videos on social media of them kissing each other, and other romantic activities. Essentially now Tanner Watkins is sitting in jail watching his girlfriend enjoy life with another man. This is the epitome of a "was it all worth it" situation.
The case of Isiah Fitzgerald and Tanner Watkins is a tragic example of how social media can fuel hatred, violence and murder. It also shows how important it is to be careful about what we post, react and comment online, as well as how we handle conflicts and disagreements with others.
Now Watkins' girlfriend seems happily in a new relationship with another man, while he will spend most of the rest of his life in prison seeing them together on social media. This is a perfect example of why the old saying goes "Simping ain't easy".