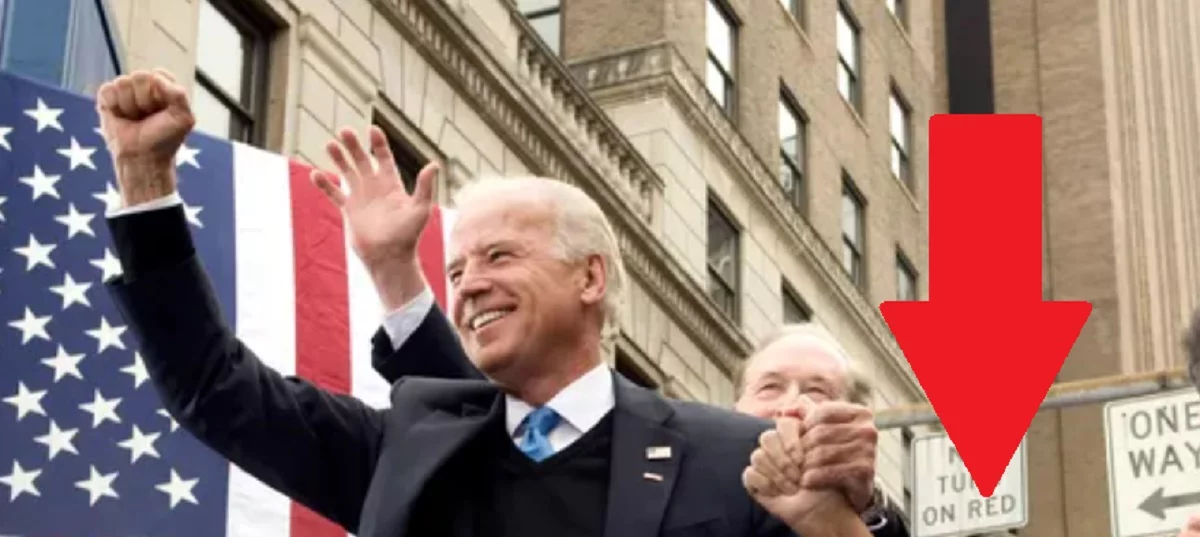 People are reacting to a viral picture of Joe Biden holding hands with KKK leader Robert Byrd on Inauguration Day. Joe Biden's sketchy racist history seems to have been downplayed all throughout the election process in order for him to secure minority votes, but on the day of his inauguration people are remembering it once again.
During the Democratic debates Kamala Harris tried exposing Joe Biden's relationship with the KKK leader, along with his support for segregationist policies, but it all fell on deaf ears. The hate people had for Donald Trump seemed to make them overlook the fact that Joe Biden could possibly be secretly even more "racist" than Donald Trump seemed to be.
Take a look at the shocking photo of Joe Biden holding hands with a former KKK leader Robert Byrd.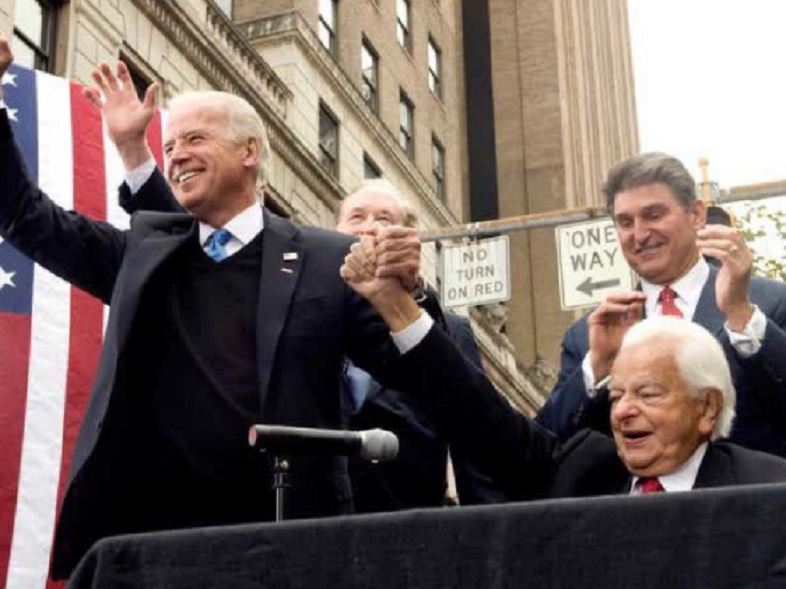 Even people in France are shocked that someone who has ties to the KKK is officially becoming a US President today.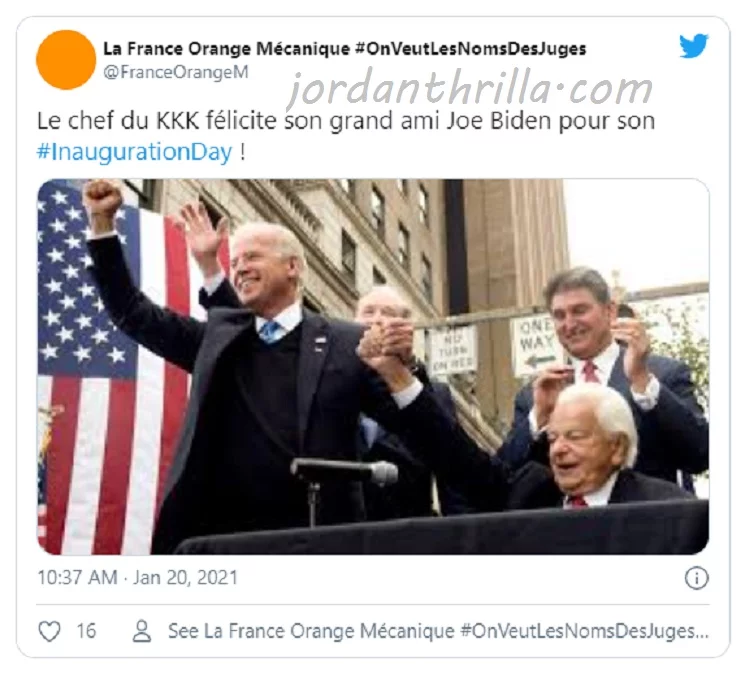 When Robert Byrd died in 2010 Joe Biden gave a eulogy at his funeral. Robert Byrd grew up in Virginia, where he joined the KKK and quickly moved up in their ranks during a time when they were wreaking havoc on black people in heinous ways.
During the Democratic debates Kamala Harris politely exposed Joe Biden's sketchy history on race. She said she doesn't believe he's racist, then went on to describe racist policies he supported and wanted enforced. She even talked about how he made her life miserable as a black kid growing up.
Joe Biden also took part in creating the 90's crime bill that led to mass incarceration of black people disproportionately. This is also the guy that told black people they "aren't black" if they don't vote for him.
Joe Biden's racist history is why some prominent black activists like Tariq Nasheed dubbed him "Jim Crow Biden", and actually agreed with Trump that the election was rigged. It was almost unbelievable that more black people voted for Joe Biden than Barack Obama, despite the fact he openly supported racist policies and KKK leaders.
Politics is a strange place, with a lot of people that can be easily brainwashed. It seems like people wanted Trump gone for potentially being racist, but just put a possible undercover racist in his spot. At the end of the day all we can hope is that Joe Biden does a better job during his tenure than Donald Trump did.