When Kristaps Porzingis attended a club party after Mavericks victory over Clippers most people predicted trouble would ensue. It was clear Kristaps Porzingis was breaking NBA COVID-19 protocol. Viral pictures shows a maskless Kristaps Porzingis in the club with all kinds of strangers around him, but that wasn't the only rule he broke.
According to reports from Shams Charania the NBA has fined Kristaps Porzingis $50K for violating the rule of entering a bar, club, lounge or similar establishment regardless of vaccination status. It doesn't seem like he will be forced to miss any games, which many Clippers fans were hoping.
Here is a picture of the maskless Kristaps Porzingis at the club partying with no worries. His height makes him stick out like a sore thumb.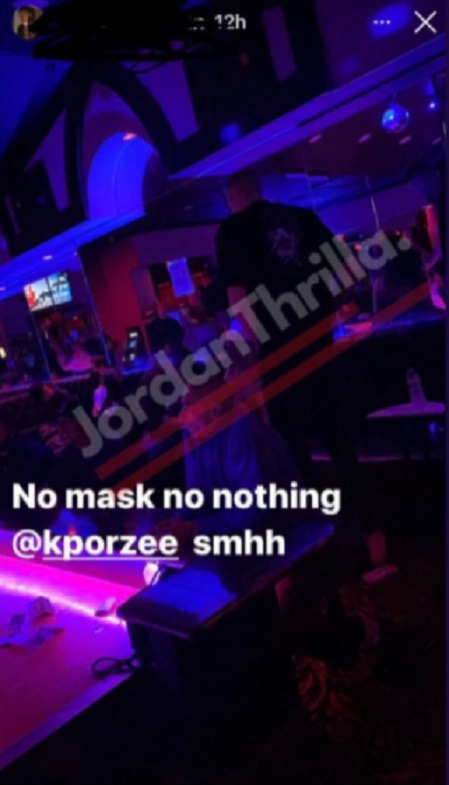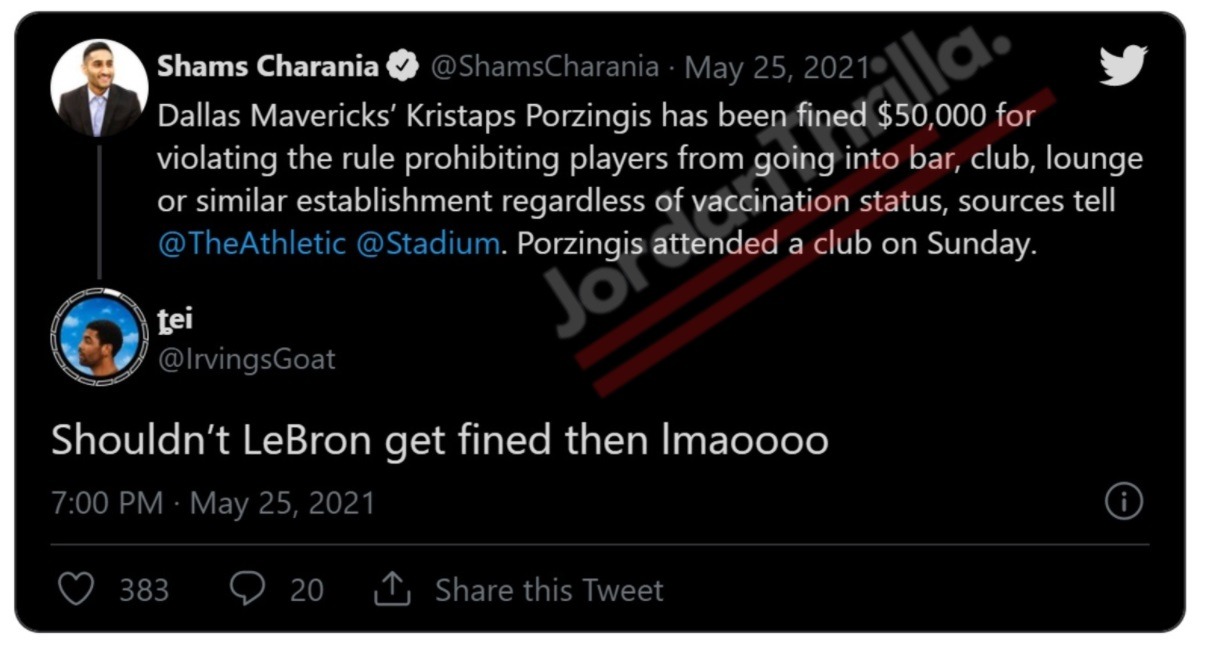 Many people reacted to Kristaps Porzingis getting fined for breaking NBA protocol by wondering why Lebron James didn't get punished after he was pictured partying maskless too. The difference was that Lebron was at an officially sponsored event that technically wasn't a party.
Hopefully the club was worth it for Kristaps, because his pockets are $50,000 lighter now.
Author: JordanThrilla Staff