Andre Drummond came to the Lakers thinking he would be an important piece to a championship run. In the end he saw his minutes dwindle as Lakers inched closer to a first round exit. At the culmination of his season he found himself on the bench with Marc Gasol taking his starting spot. Today he let the world know how he really felt about the situation.
In a viral tweet responding to fan who said he should dominate like Brook Lopez or Deandre Ayton, Andre Drummond dissed Lakers coach Frank Vogel with direct shots. In his reply Andre Drummond call out Frank Vogel for not giving him minutes saying, "Tell ya'll coach to play me more and I could". He's the second frontline Lakers player to publicly complain about not getting playing time, with Montrezl Harrell being the first.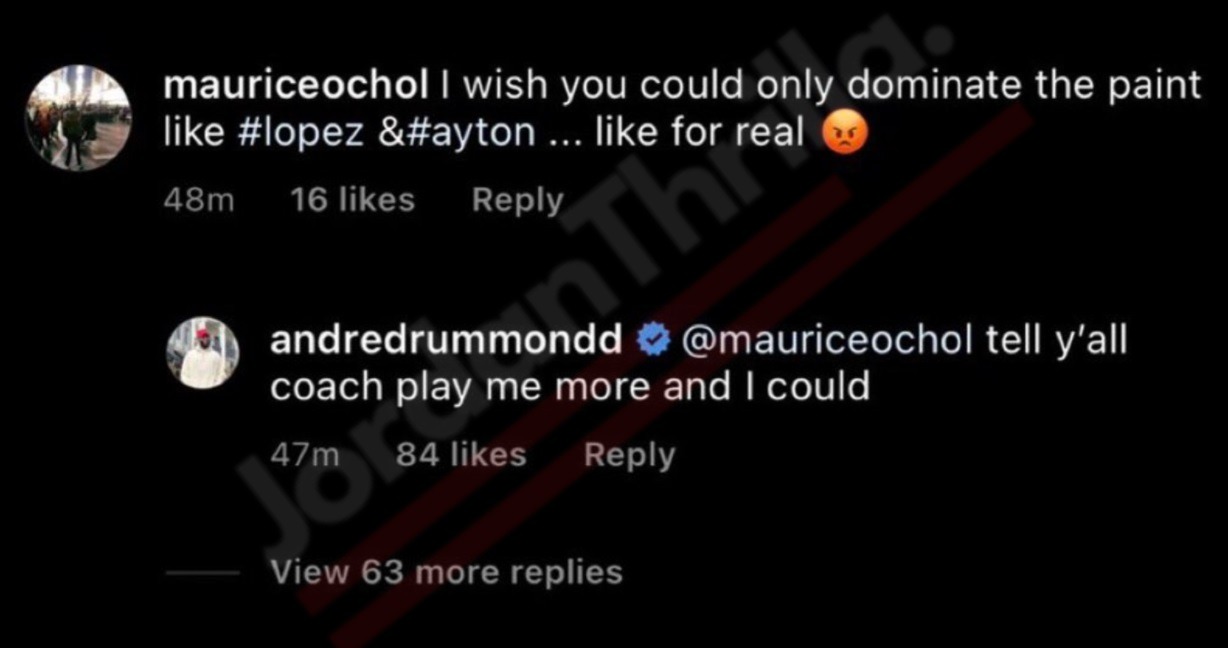 Andre Drummond has a valid gripe if you only look at stats. For the Cavaliers he was averaging 18 ppg and 14rpg as a focal point in the offense. On the Lakers his numbers went down to 12 ppg and 10 rpg during the regular season. Those numbers dipped even further in the playoffs where he averaged 4.5 ppg through the last 4 games of the series against Suns. He didn't play at all in Game 6.
Lakers have a lot of disgruntled players to deal with this offseason. It's going to be a hot summer for their management team.
Author: JordanThrilla Staff