The NBA in-season tournament has been full of surprises and drama, but none more than the scathing criticism of James Harden by Mavericks announcer Brian Dameris. Before the Mavericks hosted the Clippers in their group play game on Friday, Dameris unleashed a tirade against Harden, accusing him of ruining good situations on past teams and then blaming everyone else but himself for the teams' failures.
Why Brian Dameris' Mic Drop and 'Swipe Right' Lyrics During James Harden Monologue are Taking Over Social Media
Dameris, who is a former director of basketball development for the Mavericks and a studio analyst for Mavs TV broadcasts on Bally Sports Southwest, did not hold back his disdain for Harden, who joined the Clippers this season after forcing his way out of three previous teams. Dameris touched on how Harden demanded trades from the Rockets, the Nets and the Sixers, despite the fact that each team gave him star teammates such as Chris Paul, Russell Westbrook, Kevin Durant, Kyrie Irving and Joel Embiid.
"Hey James, you're the problem. If this (Clippers stint) doesn't work this year, in this system, with this team, then you're going to go and point fingers at everybody else, and you're going to go back home and start swiping right for another team, but there is not going to be anybody left. James you're not the Beard, you're not the system, you're the problem," Dameris said.
The most viral line from Dameris' rant, however, was when he said "Swipe right for a new team", which insinuated that Harden was going through NBA teams like dating profiles on a dating app. Dameris basically implied that Harden is basically a "serial dater" who never committed to any team or city, and that he was always looking for the next best thing. Pay attention to the Brian Dameris' Mic Drop at the end.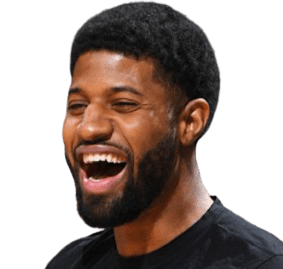 Dameris' rant quickly spread on social media and sparked a lot of reactions from fans and media members. Some praised Dameris for his honesty and courage, while others criticized him for being unprofessional and biased. Some also wondered how Harden would respond to Dameris' comments, and whether they would motivate him to play better or worse.
The Mavericks ended up routing the Clippers 144 to 128 in a high scoring affair. James Harden scored 14 points in 29 minutes, but the real story of the game was Paul George's struggle to score only finishing the game with 8 points. Kawhi Leonard appeared to be moving stiffly in the second half, which has been a trend so far this season that not many people have noticed.
Luka Doncic and Kyrie Irving continued to show that they are a forced to be reckoned with this season. One could argue that they are currently the most dominant scoring backcourt in the league.
Will James Harden remain silent about Brian Dameris disrespecting his legacy on live tv? You should check out this article we wrote about James Harden a few years ago.