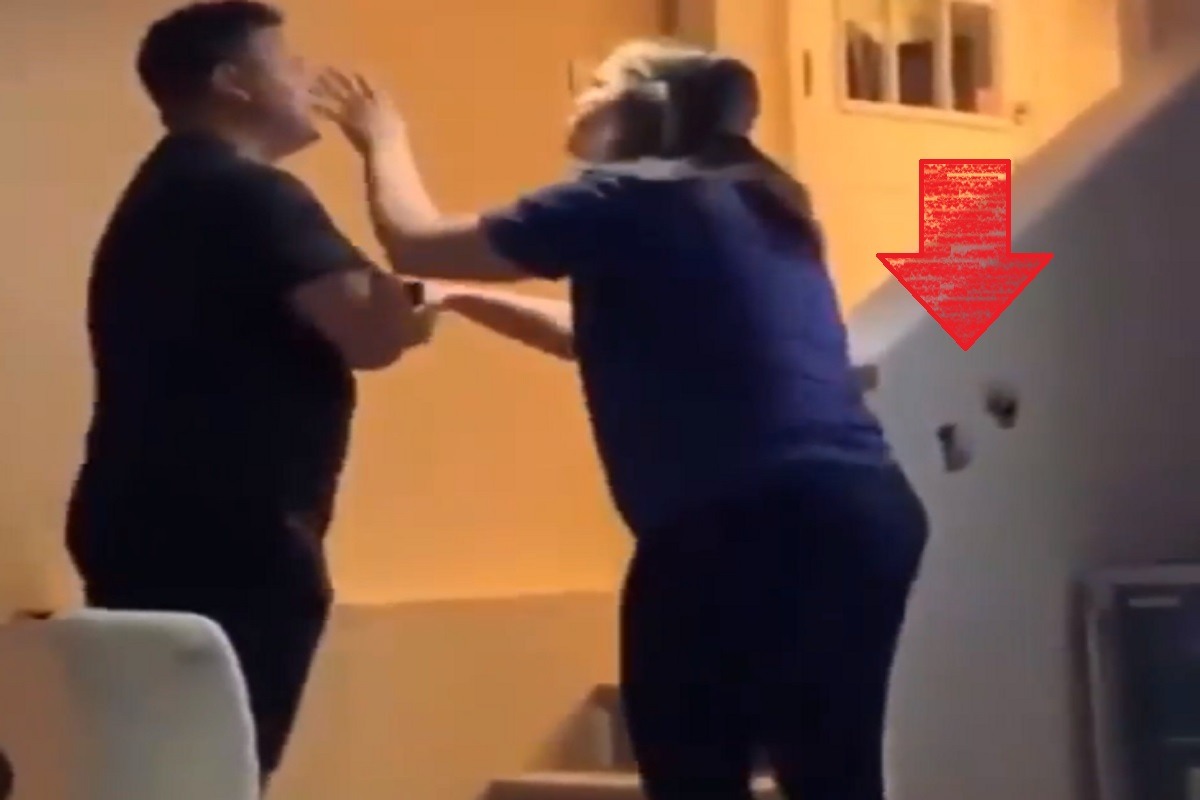 The 2021 NFL Draft left many fans happy, but even more fans angry. For example Giants fans were hoping and praying for Devonta Smith, but things didn't pan out as expected. Most people take out their frustrating by yelling a little and maybe shedding some tears, but sometimes people take things way too far. In a viral video a Giants fan punched a hole in a wall after Eagles selected Devonta Smith. He would soon learn he made a huge and costly mistake.
After the Giants fan punched a hole in the wall his angry wife got up and cursed out. She then kicked him out the room like he was little kid, but he wasn't having it. This Giants fan was so angry he pushed his own wife out the way. One can only imagine what she did to him when the video cut off.

The average cost of repairing a hole that size in your wall is around $225, and he made two. This man is going to be short of around $500 or more for those two holes, along with likely having to sleep on the couch.
Moral of this story is don't take out your sports anger on stuff you own.
Author: JordanThrilla Staff