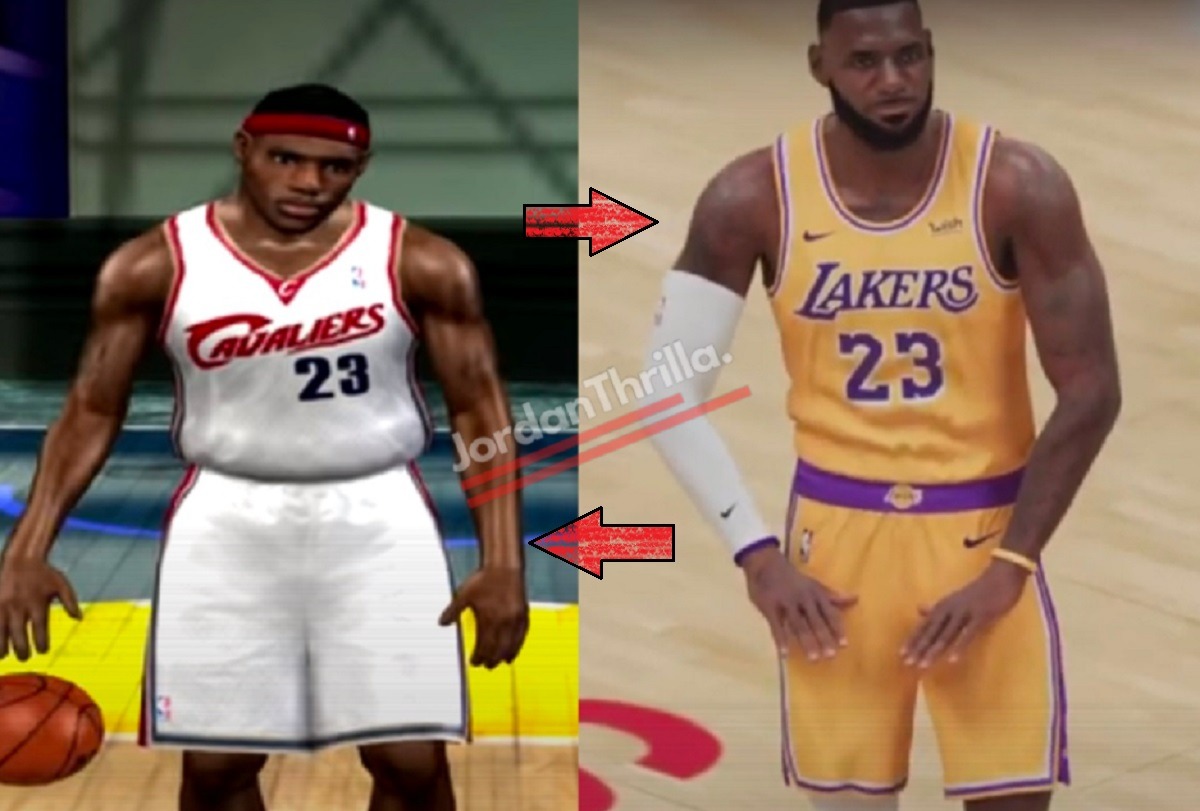 Lebron James is 36 years old, and will turn 37 during this upcoming season. He has a lot less hair now, and plays an almost completely different style of basketball. One thing that has remained constant is his level of production, dominance, and physical fitness. He came in the league in 2003, and is still arguably the best player in the league in 2021, Giannis might have something to say about that. A perfect example of his incredible longevity is the NBA 2K record Lebron James set with his rating in NBA 2k22.
Lebron James has a 96 overall rating in NBA 2k22. With that being made official it means LeBron James has been rated a 94 or higher every year since NBA 2K6, according to Complex Sports. In addition he was rated a 96 overall or better in 16 of his 19 NBA seasons. To put that in perspective Carmelo Anthony had a 79 overall rating in NBA 2k21, and the rest of the guys in their 2003 draft class are no longer in the league.
Kevin Durant, Giannis Antetokounmpo, and Stephen Curry were also rated 96 overall for NBA 2k22. All of these guys are younger than Lebron.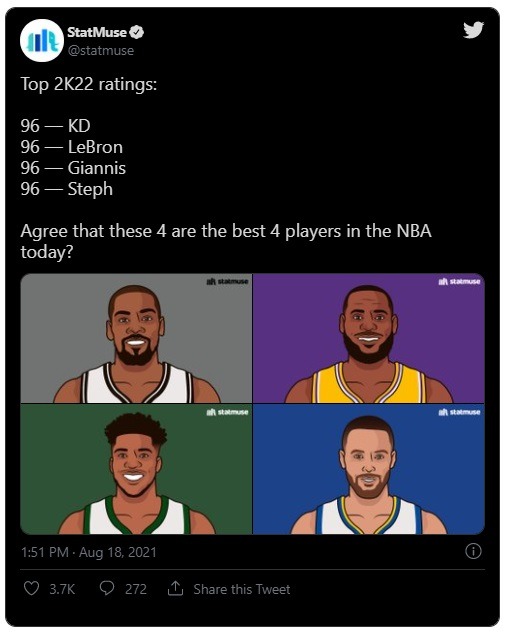 Lebron reacted to Stephen Curry and Kevin Durant's NBA 2K22 ratings by saying they should be 99 overalls. Lebron wrote,
"Nah should be 99!"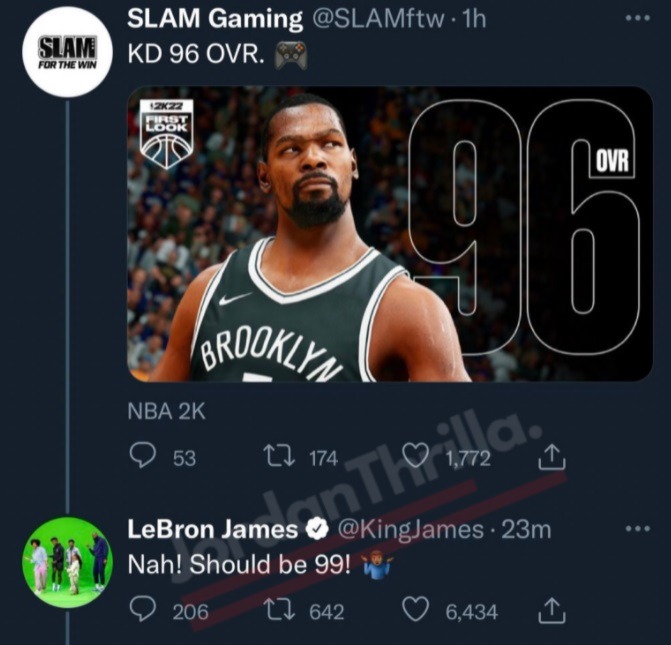 Lebron James rated a 94 or higher in every year since NBA 2K6 sets a record that will probably never be broken. His level of longevity is approaching Kareem Abdul-Jabbar levels if hans't already.
Considering the stacked squad Lebron has this season that rating might even get bumped up a little. Everyone knows Lebron James plays best when he feels his team has the upper hand in a matchup, because it allows him to play "free". That's when you see him pulling up from the logo, or laughing while backing down Jae Crowder.
Who else is ready to do LeBron to Mac McClung alley-oops in NBA 2K22?
Author: JordanThrilla Staff