Bruce Arians is hardly ever in the headlines for something fashion related, but that all changed today. A strange looking choice of accessories during Bucs vs Eagles led to many hilarious comments from people pondering what he looked like. Even with Bucs jumping out to an early lead, his outfit stole the show.
Bruce Arians Suicide Bomber Outfit Goes Viral
Bruce Arians had some type of communication device wrapped his body that looked like it was made in the 1980s. Most people thought it looked like Bruce Arians had on a suicide bomber vest. However, some people compared Bruce Arians' outfit to Darth Vader.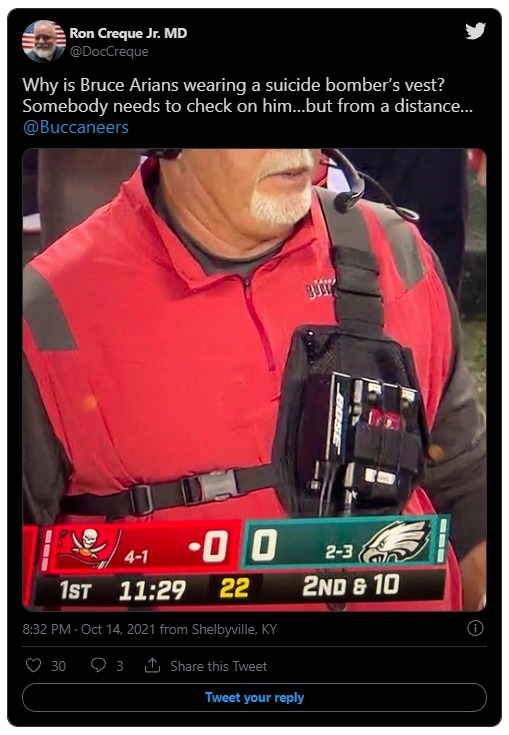 Darth Vader and Bruce Arians' Outfit side by side.

The Darth Vader reference was spot on, but it definitely looks like Bruce Arians is wearing a suicide bomber vest. Can you imagine being on a flight, and seeing Bruce Arians board the plane with that outfit on? You would probably be sweating bullets in the entire flight.
Author: JordanThrilla Staff