If you tuned in to watch Inside the NBA on Monday night, you might have noticed something different about Ernie Johnson. The host of the popular basketball show sounded like he was using a voice box to change the pitch of his voice. He didn't exactly explain what caused his voice to change, but he hinted that it might have been a side effect of him hosting so many shows and interviews.
Ernie "Barry" Johnson?: The Tale of the Deep Voice
Fans of the show had a lot of fun with Ernie Johnson's deep voice on social media. Many compared him to Barry White, the legendary soul singer. Fans created memes and videos as the phenomenon spread on the internet. Some people suggested he should use his new sound to narrate documentaries or audiobooks.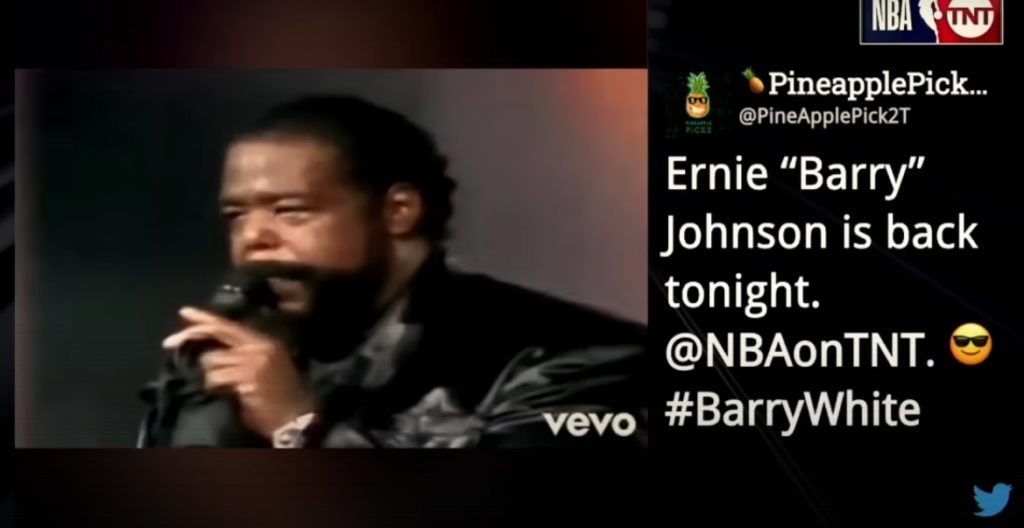 Johnson is one of the most respected and beloved sports journalists in the industry, and his deep voice only added to his legendary charisma on the show. He has been hosting Inside the NBA since 1990, and has won several awards for his work. He has the tall task of keeping everything in order when Shaq and Charles Barkley are arguing with each other.
Johnson's deep voice might not last for long, but it will surely be remembered as one of the most hilarious and viral moments in sports television history. He almost sounds like Christian Bale in The Dark Knight movie, and they allegedly used special effects to make his voice deeper.